The Top Returnly Alternatives and Competitors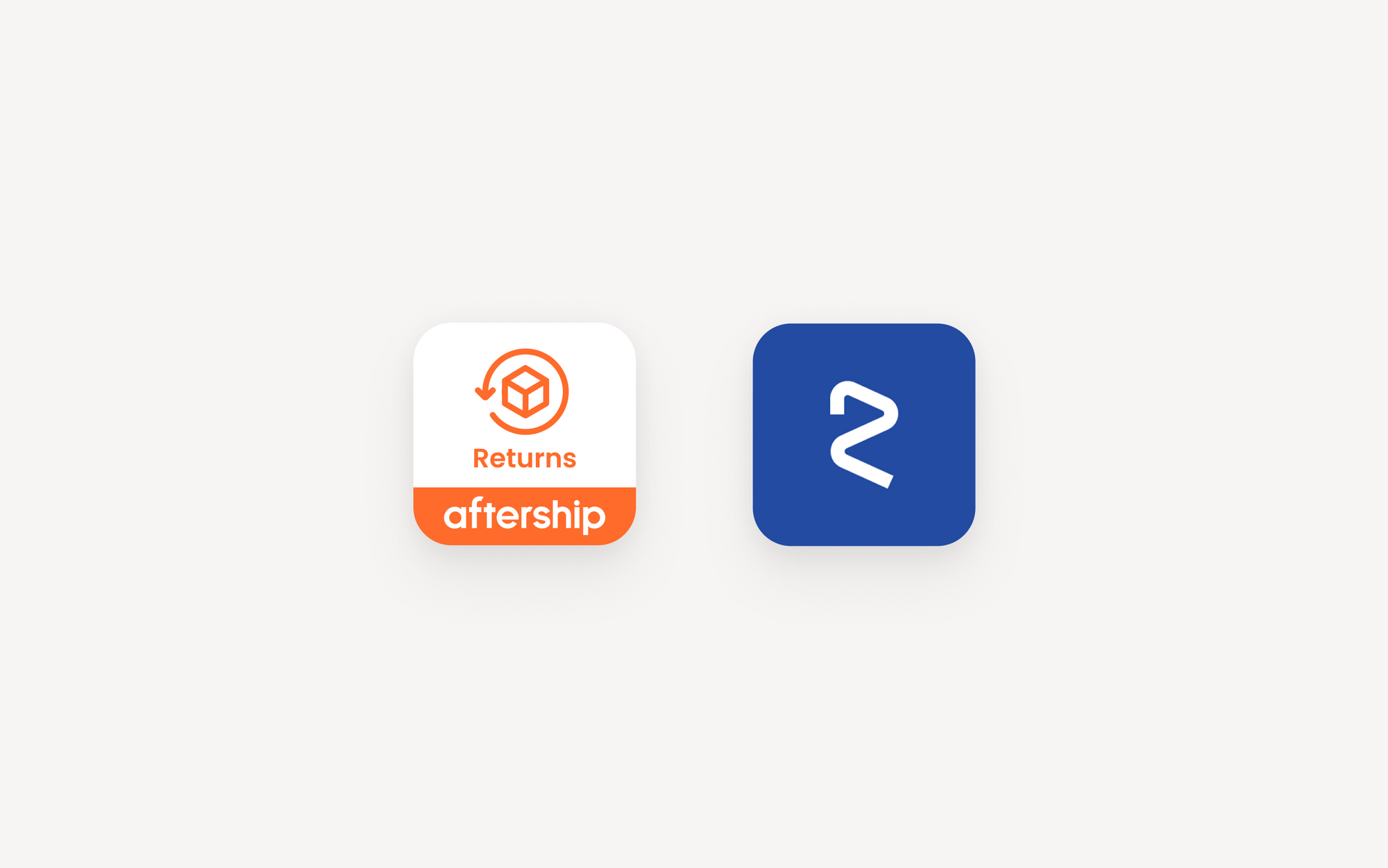 With Returnly discontinuing its service by October 1st and new subscriptions being terminated by September 1st, it's crucial to select another established platform promptly.
Delaying the transition can lead to manual returns, operational inefficiencies, and a negative customer experience. This becomes even more critical during peak shopping periods like Black Friday and Cyber Monday, where the risk of lost sales and reduced customer loyalty is high.
To save you time searching multiple sites, we have curated a list of Returnly alternatives. Let's delve into the content and explore your options without any hassle.
AfterShip Returns is the #1 alternative to Returnly. Learn more.

AfterShip Returns features a one-of-a-kind tracking management API for a smooth returns experience. The API enables you to provide branded return experiences to your customers in order to increase brand recognition.
The AfterShip Returns API is one of the best on the market, with 99.9% uptime and a 10% refund guarantee. The reliable API has been integrated with over 995 carriers for a single-window shipping and tracking experience.
With AfterShip Returns, you can manage all of your returned products in one place, automate return emails and reimbursements, and even provide return shipping labels to your customers. You can even specify parameters for the return route to guarantee that your goods are delivered to the correct location at the lowest possible cost.
Still, the only way for you to choose the perfect return management software is to consider first the platform's capabilities. We are convinced that AfterShip Returns will keep its place in the hallowed halls of greatest returns management software. Let's dive in to find out what makes AfterShip Returns stand out from other competitors.
There are several areas where AfterShip Returns is a notch above other alternatives. This includes:
Multilingual returns pages
Returns management portal
API integration
Non-returnable rules
Automation rules
Customer time-zoned based SMS notifications
Simple set-up of refund and exchange settings
To see for yourself how our industry-leading returns management software can enhance your returns process and your eCommerce business as a whole, contact us to book a demo.
Returnly is an excellent returns tool for effective eCommerce returns processing. However, as eCommerce firms expand, so does the difficulty of providing clients with the greatest possible after-sales experience. In lieu of this, most online retailers are seeking alternatives that offer faster, cost-effective, and better reverse logistics. If you own an eCommerce business, keep reading and use the guide below to go straight to the reviews.
Ordoro
ShippyPro
Orderhive
Narvar
Veeqo
Ordoro

Cost: Starting at $0/month
Top Features:
Create and track return merchandise authorizations
Email return labels directly to your customers
Receive and restock returned items
Capterra Rating: 4.8 (72 reviews)
Ordoro provides a record of the transaction and enables you to follow the status of the products being returned to the customers. During this procedure, you may specify which line items from the original order — their corresponding amounts — are to be returned, create return codes for such line items, and designate a replenishment location for them to be returned to. But for people who are not tech-savvy, this software might be hard for them to navigate.
Ordoro is an excellent Returnly alternative for businesses that want to create return merchandise authorizations directly from the original order of customers.
ShippyPro

Cost: Starting at  $29.96/month
Top Features:
Return forms
Return rules
Return combinations
Return analytics
Drop–off point map
Capterra Rating: 4.5 (35 reviews)
ShippyPro is compatible with 166 shipping firms and more than 70 sales channels. A branded return and refund tracking platform enables customers to quickly lodge return requests and track their returns. Unfortunately, customer help is only available via chat, making it difficult to correct serious system faults at times.
ShippyPro is an excellent alternative for businesses that want to automate the return process by creating return rules and embed the return portal directly inside their website.
Orderhive

Cost: Starting at 95$/month
Top Features:
Refund of returns
Restock on return
Add comments & address details of the customers
Quickly sort through your returns list
Capterra Rating: 4.4 (247 reviews)
OrderHive's outstanding inventory management and eCommerce automation tools can be extremely useful for improving your returns process. For instance, customers can finalize a pickup date, and merchants can assign to which warehouse they want to send the returned item. When a returned product passes all quality checks, RMA criteria, and other approvals, the reimbursement procedure begins. The only downside of this platform is the limited analytics and reporting features.
Orderhive is a great alternative for businesses that want to have speedy return approvals, pickup, and transportation processes.
Narvar Returns

Cost: Pricing is not publicly available
Top Features:
Branded Interface
Personalized recommendations
Expanded shipping options
Returns tracking
Optimized carrier selection
Capterra Rating: 4.4 (30 reviews)
The Narvar Returns premium post-purchase experience platform uses data science to assist businesses in continually engaging, upselling, and retaining consumers after the purchase. With Narvar Returns, retailers can go one step further in their customers' post-purchase experience. On the other hand, Narvar exclusively processes variant-based replacements, in which a consumer can exchange an item for a different size or color of the same item, rather than processing exchanges for products of different pricing.
Narvar is a great alternative for businesses that need access to the most cost-effective delivery option, from same-day courier pickup to store drop-off.
Veeqo

Cost: Starting at $182.86/month
Top Features:
Access to refund history, paid refunds, and client reasons for refunds.
Automatically update the sales channel with the return and refund details.
Additional refund amount
Returns reporting
Capterra Rating: 4.1 (42 reviews)
Veeqo offers a flexible returns management system, allowing you to make full or partial refunds for particular purchase items. Depending on the item's state upon return, you can also change the reimbursement amount. Sadly, numerous technological obstacles emerge since stock needs to be combined separately for various vendors.
Veeqo is a great Shippo alternative for businesses that want to pinpoint how to reduce returns by digging deep into the common reasons for customers that return their orders.
ReturnLogic
Cost: Starting from$300.00 per year

Features:
Self-Service Returns Portal
Fully Automated Exchanges
Complete Control
Brand Customization
Inventory Management
Smart Data Collection

Capterra Rating: n/a

ReturnLogic is a return management platform that simplifies the return/exchange process for Shopify stores.
Customers can update their address information, review the items they've purchased, or process a return or exchange by simply entering their email address and order number.
During the exchange process, the customer can choose from whichever section of the catalog you want them to be eligible for, and choose their replacement product, whether it's just a different size, color, or a completely different product.
As the merchant, you have a customizable return or exchange flow that can collect additional information from the customer to help you understand why they are returning. For example, if the product consistently returns as too small, your sizing guide may need to be adjusted. In Shopify, you can even use tags to exclude items entirely from your return policy. On the other hand, there are some features that need to be improved.
Return Logic is best for eCommerce shop owners, operations or warehouse teams, operations teams, and customer support teams.
Unicommerce
Cost: Starting from$100.00 per month

Features
Partial Returns
Automatic Reverse Pick Up
Advanced Returns Dashboard
Scan Returns Accurately
100% Trackable Inventory
Customer Initiated Returns (CIR)
Capterra Rating: 3.7 (51 Reviews)
Unicommerce eSolutions is India's largest supply chain SaaS technology platform focused on eCommerce. Unicommerce offers multichannel selling, inventory management, warehouse management, and omnichannel solutions as e-commerce enablement software. The solution is intended to meet the business needs of eCommerce and e-tailers across industries, and it has over 15,000 registered customers in India, the Middle East, South East Asia, and South Asia.
The Unicommerce solution is currently used by 35K+ users to manage over 2000 stores and 7000+ warehouses and processes over 1.3 million transactions per day, totaling USD 5 billion GMV per year. Myntra, Jack & Jones, Tommy Hilfiger, Gulf Oil, Adidas, Vero Moda, Chumbak, W, House of Anita Dongre, Forever New, Marico, Netmeds, Healthkart, Mamaearth, mCaffeine, Sugar Cosmetics, Lakme, and Nivea are among many others.
Unicommerce's return management solution provides a centralized panel for managing account reconciliation for marketplace returns and inventory against all returns. The return module is extremely efficient for centrally managing CIRs and RTOs, ensuring a smooth and quick turnaround time.

The only disadvantage of Unicommerce is that it does not allow for the processing of 200 orders at once. Unicommerce provides assistance to eCommerce businesses. While the solutions are intended for anyone who runs an online business, the functionalities allow them to sell through their website or multiple marketplaces.
EasyShip
Cost: Starting at $29/mo for 500 shipments
Features
Multiple shipping carriers
Printing shipping labels
Multiple shipping locations
Postage printing
Weighing packages
Address validation
Capterra Ratings: 4.2 (124 Reviews)
With two automatic functions, Easyship helps you streamline the returns process. To begin, their automatic label creation produces all shipment and return labels on your behalf for speedier fulfillment. Furthermore, our USPS returns pay on scan feature allows you to include a free returns label for USPS shipments and only pay for the label if it is utilized.
EasyShip is essentially a cloud-based shipping platform that integrates with a variety of eCommerce platforms. You may access different shipping carriers using our platform and choose the one that best suits your business for hassle-free delivery to your consumers. You may get shipping discounts on goods from EasyShip.
With EasyShip's cooperation with numerous shipping companies, you can give customized delivery to your clients without any more work on your part. Customers praise EasyShip for its ability to interact with crowdfunding platforms in addition to traditional eCommerce platforms and online marketplaces.
EasyShip works with over 100 respectable and well-established shipping companies in both local and international markets. Unfortunately, this platform only supports businesses and merchants in a limited number of countries.
WeSupply Labs
Cost: Not provided by the vendor.
Features
Implementing a self-service center
Collecting information and gathering return reasons
Setting clear return rules and logics
Coming up with custom return windows
Capterra Rating: n/a
WeSupplyLabs is a shipping management platform for eCommerce that focuses on customer communications and backend support. It is mostly in use in the United States of America.
WeSupplyLabs provides customized shipping and logistics solutions to meet the unique needs of eCommerce businesses. They can provide the tools and support you need to get your products where they need to go, whether you need help with order fulfillment, warehousing, or shipping. It also assists merchants in providing the best post-purchase customer experience when selling online by integrating services designed to ensure a smooth post-purchase experience for end-users.
One of the essential pains of owning an online store and one of the most challenging aspects of running an eCommerce business is managing reverse logistics. Even if your order processing department is excellent, how your organization handles returns is essential to the customer experience. Fortunately, WeSupply Labs return management software may assist your online business in providing clients with the desired experience while also improving the efficiency of your business processes and adding value to your eCommerce organization.
You can streamline the returns process and reduce the difficulties and expenditures connected with it while giving a positive client experience with the best returns management software.
WeSupply Labs is well-known for providing services to improve customer experience, but it has been known to have multi-carrier integration limitations.
ClickPost
Pricing: Starting at $300

Features
Enable customers to place return requests easily
Automated Courier Allocation for Reverse Pickup
Automated Pickup Exception Management
Track Returns
Capterra Rating: 4.3 (14 reviews)
ClickPost is one of the world's leading shipping software and inventory management providers for eCommerce businesses all over the world. It promotes end-to-end logistical services, enhances post-purchase customer experience, and helps create additional money through branding. ClickPost can automatically designate the best carriers for your package based on important parameters such as destination address, carrier performance, shipment type, and more. It can also handle returns through its outstanding self-service returns management interface, where clients may lodge return requests. The portal also asks for client feedback.
Receiving and processing return requests via email and phone calls may be a time-consuming and challenging operation. Integrate with ClickPost to allow consumers to place returns automatically depending on the established rules that comprise your return policy.
ClickPost enables the identification of courier partners suitable for reverse logistics and pickup based on pre-configured rules. Automate the creation of airline tickets and the printing of mailing labels. The pickup requests are then automatically sent to the courier partner.
ClickPost provides the quickest carrier connections as well as an easy-to-use order management platform. Unfortunately, ClickPost works best for large and medium-sized businesses with huge order quantities.
ShipRocket
Features
Enable customers to place return requests easily
Automated Courier Allocation for Reverse Pickup
Automated Pickup Exception Management
Track Returns
Capterra Rating: 4.6 (10 reviews)
ShipRocket is a prominent shipping aggregator that connects and integrates eCommerce businesses with numerous carriers. ShipRocket, founded in 2011, operates in 220 countries and services over 29000 pin codes in its home nation of India.
It, like most courier aggregators, provides a wide variety of logistical services, from first to last-mile delivery, as well as add-ons such as rapid delivery and returns management. ShipRocket has played an important role in shipment monitoring for a wide range of eCommerce brands, including Gillette, Relaxo, and BodyCare.
Almost all courier aggregators and shipping platforms, including ShipRocket, include a rudimentary method for returning items. ShipRocket works with a number of carriers that offer reverse logistics services. Return orders may be placed and maintained in your ShipRocket Dashboard.
ShipRocket has a function that helps you to shorten the time it takes to process return orders. Instead of making return orders with the different reverse logistics service providers, ShipRocket allows you to do so with a few clicks.
You may also utilize ShipRocket to produce shipping labels for your return orders during this procedure. ShipRocket also offers customer support software, which allows you to create tickets in the event of consumer complaints about return purchases.
ShipRocket's returns system, on the other hand, does not provide a simplified procedure for exchanges and merely helps the return process.
The Clear Solution? AfterShip Returns
Return management software is crucial for the success of your eCommerce company since it boosts customer satisfaction and loyalty. AfterShip Returns is clearly the superior alternative for automating and improving your returns management. It's efficient, affordable, and just simple to use.
However, at the end of the day, weeding among Returnly alternatives is about having a realistic grasp of your goals, needs, and budget rather than choosing the best or worse. Make sure that you select a platform that hits all the right spots for your eCommerce business.
If you want to give your customers an engaging return experience to retain brand loyalty, equip them with AfterShip Returns.
Ready to give it a try? Contact us to book a demo.