5 IFTTT Recipes To Run Your eCommerce Stores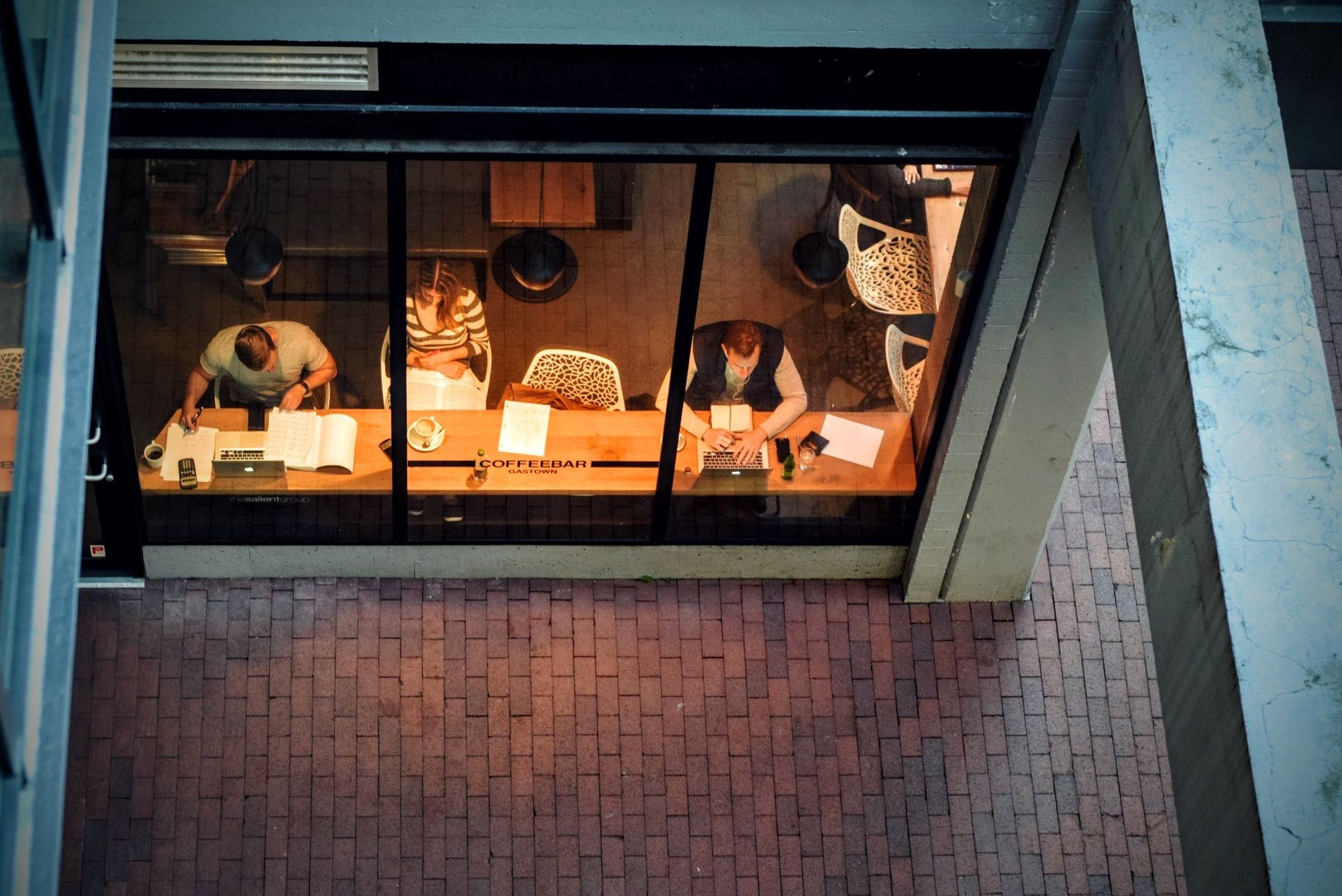 Have you ever dreamed of having a robot doing tasks in the background? At AfterShip, we're all in to give you the recipes for doing more, with less efforts. So you can focus on growing your business.
Meet IFTTT. You've heard about it before but you might have missed the opportunity to try it. IFTTT stands for "if this then that". It's a free web-based service that allows users to create chains of simple conditional statements. All automated. They call these conditional statements recipes.
One user can connect apps like Gmail, Facebook, Pinterest, Instagram and Twitter.
People use this service to get automatic and repetitive tasks done. All you have to do is choose or create a recipe according to your needs.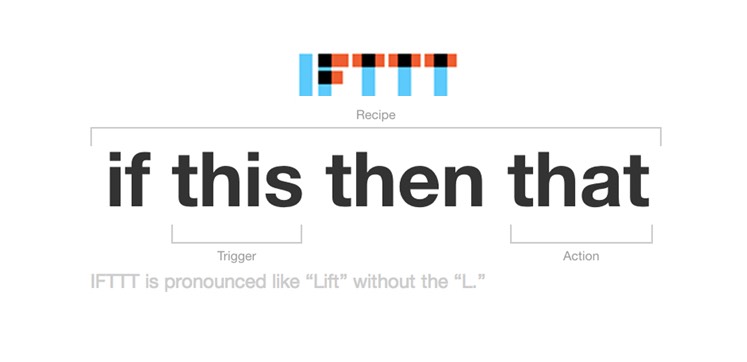 Before we dive in, here is what IFTTT do.
What does IFTTT do
IFTTT eliminates the need of taking manual backup of your data.
You don't need to keep checking for an important email. IFTTT takes care of that for instance.
With more than 367 services and approaches, you can get many tasks automated.
Here is one example: whenever you post a picture on Facebook, your Dropbox will receive it as well. And you can access that picture by using your Dropbox account on any widget. Quite useful if you want to review later your Facebook posts for your page.
Think of IFTTT as the tool that spares your time from doing annoying tasks on repeat.
The Value of IFTTT for eCommerce store owners
eCommerce is hard. It's time consuming. You need to spend so much time and effort into planning and executing your growth strategy. There are repeatable tasks you can't leave on the sidelines. We'll go through them later.
Yes, they add to your working time, a time that you could spend on other things. So tools like IFTTT are the cherry on the cake. The silent assistant that does the job well.
How IFTTT can help you with marketing your eCommerce store?
When you run a eCommerce, there are tons of tasks that you need to perform all the time on different websites.
Here's an example. Imagine you posted an article on your blog, and now you want to post it to some other social platforms. You want some exposure for your brand.
With IFTTT, you don't need to post it by yourself. There are several recipes available to lessen your burden. You need to create the right trigger: from Wordpress to Facebook, or from Wordpress to Twitter et cetera.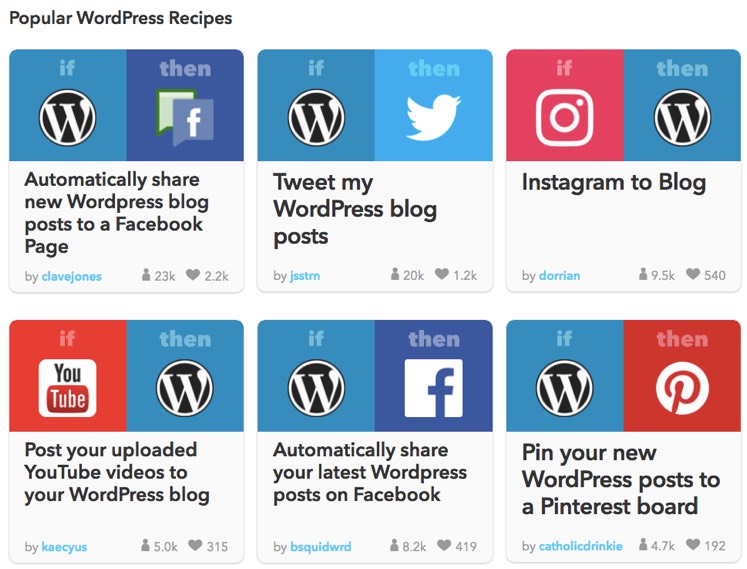 What are triggers?
Triggers are what makes IFTTT worth your time.
Once you have joined IFTTT, all you need is to create triggers to get it all done for you. Thanks to clever "triggers", you can:
keep an eye on your competitors
streamline your web-based social networking
say hi to your followers
All of this without lifting a finger. That's the beauty of IFTTT.
When you look at "If THIS then THAT", THIS represents the trigger and THAT represents the action.
A recipe can be: If someone leaves a review on my store, send me a email about it.
IFTTT for eCommerce store owners: 5 cases where it makes sense
eCommerce is like a game. Win customers for life, beat your competitors. Simple business hacks can take your business to a whole new level.
Saving time and adopt efficient tactics to increase your productivity at lowest expense. In such situation, IFTTT can help you in automating tasks for your business:
1- Keep an eye on your competitor's blog for SEO purpose
No doubt backlinks is one of the backbone of SEO and you need them for a successful website or business to thrive.
You can get backlinks by monitoring what your competition is doing to get new links. How? Through RSS.
Here's how. Follow these two steps:
Step 1: Open Moz's open site explorer tool and paste your competitor's website in the tab given. Go to "Just discovered" tab at the left navigation bar on the site and copy the URL. Then paste the same URL into a website like [visualping.io](https://visualping.io/" target="_blank).
Step 2: Now all you need is to craft a recipe with:
THIS channel: the link from your VisualPing
THAT channel: Email or Gmail
2- Listen to your followers
Your followers are the ones who can take your business to heights. Only if you care about them.
You must respond to your followers when they ask something to you or thank you for the service you provided. You can do this in different ways through IFTTT.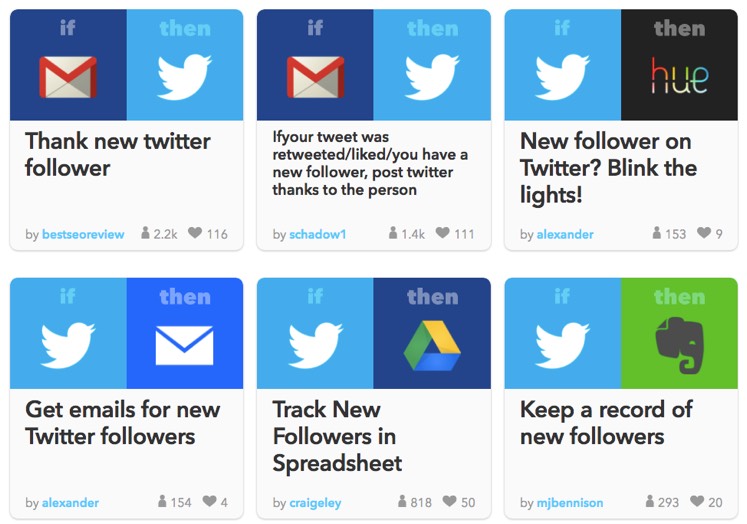 3- Welcome your new followers
A quick greeting or a polite "thank you" can go far in cultivating engagement with your adherents. Don't attempt to offer them on your items or push them to other social records right away.
You can set a recipe through IFTTT for thanking your new twitter followers via Gmail.
You can also keep a track of tweets that praise your services or drop positive or negative feedbacks.
4- Organise emails from your competition
You may wonder how your competitors interact with their customers via email. IFTTT gives you the chance to do as such without clogging up your inbox.
Follow the following steps:
Step 1: Subscribe to your competitor's email newsletters.
Step 2: Create a decree in your email or Gmail provider to auto-archive and mark those emails as read.
Step 3: Create a recipe with Gmail or email as trigger.
Step 4: Enter the email address from which your competitor sends the newsletters.
Step 5: Select Evernote as your action channel and create a notebook in which you want to save your emails.
5- Post your Instagram photos as Twitter photos
There's one catch when you connect your Twitter account within your Instagram application. When you post your picture on Insta and select 'Share on Twitter', it won't appear the right way, as a full image.
Use the IFTTT recipe to share your Instagram pictures as native Twitter pics.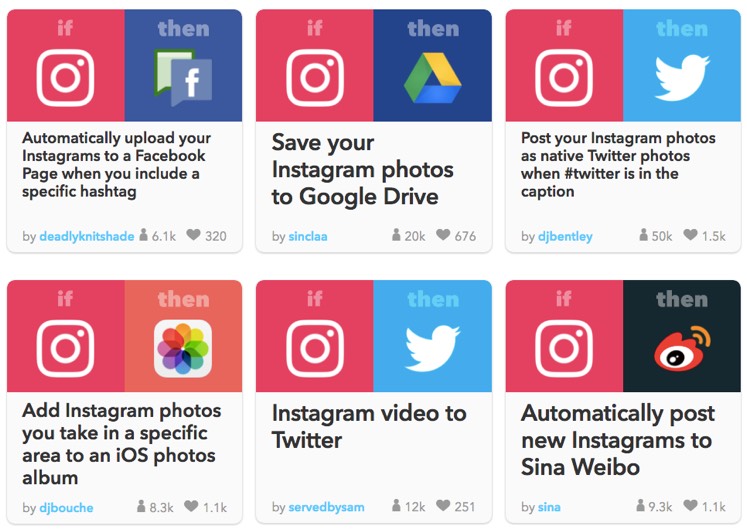 Why These eCommerce Entrepreneurs Are Using IFTTT
Austin and Bryan are running [WeDrinkWater](http://www.wedrinkwater.com/" target="_blank). Their story is one of those cool ones that gives you the kick of inspiration you need.
They developed WeDrinkWater as an initiative to promote water. It's a clever and bold response to energy drink marketing insanity in action sports.
They use IFTTT to automate every single part that's possible to automate.
Another cool example is [Fitzy](http://www.fitzy.com/" target="_blank). Robin crafts leather goods on her own and she has to showcase her work on social media.
She needs to show what's happening backstage to raise her customers awareness. It's a perfect opportunity to build connections with them.
Robin then uses IFTTT to post her Instagrams as native Twitter pictures. Remember what we mentioned above?
Final Thoughts
[IFTTT](http://ifttt.com/" target="_blank) is an amazing tool that too few eCommerce store owners use.
Like meaningful relationships, it takes time to get use to IFTTT and love it. You have to earn it. At first, everything seems complicated, and the value is not so obvious.
But then the magic happens. You start getting used to the recipes and enjoy the process of not doing anything yet still execute. What are you waiting for?