The newly proposed SEC climate disclosure rule and what this means for public companies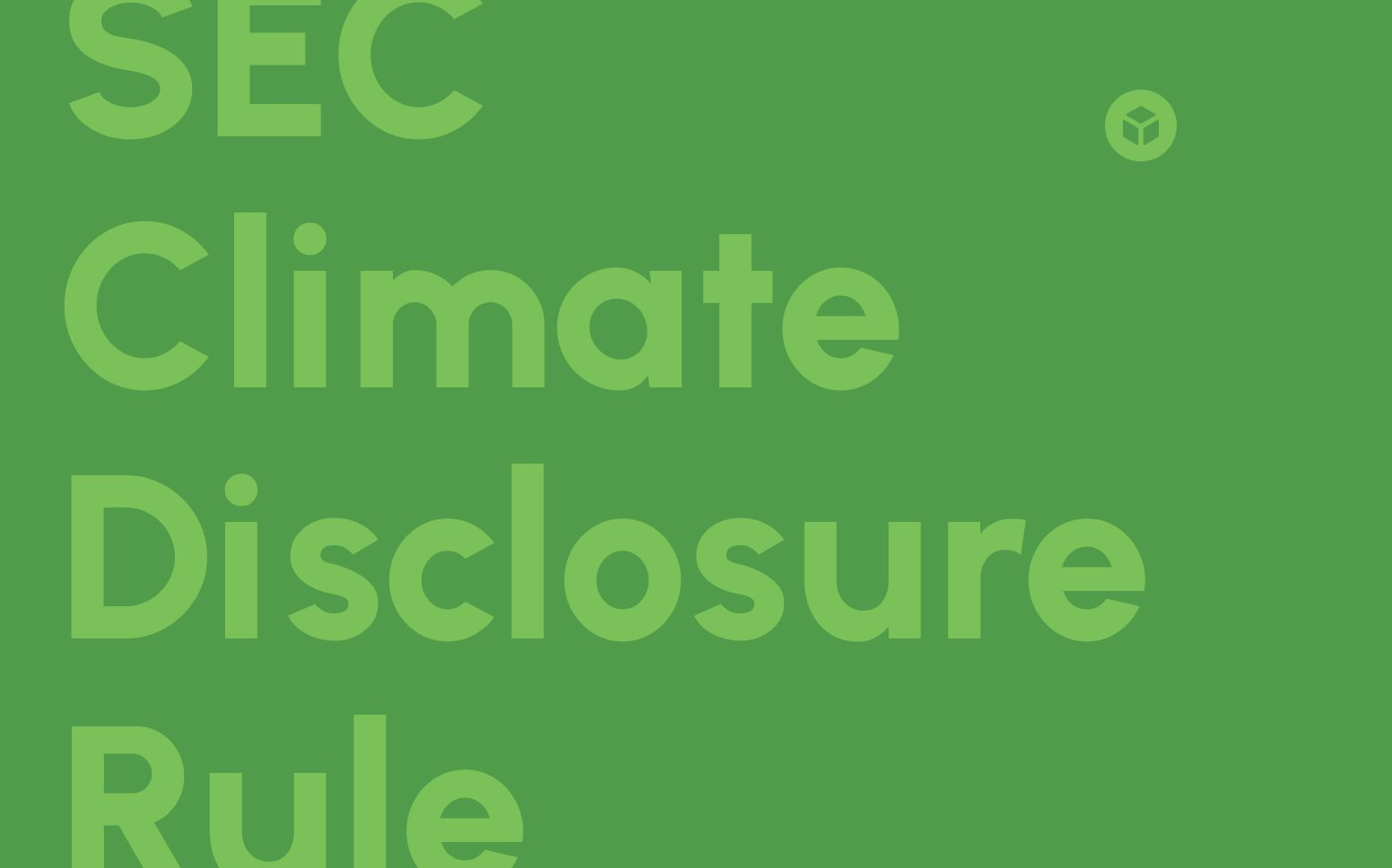 How important has sustainability become for businesses?
In the past decade, sustainability has gone from being a "nice to have" to a "must-have" for many organizations. More and more businesses are incorporating sustainable practices into their operations as they recognize the importance of environmental stewardship.
The U.S. Securities and Exchange Commission (SEC) approved a landmark proposal to require all publicly traded companies to disclose their greenhouse gas emissions and the risks they face from climate change.
But what does this mean for you? We'll break it down for you here.
What does the new law mean?
If this law is passed, all publicly traded companies will have to disclose their climate-related risks in their financial reports to the SEC. This will include how those risks might affect the company's business and strategy.
The SEC said that all companies must disclose their emissions, as well as emissions from their suppliers and clients if they are important to investors or part of the company's climate goals.
The SEC would also keep track of the public commitments companies have made to reduce their carbon footprint, and hold them accountable for those goals. To do this, businesses must detail how they plan to reduce their emissions and share any relevant data.
But here's the bottom line: businesses must now take climate change seriously and start thinking about how it will impact their operations.
How will this affect public companies and retail brands?
The new rule would put pressure on public companies to address their climate risks and emissions.
Roughly 23% of Fortune Global 500 firms have made a promise to become carbon-neutral between now and 2050. Many of these companies have been reporting their emissions for years, and some have even set science-based targets to reduce their impact on the environment. For smaller businesses, however, this new rule could be a wake-up call to start taking sustainability seriously. They may need to invest in new technologies and processes to measure and report their emissions accurately.
For some companies, this may mean making changes to their operations and supply chain in order to reduce their carbon footprint. Others may need to invest in new technologies or processes to offset their emissions.
What does this mean for eCommerce merchants and other retailers?
For one thing, this new rule may make sustainability a bigger priority for businesses of all sizes. If your competitors are disclosing their emissions and making commitments to reduce their impact on the environment, you may feel pressure to do the same.
But even if you're not required to disclose your emissions, customers and investors may start to ask questions about your sustainability practices. They may want to know what you're doing to reduce your carbon footprint and how you're preparing for the impacts of climate change.
What can businesses do to prepare for this new law?
If your company is publicly traded, start collecting data on your emissions and climate-related risks now. Here are a few things businesses can do to get ready for the new rule:
Educate yourself and your team about the SEC's proposal and what it could mean for your business.
Assess your company's emissions and climate risks. This will help you understand where you need to make changes in order to reduce your impact.
Communicate your plans to your employees, investors, and customers. This will help build trust and confidence in your company's sustainability practices.
Make a plan to reduce your emissions. This may include making changes to your operations, investing in new technologies, or offsetting your emissions.
Invest in tools and resources that can help you measure and offset your emissions. AfterShip's NEW Carbon Emission Report is one option that can help you do this.
What is AfterShip's Carbon Emission Report?
Moving forward, you'll need a tool that helps eCommerce businesses track their carbon emissions and offset their impact on the environment.
Our team created a bespoke carbon emissions report for you that is customized to your own data and operations, so you may identify changes in order to lower your carbon footprint.
We'll work with you to determine the scope of your report, get a better understanding of your sustainability goals, and factor in your company's shipping process. Then we'll produce a carbon emissions report, tailor-made for you. At a glance, you'll be able to see your company's total emissions, as well as the top areas where you can make changes to reduce your impact.
With potential SEC rules mandating climate-related disclosure for publicly traded companies, it's more important than ever to be proactive about your company's emissions. AfterShip's Carbon Emission Report can help you do just that.
Looking to offset your carbon footprint? Learn more about AfterShip's Carbon Emission Report here.