Leveraging AI for Revenue Growth in eCommerce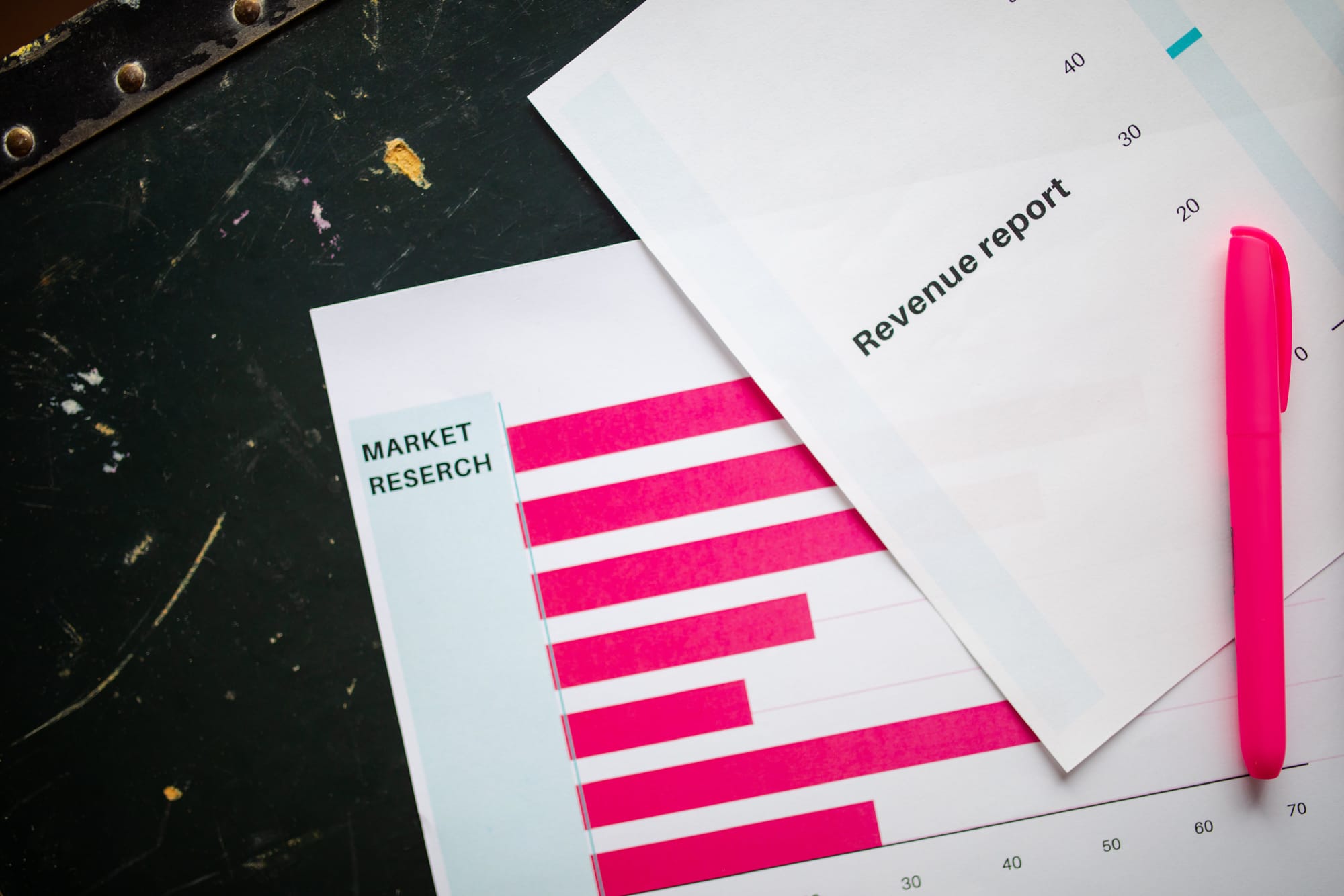 Growing revenue is the name of the game in eCommerce, especially during peak holiday shopping seasons. But merchants today are also facing new challenges that hold back revenue growth, like a cooling economy, higher costs of customer acquisition, thinner margins, and the potential loss of revenue due to returns.
To overcome these challenges and drive revenue growth during the holiday shopping season, merchants are turning to personalization tools powered by machine learning and artificial intelligence.
We get it: some of the hype around AI is too good to be believed. But AI is transforming eCommerce business by improving customer experience, personalization, and predicting buying behavior. In fact, merchants are using it right now to increase sales and reduce costs in various stages of the customer journey.
Let's dissect how AI can help you boost your revenue starting this holiday season and into the weeks beyond.
Revenue Growth Challenges in eCommerce
Your focus may be split between retaining loyal customers, building better products, or streamlining processes. Ultimately, though, your success depends on growing your revenue.
Unfortunately, the current economic landscape creates challenges that make it harder to attain.
The global trade growth rate has slowed significantly recently in the face of economic headwinds, with WTO economists revising their 2023 projections of 3.5% growth in merchandise trade volumes to a more pessimistic 1.0%. Slowing growth and recessionary markets force brands to rethink their strategies, find new ways to attract customers, and increase revenue.
At the same time, businesses are struggling with high customer acquisition costs (CAC) and low return on ad spend (ROAS) across most digital channels. It's becoming increasingly challenging for brands to reach potential customers and convert them into paying ones. This is why eCommerce merchants need to carefully consider every marketing dollar spent and ensure it's bringing optimal returns.
Thinner margins, especially during peak seasons, have also become a reality for merchants fighting to win buyers over in the face of fierce competition. During BFCM and other peak shopping seasons, businesses offer steep discounts and face both labor crunches and higher supply chain costs—chipping away at their bottom line.
With all these challenges, merchants need every competitive advantage to drive revenue growth. This is where AI-powered personalization comes in.
Understanding AI and its role in eCommerce
In eCommerce, AI can play a significant role in improving customer experience, personalization, and prediction of buying behavior. Each of these elements is essential for merchants looking to boost their revenue.
Let's take a deeper look at each of them:
Improving customer service
With chatbots and virtual assistants, merchants provide instant, round-the-clock support to their customers without hiring extra staff. This saves time and ensures customers get prompt responses to their queries. They can even drive sales on autopilot. In fact, transactions via conversational AI are estimated to reach US$4,915.1 billion by 2028.
Personalization at scale
Personalization is the key to driving customer loyalty and repeat purchases. With AI tools, merchants can create personalized customer experiences at scale. This includes dynamic product recommendations, targeted upsells and cross-sells, and personalized email marketing. If you're not providing your customers with an experience tailored to their needs and interests, someone else will.
Predicting buying behavior
AI-powered tools can also analyze customer data and provide valuable insights into buying behavior. This allows merchants to forecast demand, optimize inventory, and target customers with the most relevant products at the right time. Imagine anticipating what your customers want and when they will likely purchase. This superpower can have a significant impact on the overall customer experience and revenue growth.
---
Recommended articles about AI-powered personalization
---
How to use AI to boost revenue
Now that we understand how AI can help merchants overcome their revenue growth challenges, let's look at AfterShip Personalization.
With AfterShip Personalization, merchants can leverage AI to create personalized shopping experiences that drive conversions at every customer journey stage. AfterShip Personalization can provide AI-generated recommendations based on recommendation types, including best sellers, frequently bought together, and recently viewed. You can even configure rule-based recommendations based o your own needs.
From a customer perspective, this value-added service enhances their post-purchase experience. It keeps them engaged with your brand and provides them with relevant product recommendations, potentially leading to more sales for your business.
Put yourself in their shoes, as you browse items on a digital storefront. Just when you've found what you need and are about to checkout, we suggest something that complements your purchase perfectly. It's an item many others have bought together with yours—and honestly, it may have been something you weren't even thinking about.
We see eCommerce juggernauts like Amazon do this all the time. But shops of all sizes can level the playing field with AfterShip Personalization.
In this section, we'll discuss some of the most practical ways to use AfterShip Personalization at each stage.
DIME Beauty's journey to create a hyper-personalized shopping experience with AfterShip Personalization culminated in outstanding results. They achieved a remarkable 45% boost in AOV, an additional 5% in revenue from upsells, and an impressive 60x Return on Investment (ROI). They remain committed to further enhancing their personalized experience, including utilizing the AfterShip Personalization x Tracking integration for tracking page upsells in the future.
Estimated Delivery Dates
Your customers need accurate delivery estimates. Right now, the estimates they get directly from carriers don't consider things like changes during transportation or real-world conditions that can cause delivery failures.
With the help of AI technology, AfterShip EDD takes proactive steps to engage with your customers and deliver EDDs accurately that surpasses industry standards. You have the option to ask the AI to predict either a single date or a date range. Our AI model predicts EDD for 100 major worldwide carriers based on data from over 4.4 billion shipments and will support more in the future.
You know your customer best, so choose the prediction option that best fits your business needs. Regardless of your option, AfterShip EDD will continue to monitor and update the delivery date as needed until the package is delivered.
With accurate delivery estimates, customers can plan their schedules better since they know when packages will arrive, which can have a better shopping experience with your brand. This leads to higher customer satisfaction and potentially more repeat purchases.
Product Recommendations
The online shopping experience has greatly evolved in recent years, with personalization becoming increasingly important. Customers want to feel like their preferences are being considered when making purchasing decisions. In fact, 83% of consumers are willing to share their data to create a more personalized experience.
AfterShip Personalization offers many options for personalized product recommendations throughout the customer journey—even in places you might not have been thinking.
For example, you can show personalized recommendations on the post-purchase page—after the buyer has converted! To make it even easier, you can enable OneClickUpsell (OCU) to unlock promotional tools like discounts, free shipping, and countdown timers. This makes it easy for customers to add more items to their order with just one click while nudging them towards a conversion.
Imagine this: a customer just completed a purchase on your website and lands on the post-purchase page. They're feeling good about their purchase. And they are immediately met with other products that complement their purchase perfectly. Not only that but there is more urgency with limited-time offers introduced through OCU. It's the perfect storm to encourage additional purchases and increase conversion.
Product Tagging
One effective strategy to improve your product recommendations is to leverage the power of product tagging.
AI-automated product tagging is an approach to managing product catalogs, using AI algorithms to organize and tag products based on their unique attributes. This greatly enhances the efficiency and accuracy of your product catalog management, allowing for more personalized and targeted recommendations.
You can essentially take all of those personalization rules baked into product recommendations and use detailed product tags to provide a deeper personalized experience for the shopper.
Merchants can take it further and create a personalized shopping experience by layering multiple values and implementing a multi-tiered product tagging structure. This boosts customer engagement and increases the average order value, giving shoppers a tailored and enjoyable experience.
For example, let's say you sell clothing items. With AI-automated product tagging, you can create a tiered structure that includes categories such as gender, style, and color. This allows for more specific recommendations tailored to each customer's preferences. Your customer can easily find and purchase items that match their style, leading to a more personalized and satisfying shopping experience. This personalization level sets businesses apart and creates a loyal customer base.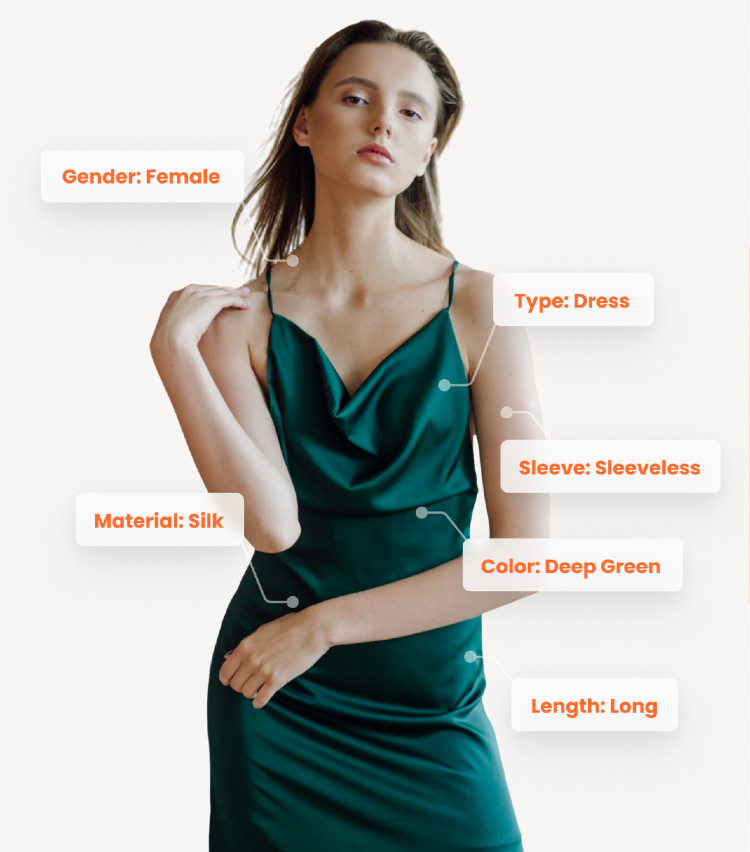 AI product tagging can seriously impact your work by enhancing the customer experience and providing valuable insights for future business decisions at various levels, such as design, buying-merchandising, and pricing.
Boost revenue with the power of AI
While AI might seem like the buzzword of all buzzwords at the moment, it's no doubt a powerful tool when used correctly. AfterShip Personalization uses AI to analyze purchase history and create personalized product recommendations that will most likely lead to conversions.
The best part? This is all done automatically, saving you time and resources while still driving revenue growth.
With the changing landscape of eCommerce, it's important to find new ways to engage customers. AfterShip Personalization offers a convenient and effective solution to help you do just that.
Start using the power of AI personalization today and see its impact on your business's revenue growth. Try for free today.