Tracking Number Doesn't Work - Is It Fake?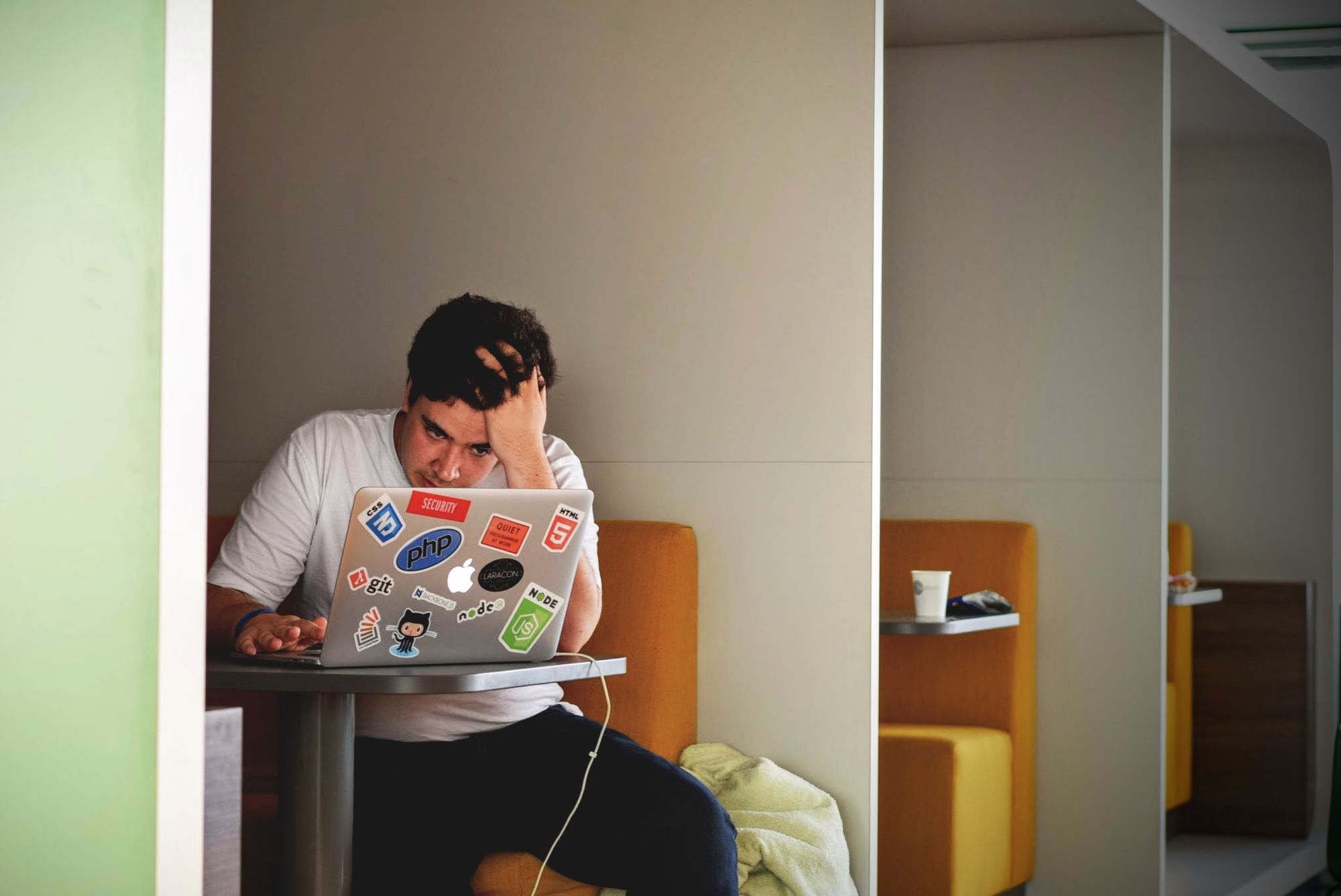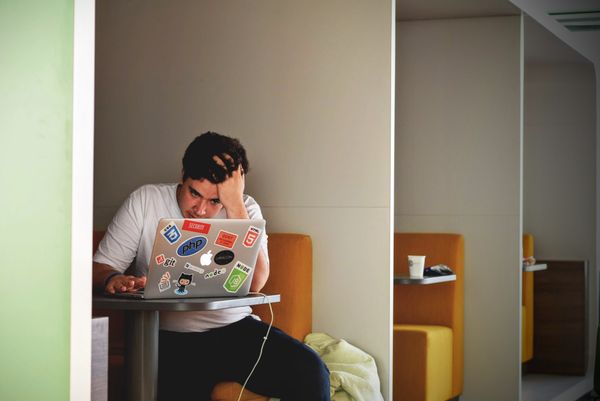 If you are an honest online store, have you ever received customers' complaints about tracking numbers not working?
Customers wonder:
Is the tracking number fake?
Is the online store a scam?
Will I really receive my order?
Can I get the money back?
All the panic a shopper have can result in canceling orders and multiple customer complaints, and, worst of all—you believe that the tracking numbers are real!
In this article, I will tell you the mistake an online store makes and how to avoid getting customers' complaints about fake tracking numbers after shipping.
Do you send the tracking numbers too EARLY?
Sending customers tracking numbers at the right time is critical for great service after shipping. If you send the tracking number too early, even if it is a real one, the courier or postal service might not have uploaded the tracking information online (i.e., not yet scanned the barcode).
For example, the customer will see the message "Delivery status information is not available for your item via this website" at [USPS website](https://tools.usps.com/go/TrackConfirmAction.action/" target="_blank)—which might confuse the customer whether the tracking numbers are real or fake.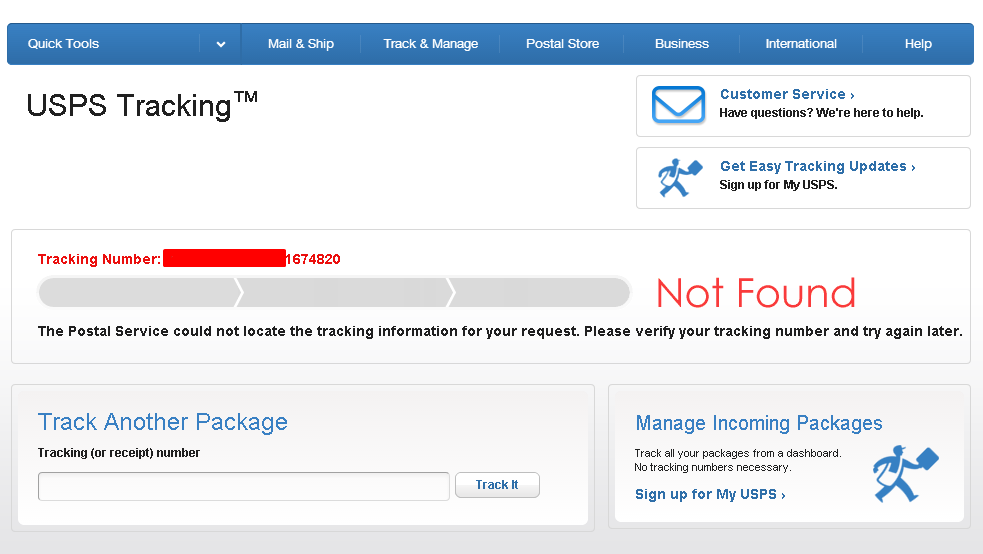 To avoid this, online stores should give their customers a heads up that the tracking information may not be available in the order confirmation emails, which include the tracking number. In simple terms - ask customers to wait.
Now, the next question that customers may have is: how long should I have to wait for that? It could vary from a few minutes to hours. For eCommerce stores with better service, they should inform the customers AS SOON AS the order is trackable online.
That's one of the reasons why we invented AfterShip, which helps merchants to actively track shipments and send out notifications when the tracking information just turns online (the first "In Transit" email).
You can learn more about [AfterShip notifications](https://www.aftership.com/features/notifications/" target="_blank) and [sign up free](https://secure.aftership.com/signup/" target="_blank)!
Does the tracking link match the tracking number?
**It is a common mistake that an online store sends a wrong tracking link when they use multiple couriers / postal services. For instance, there are cases when customers input a USPS tracking number to a link of UPS. For customers all over the world, this is just a difference of one letter that pushes the customers to question why the tracking number is not working.
My advice? Sending a CORRECT tracking link in the order confirmation email together with the tracking number definitely makes your life easier. Hopefully, you will not get customers asking, "where can I track my order?".
For online stores intending to provide a better after-shipping service, you can include a direct tracking link that shows the tracking result of that tracking number. In this case, customers can even save their time inputting tracking numbers and can avoid the problem of mistyping a wrong tracking number.
With AfterShip, online merchants can include a tracking link that directly shows the tracking results for your order in delivery notifications. And what's even better is that the tracking results are in the same format even if you're using different couriers.
No updates of tracking information after leaving the origin country
If you are using a postal service to ship worldwide, then you probably have faced the problem of incomplete tracking information after the shipment has left the origin country. For instance, if you are shipping from the US to overseas, the tracking information at USPS can only show the information within the US - and once it leaves the US, one has to track it at the destination country.
In this case, you should first find out whether the tracking information is available at the postal service in the destination country. For example, we learn that a shipment cannot be tracked in Australia if using the usual airmail to ship to Australia.
In another case, if you ship from the US to Brazil,  you can use the same tracking number to track at both USPS and [Brazil Correios](https://www.aftership.com/courier/brazil-correios/" target="_blank)—USPS will show tracking information within the US, and [Brazil Correios](https://www.aftership.com/courier/brazil-correios/" target="_blank) will show the information within Brazil.
In this case, you should provide two different tracking links for the same shipment.
With AfterShip, you can automatically track a shipment from end to end in both origin and destination countries for online stores—[check the supported couriers here](https://www.aftership.com/courier/" target="_blank)—and provide one single tracking link for that shipment to avoid confusion and any language problems when tracking in overseas couriers.
If you connect a store from our supported shopping carts, we will automatically detect the destination countries for you; and if you use a CSV to upload your shipments, you can identify the destination countries for us to track from end to end.
If you're interested in our service, feel free to contact me at andrew@aftership.com. I would be happy to help.