Ecommerce Fulfillment 101: Everything You Need to Know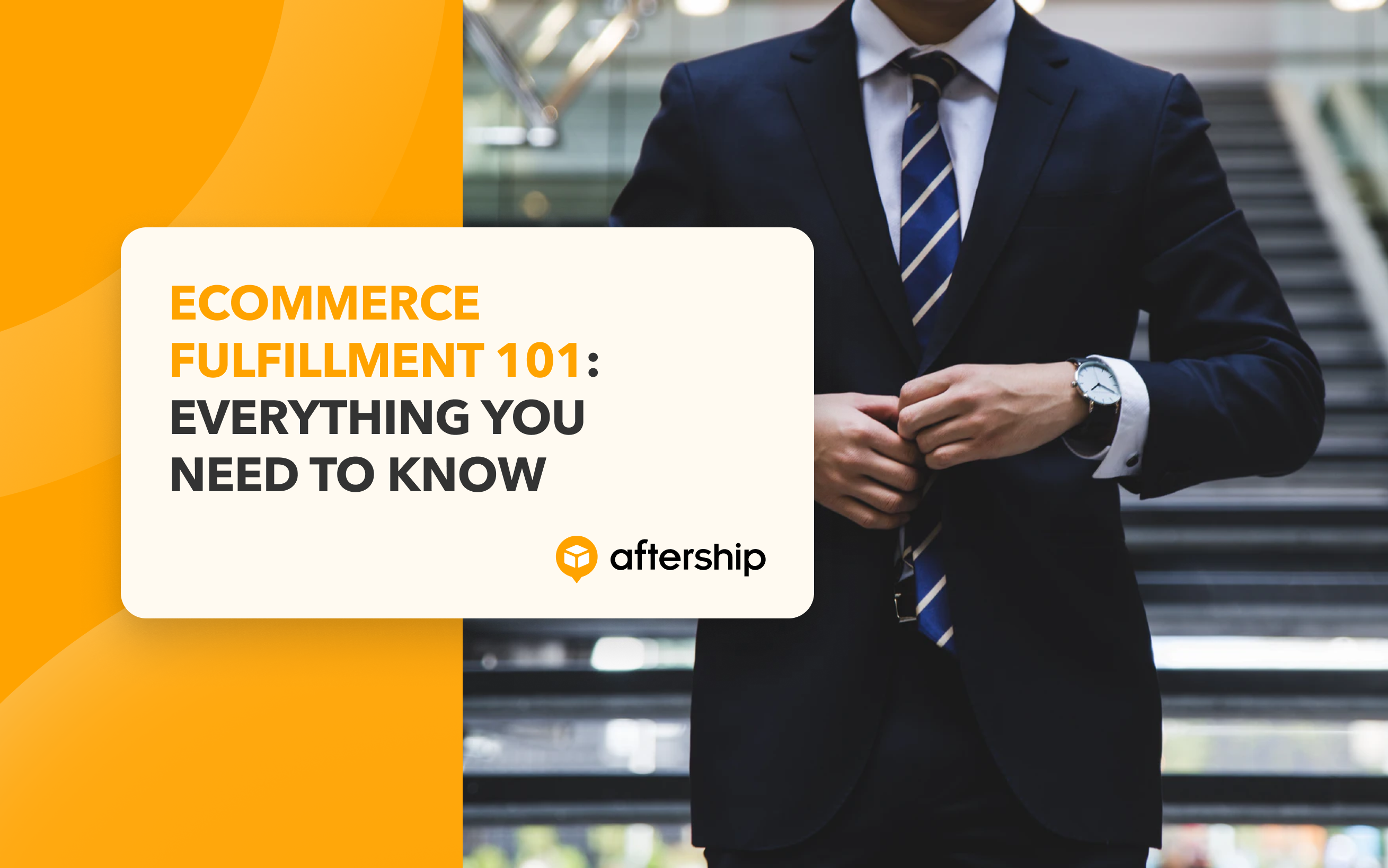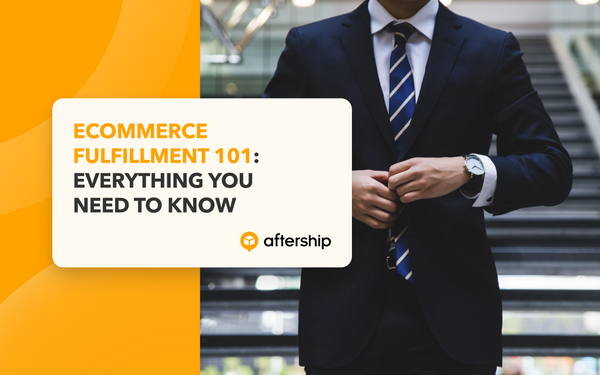 Without a solid ecommerce fulfillment process, your business is toast.
There's no way around this fact either. Heck, over 20 years ago, an article from the Supply Chain Management Review examining the beginnings of Amazon called online order fulfillment the key to ecommerce success. And since then, ecommerce fulfillment has only become more competitive.
So, what do you need to know to implement an effective ecommerce fulfillment strategy? In this post, you'll learn everything you need to get started.
Let's dive in.
What is Ecommerce Fulfillment?

Ecommerce fulfillment encompasses the entire order experience, from the moment the customer places the order until it is delivered to their doorstep. There are a lot of working parts within an ecommerce fulfillment service, which you will read about below.
Store owners who want to control every aspect of their order fulfillment may not be ready to outsource. Those who want to focus on the core of their business and grow it quickly should consider outsourcing fulfillment.
What are the 6 Steps in the Ecommerce Fulfillment Process?

Many ecommerce fulfillment centers are divided into inbound and outbound. The inbound side of fulfillment management:
Receives inventory from vendors.
Stocks inventory into bins/shelves for short term storage.
Quality control checks the inventory to ensure inventory quality.
When someone places an order for an item in the fulfillment center, the outbound side:
Picks items from the carts or shelves where they are stored.
Pack items for each order.
Ship items directly to the consumer.
What is the Difference Between eCommerce Fulfillment and Warehousing?

eCommerce fulfillment services generally handle short term storage for inventory from your vendors. These will be the top products sold in your eCommerce store — ones that need to be delivered as quickly as possible to provide the level of speed and efficiency consumers have come to expect.
For inventory that will need long term storage, warehousing may be a better choice over a fulfillment center. Warehouse services have better rates for long term storage because they are more focused on storing inventory than always packing and shipping.
Based on this information, fulfillment centers are mostly focused on business-to-consumer (B2C) trade, while warehouses are typically used more for business-to-business (B2B) trade. Some warehouses may ship items directly to customers in addition to fulfillment centers or retail stores, making those both B2B and B2C.
Amware Logistics suggests that housing B2B and B2C in separate facilities creates expensive redundancies in order fulfillment and considers it 1 of 5 deadly sins of fulfillment management. The other 4 are failure to efficiently scale, paying too much for shipping, assuming you don't need warehouse management, and not making clear outsourcing agreements with third-party vendors.
What is the Difference Between eCommerce Fulfillment and Distribution?

Distribution centers differ in definition. For most supply chains, a distribution center is a stop along the logistics chain, but not the final one. During this stage, a package is typically transferred from one shipping carrier to another.
Packages that arrive at a distribution center are sent out to the next distribution center, fulfillment center, or retail store in the chain. In contrast, packages that arrive at a fulfillment center will be opened, organized, repacked, and sent directly to the customer.
Based on this information, fulfillment centers are mostly B2C, while distribution centers are B2B.
When Should You Invest in eCommerce Fulfillment Services?

Small business owners may find that it's more economical to handle order fulfillment in-house. This is especially true for businesses with low order volume or custom products.
When a business's sales volume has made it difficult to manage order fulfillment in a timely manner, it's time to invest in third-party logistics (3PL) partners. This is to ensure an excellent customer experience of fast delivery and, ultimately, customers who come back based on that experience. Saddle Creek Logistics Services estimates that over ⅓ of merchants outsource the order fulfillment side of doing online business.
Why Do Order Fulfillment Centers Cost as Much as They Do?

Primarily because of the staffing it takes to receive, stock, quality check, pick, pack, and ship orders. Conveyco revealed that 65% of a fulfillment center's cost is labor. More than 50% of that labor is focused on the outbound functions (picking, packing, and shipping).
It's important to remember that most businesses can't compete with what Efulfillment Service calls the Amazon Effect. Amazon sets unrealistic shipping and delivery expectations with its customers by taking a $7 billion loss in shipping costs each year.
Of course, according to the same report, only 3% of customers are willing to pay a premium over $3 for expedited shipping. This makes it harder for small businesses to compete with Amazon and similar marketplaces.
What are the Biggest Challenges When it Comes to Ecommerce Order Fulfillment?  

Order fulfillment faces its share of challenges throughout the supply chain.
The vendor manufacturing your store's latest shipment of inventory could be shut down due to issues related to the pandemic.
The container leaving Europe with your store's inventory order could be detained in customs or due to unforeseen incidents abroad.
The truck carrying your inventory from port to the first distribution center could be delayed.
The distribution center between your vendor's warehouse and your eCommerce fulfillment center could be short-staffed, delaying proper routing of your inventory.
The order fulfillment center could lose a portion of your inventory due to disorganization, damage, or theft.
Any one of the several trucks carrying items from the fulfillment center to its final destination could be delayed or could lose or damage the shipment.
A problem during any part of the order fulfillment process can impact your business's revenue. In the same report from earlier, Conveyco revealed that 21 - 43% of customers would go to a competitor if an item is out of stock. Plus, businesses can increase their revenue by 1% if they increase their perfect order fulfillment rate by 3%.
This is why the best eCommerce fulfillment services track all of the necessary analytics to ensure ultimate efficiency. This includes key performance indicators (KPIs) like individual employee productivity rates, dock to stock cycle time, orders picked per hour, and lines picked and shipped per hour.
By analyzing every angle of data in order fulfillment, centers are able to finely tune every part of the process, ensuring the fastest time possible from order to shipment and delivery.
What are Industry Benchmarks for Order Fulfillment KPIs?

The following are competitive advantage benchmarks for the top inbound, outbound, and customer order fulfillment KPIs from Conveyco's report:
2 - 4.5 hours dock-to-stock time.
6.2 - 14.6 inbound orders received per hour.
98.66 - 99.7% for fill rate of line items.
98.66 - 99.71% for fill rate of orders.
99.4 - 99.875% of on-time shipments.
7 - 24 hours for the total order cycle time.
To have the competitive advantage, be best-in-class, or simply compete with Amazon,  you must focus on customer service, speed,  and being seamless from the customer's perspective.
Customers don't need to know about every step in their eCommerce order fulfillment. They just need to know that their items are in stock, and that their order will arrive quickly.
How Do I Create a Fulfillment Strategy?

Does your eCommerce business have an eCommerce fulfillment strategy? If not, this is the time to create one. Whether you handle order fulfillment personally or you outsource to a third party, it's essential that your strategy has been both thought out and written out.
For smaller eCommerce stores, the strategy may be simple. You are the person who handles receiving, stocking, quality control, picking, packing, and receiving from your in-house fulfillment center. Or you may have a small inbound and outbound team — two people receiving stock inventory, and four people picking, packing, and shipping orders.
If your business wants to store large quantities of inventory with limited online orders, then a warehouse should be a part of your strategy. If your store wants to move large quantities of inventory quickly, from getting it in-stock to shipping it out to a customer, then you should consider eCommerce fulfillment services.
How Do You Choose the Best eCommerce Fulfillment Service?

One of the key factors when choosing eCommerce fulfillment services is location. If you have a high volume of orders shipping to the west coast, for example, you will want your fulfillment center(s) to be located on the west coast.
The goal is to get the majority of your customers within shipping zone 1 and 2 for the best shipping rates. The following is an example of the difference in rates between US Domestic Zones 1 - 9, based on the current USPS price list for May 2021.
You can see the increase in price between zones 1 & 2 and zone 4. If you multiply the $6 across hundreds or thousands of shipped orders, you are reducing your profits and return on investment (ROI) for your order fulfillment service.
Hence, don't choose the facility with the least expensive monthly rates. Choose the best-rated facility that is closest to your most active customers.
What are the Best eCommerce Fulfillment Services?

According to the editors of PCMag, the top eCommerce fulfillment services are as follows.
ShipBob — One of the best order fulfillment services according to PCMag, G2, and Capterra. Trustpilot gives ShipBob an average of 4.3 out of 5 stars from 339 reviewers.
Fulfillify — While they do not have a lot of online reviews, Fulfillify offers month to month pricing for businesses to see what they have to offer. They help businesses with over 1,000 orders per month, according to PCMag.
Shipfusion — With an average of 4.6 out of 5 star rating from 20 reviewers on Capterra, Shipfusion helps eCommerce stores track inventory from one warehouse to the next.
Whiplash — 65 Shopify users give Whiplash an average of 3.7 out of 5 stars. This omnichannel fulfillment provider is for both new and established retailers.
Ships-a-lot — With an average of 4.7 out of 5 stars from 59 Trustpilot users, it is a premium order fulfillment service that offers a 99.98% accuracy rate throughout the process.
eFulfillment Service — 66 Google reviewers give eFulfillment Service an average of 4.3 out of 5 stars. One reviewer from Birdeye notes that the pricing may be a bit higher, but the transparency makes it worth it in conjunction with their service.
Rakuten Super Logistics — 7 Google reviewers give Rakuten an average of 3.9 out of 5 stars. Their 12 facilities nationwide help retailers get items delivered quickly to customers.
Red Stag Fulfillment — 21 Google reviewers give Red Stag an average of  4.6 out of 5 stars. They offer cloud-based order fulfillment for both B2B and B2C stores.
Sprocket Express — PCMag includes this smaller fulfillment company, even though there are not a lot of user reviews available online yet. Sprocket Express handles order fulfillment for consumer perishables, consumer goods, supplements, and more.
G2, a software review platform, includes the following in their top fulfillment services list.
Last but not least, review platform Capterra includes the following in their top warehousing and 3PL services.
Infoplus — This web-based warehouse management solution receives an average of 4.67 out of 5 stars from 24 Software Advice users.
Logiwa WMS — 53 Capterra users give Logiwa warehouse management system an average of 4.6 out of 5 stars.
ShipWorks — With an average of 4.4 out of 5 stars from 30 Capterra users, ShipWorks is a multi-carrier solution for warehouse customers.
Final Thoughts
Your business's eCommerce fulfillment process holds the keys to your success.
Remember, there are many ways to offer an exceptional customer experience by improving your current fulfillment process. In summary, fast shipping times and on-time deliveries are powerful ways to increase customer satisfaction and retention.
Next step: If you want to supercharge your fulfillment process, find out how AfterShip can give your customers the best shipment tracking and visibility.