Centralize Warranties with AfterShip Warranty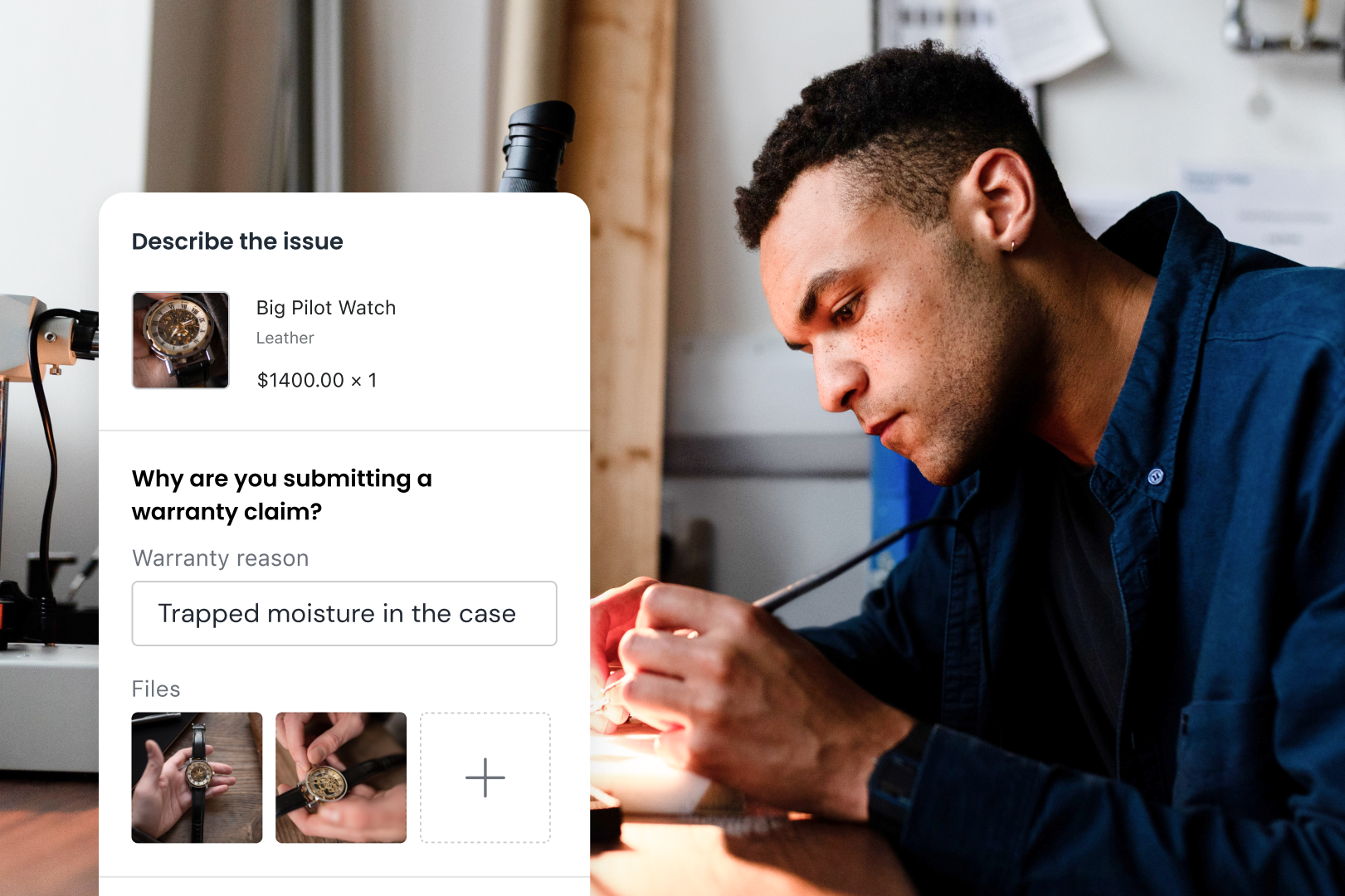 Nobody remembers a smooth post-purchase experience, but bad ones stick with your customers—if they remain yours.
A few summers ago, I made the decision to get outdoors more and try camping at least once a month. I was even excited to buy this new sleeping bag from a well-known brand. After camping with the sleeping bag once, I noticed that one of the seams was starting to open. The item wasn't cheap, and as a result, I quickly contacted the brand's customer service via email to see what could be done. After weeks of waiting, with multiple follow-ups and ghosting, I was finally able to get it repaired but by then, the camping season was over!
In my chats with merchants since then, I've learned that warranty woes are extremely prevalent, affecting both shoppers and merchants. Warranty processes are clunky, and retailers and brands need help to overcome process issues and scale efficiently.
Current Warranty Processes Are a Mess
Warranty processes can be a nightmare, with some shoppers experiencing over 10 manual steps or follow-ups ripe for mistakes and delays. Worse yet, manually processing a warranty request takes around 15 minutes, draining productivity especially when scaling.
Current warranty systems are often cumbersome and opaque, leaving customers guessing about their warranty claims. This lack of transparency breeds frustration and erodes trust.
But automation could be the solution here. Automation may not sound like a way to build trust, but an automated warranty process can accelerate approvals, involve shoppers more deeply in resolution choices, and generally combat the feeling of powerlessness that leads to weak customer experiences in the first place.
However, we can't just repurpose return systems. Many platforms provide only basic notifications or essential information, falling short of the unique needs of warranty management. They simply repackage their return solution for warranties without considering vital needs like reverse logistics, shopper notifications, and claims without order numbers. Not ideal.
That's why I'm excited to introduce AfterShip Warranty, a solution that eliminates manual processes and streamlines reverse logistics.
What is AfterShip Warranty?
At AfterShip, we're constantly innovating to be your partner in providing a quality end-to-end customer experience. We work with our merchants and conduct thorough research to develop warranty features that truly matter.
The result? AfterShip Warranty—a comprehensive warranty automation solution that eliminates manual processes and accelerates resolutions.
AfterShip Warranty helps merchants by:
Eliminating manual processes with self-serve warranties and reverse logistics
Enhancing the customer experience with branded experiences and proactive notifications
Unlocking warranty insights to improve products and the shopper experience
AfterShip Warranty offers features that no other service can, such as real-time tracking and notifications for shoppers to actively stay updated about their warranty claims. We also offer rule-based item eligibility and shipment routing for best fit and faster resolutions.
Finally, our powerful analytics provides insights on claim types, allowing merchants to identify issues and improve products.
AfterShip Warranty gives merchants the power to offer seamless warranty experiences and take customer service to the next level.
Early in the solution's development, I chatted with AfterShip's CPO, Andrew Chan, to get his thoughts on warranties and how AfterShip Warranty is changing the game.
"AfterShip's goal is to support each customer journey stage, especially common friction points like warranties and recalls. AfterShip Warranty transforms these touchpoints beyond basic forms or drawn-out emails, keeping customers engaged and happy long-term. By being a dedicated warranty solution, it allows for impactful and relevant claim resolutions."
Eliminate Manual Processes and Unlock Warranty Insights
In addition to a branded warranty experience, AfterShip Warranty provides retailers and brands with analytics packed with real-time, actionable data to better understand how the warranty process works. Merchants can gain valuable product insights, such as identifying common failures that could be addressed in future designs. They can then proactively fix issues and improve their products for customers.
For example, let's say a merchant finds out that the seams on their sleeping bags are failing more often than expected. They can go back and reevaluate the threads and materials used so it lasts longer, preventing future warranty claims and dissatisfied customers (like me).
Best of all, AfterShip Warranty eliminates manual processes from start to finish with reverse logistics options and call center rules. Merchants save time, automate workflows, and focus on more meaningful tasks. They can deliver faster, more delightful customer service, and create more efficient shopping experiences overall.
Get Started with AfterShip Warranty Today
Ready to read more about AfterShip Warranty? Book a demo to get started.
Happy warranties! 🎉😊