The Top Shippo Alternatives and Competitors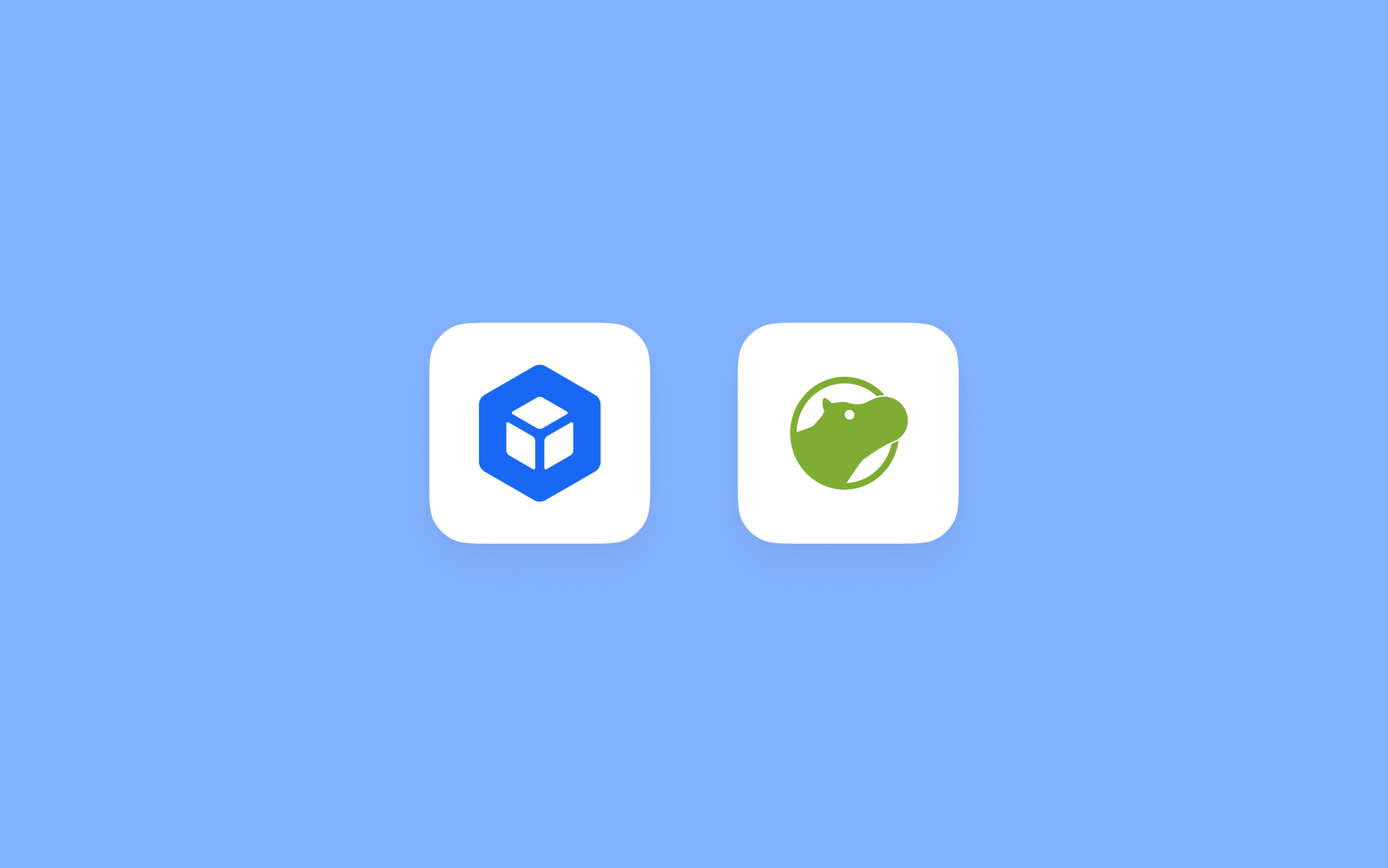 There's a wide range of options for shipment tracking software across the globe and because of this, you might find it hard to choose the right one for your business.
While shipping partners are the first resource you may require, a solution to manage these partners and the orders distributed among them is what will ensure you get a market edge. This is where eCommerce shipment tracking software enters the picture, and Shippo is software you might have come across already.
Keeping track of everything might consume a bulk of your time. To save you time and energy, we've gathered the information you need and compiled a list of the top Shippo alternatives. Dive in to find out the right shipment tracker software for your eCommerce journey!
AfterShip is the best alternative to Shippo

AfterShip enables real-time order tracking, hassle-free returns, and much more. By using this software, you can secure your shipments at discounted prices, preventing you from incurring excessive losses.
You can integrate eCommerce systems and marketplaces, including Shopify, BigCommerce, Magento, Amazon, and eBay. It also provides users a dashboard to check the status of shipments across multiple carriers, sends out emails and notifications automatically, and helps companies keep an eye on their orders as they traverse long distances to reach customers.
AfterShip provides effortless logistics management to ensure a seamless post-purchase experience. Contact us to start a free trial.
Now, the only way to determine which platform is ideal for you is to carefully examine your company objectives.
We understand what AfterShip is and what it provides. So let's get down to business and find out what makes AfterShip the best alternative.
Specifically, AfterShip outperforms other competitors in these areas:
Multi-carrier integration
Ability to have branded tracking
Option to add personalized product recommendations
Support for Instagram feeds
GDPR compliance
Automated notifications for undelivered orders
Returns management
Useful marketing analytics
An SMB-friendly plan
If you want an all-in-one tracking software with the most carriers to track your shipments, you must stick with AfterShip. But, before making a snap decision, take your time to carefully consider and compare the variety of alternatives we gathered with various costs, features, and ratings. If you want to go straight to the reviews, use the guide below.  
Clickpost
ShipStation
ParcelPerform
EasyShip
Narvar
MyCarrierTMS
ShippingEasy
ShippyPro
Shipsy
Malomo
ShipHero
Pirate Ship
EasyPost
ShipWorks
Clickpost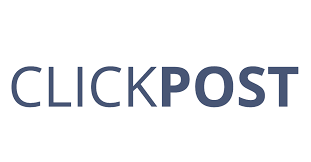 Cost: Pricing is not publicly available
Top Features:
Single-view order management
Real-time order tracking
Branded tracking page for customers
Identification of SLA breaches
Automated NDR management
Optimized returns management
Manage and track cancellations
Capterra Rating: 4.3 (14 reviews)
Each of the services offered by ClickPost is specially designed to meet frequent logistical issues.
Clickpost offers one of the industry's best and most customized integrated tracking and alert systems. Its exception resolution methods are likewise comprehensive and automated. These methods minimize WISMO calls while improving customer experience dramatically.
ClickPost is an excellent Shippo alternative for businesses looking for a more effective approach to communicating with their clients via configurable notifications and alerts.
ShipStation

Cost: Starting at $9/month
Top Features:
Alerts/notifications
Reporting/analytics
Third-party integrations
API
Workflow management
Data import/export
Real-time data
Inventory management
Capterra Rating: 4.7 (798 reviews)
ShipStation is a multi-channel eCommerce shipping platform designed specifically for online businesses. It is connected to over 150 carriers, and marketplaces. Due to its affordability, you may also automate activities and print labels in batches with ease.
It is a great alternative to Shippo since it offers a multi-carrier shipping platform that can be integrated with various carriers and sales channels.
ParcelPerform

Cost: Pricing is not publically available
Top Features:
Alerts/notifications
Delivery estimate
Status tracking
Website integration
Capterra Rating: No current reviews
ParcelPerform integrates with over 800+ carriers and allows eCommerce businesses to maintain independent Service Level Agreements (SLAs) with third-party logistics providers. They also give a logistics data toolkit that may be utilized to get insights into your shipping process' inefficiencies.
Although pricing is not available, there will be a free trial that is available for you, along with a wealth of help articles to get you started.
ParcelPerform is a great alternative for businesses that want to gain transparency on carrier performance and drive efficiency for customer service.
EasyShip

Cost: A limited free plan, and paid plans starting at $29 per month
Top Features:
3PL management
Barcoding/RFID
Order management
Shipping management
Shipping labels
Capterra Rating: 4.2 (122 reviews)
EasyShip provides software for shipping management with discounted shipping rates and helps with order management. It's focused on providing access to cost-optimized and discounted shipping rates. It also provides certain worldwide shipping tools like tax and tariff computation utilities.
EasyShip has many membership packages, including a free option that is restricted to 100 shipments per month and 1 team member (but without the ability to link to your carrier accounts). You can try the platform before going on to their subscription tiers, which start at $29 per month and provide a considerably wider set of features.
EasyShip is a great alternative for businesses that want a simple and easily navigable website for order management.
Narvar

Cost: Pricing is not publicly available
Top Features:
API
Access controls/permissions
Alerts/notifications
Contact database
Customer history
Customizable branding
Customizable templates
Data import/export
Capterra Rating: 4.4 (30 reviews)
Narvar is mostly post-purchase customer experience software that helps greatly with order tracking and notification. It allows you to simplify the process for both forward and return shipments.
The platform powers billions of interactions across every touchpoint—web, mobile, email, SMS, Facebook Messenger, Google Assistant, and more.
Narvar is a great Shippo alternative for businesses that want to enable greater customization options for returns.
MyCarrierTMS

Cost: Starting at $50/month
Top Features:
Shipment tracking
Shipping services integration
Transportation management
Bills of lading
Carrier management
Dispatch management
Capterra Rating: 4.7 (89 reviews)
MyCarrierTMS has automated processes that enable enterprises to instantly evaluate shipping pricing and travel times across numerous carriers, optimize the booking process with an adaptive learning flow that auto-populates common order information, and create an electronic bill of lading.
MyCarrierTMS is a great Shippo alternative for businesses that want to integrate the software with major eCommerce platforms.
ShippingEasy
Pricing: Starts at $5 per month

Top features:
Returns management
Sales reports
Shipment price calculation
Shipment tracking software
Shipping labels
Shipping management
Capterra rating: 4.8 (1087 reviews)
ShippingEasy is an all-in-one shipping solution that includes real-time tracking, order management, and label printing. It is easy to get started because it integrates with popular eCommerce platforms such as Shopify, BigCommerce, and WooCommerce. ShippingEasy also provides a free small business plan that includes 50 free shipments per month.
ShippingEasy is an excellent Shippo option for businesses. The main feature of this software is its capacity to save time in shipping as well as data flow between the software and itself.  Access to the lowest available USPS shipping rates, including our proprietary Flat Rate Green Cubic Rates, manage your inventory stock levels automatically syncing to stores, assign shipping rules to common order types for instant shipping label creation, automatically send tracking number emails to customers, set up 1 click returns or include pay-on-use return labels inside your shipment, and much more!
ShippingEasy simplifies shipping by partnering with USPS and UPS to secure cheaper rates. However, they still need to add a few features to improve.
ShippyPro
Cost: Starting at $29 per month
Top features:
Alerts/notifications
Order tracking
Easy return
Track and trace
Shipping Management
Capterra rating: 4.5 (35 reviews)
ShippyPro is a great Shippo option for transactions since it makes cross-border shopping easier and reduces difficult processes and expensive delivery costs. ShippyPro works with 166 shipping companies and over 70 sales channels. Customers can quickly lodge return requests and track their returns with a branded return and refund tracking platform.
Sellers can use ShippyPro to automatically import orders for shipping from multiple marketplaces and courier management systems. Users can use the platform to print shipping labels in bulk, track deliveries, upload return policies, and create a custom return module that can be used across all stores and websites.
ShippyPro's Track and Trace feature allows users to search for and filter shipments in transit, as well as receive automatic updates, using advanced filters such as market, courier, date, name, and tracking number. Customers can receive shipping notifications via email using pre-designed or custom templates, and email content can be customized to match company branding.
ShippyPro's Easy Return feature enables users to provide the best return experience to their customers while also automating returns inquiries. Merchants only need to upload their return policy to Easy Return to create a branded return module that can be embedded on their website. Prepaid return labels or return labels in the box can also be used by merchants.
Unfortunately, customer support is only available through chat, which makes it difficult to correct serious system errors at times.
Shipsy
Cost: Upon request by company
Top features:
3PL management
Carrier management
Customer portal
Delivery tracking
Routing
Capterra rating: 4.7 (15 reviews)

Shipsy is an all-in-one software solution that uses actionable data to help logistics and supply chain companies improve operational efficiency and service standards.
Sending a shipment from the origin to the destination necessitates a number of steps that must be taken in a systematic manner. The first step is to get freight quotes from freight forwarders or shipping companies. As a result, Shipsy has created an automated method for obtaining and comparing freight costs, allowing you to choose the best option within your budget. It also provides end-to-end visibility to ensure that each task is completed on time.
Shipsy serves as a one-stop shop for all stakeholders to interact and communicate. It lowers the possibility of shipping delays and other issues, which can raise the overall cost of transportation.
The logistics staff scans the cargo in the second phase to enable tracking. After scanning the product barcode, Shipsy obtains all of the information required to track the shipment. Following the scanning procedure, the parcel is now ready to be shipped to its destination.
Malomo
Cost: Starting at $83/mo for 4,000 shipments
Top features:
Alerts and notifications
Delivery record
Tracking status
Integration with website

Capterra rating: No current reviews

Malomo is focused on the client experience. Their client notification tools and monitoring sites make it simple for direct-to-consumer firms. Malomo allows companies more control over their shipment tracing experience with alerts, order status tracking, and different connectors that can be plugged into your existing tech stack.
Malomo is a shipping solution that differs from Shippo in some ways. Malomo's low prices are one of its primary advantages. Malomo also integrates with a variety of popular eCommerce platforms, including Shopify, BigCommerce, and WooCommerce.
As a result, it is a flexible option for businesses of all sizes. Another advantage of Malomo is its tracking capabilities. Malomo provides detailed tracking information to users, making it simple to keep track of your parcels. Furthermore, Malomo provides automatic order tracking, which eliminates the need to manually enter tracking information into your eCommerce platform. This will save you time and effort.
Moreover, Malomo provides its users with flexible 'no-code' solutions to get them up and running quickly, as well as more customizable solutions for those with access to developers. There is a solution to every problem. Malomo could be a good option for your company if you're looking for an Shippo alternative.
ShipHero
Cost: Starting from $499.00/month
Features:
Barcode / Ticket Scanning
Real-time data
Inventory management
Activity tracking
Alerts and notifications

Capterra Rating: 4. 2 (47 Reviews)

ShipHero is a cloud-based multi-channel inventory and warehouse management solution aimed at merchants and Third Party Logistics (3PL) providers. The software offers tools for managing orders, inventory, barcoding, batch picking, shipping, returns, and more. ShipHero automatically syncs inventory across multiple eCommerce stores, such as Amazon, eBay, Shopify, BigCommerce, Walmart, and Etsy.

All inventory changes are tracked, including receiving, fulfilled orders, restocked returns, cycle counts, and manual updates. Barcodes for products, totes, boxes, and locations can be created, managed, printed, and scanned, and ShipHero automatically determines optimal picking routes to streamline the pick & pack process. Integrations with multiple shipping providers ensure that users can find the cheapest shipping options, and share tracking information with customers.
ShipHero's powerful warehouse management software makes it simple to ship eCommerce (WMS). The emerging, scaling, and high-volume brands will benefit greatly from the cloud-based WMS. ShipHero, rather than holding you back, can propel your company forward by providing the processes needed to run a successful warehouse. On the other hand, there are some features that need to improve like the limited dashboard. Fortunately, the support team is very quick to fix any issues.
Pirate Ship
Cost: Not provided by the vendor.

Features:
Shipment price calculation
Shipment tracking
Air shipping
Import/export management
Parcel shipping
Capterra Rating: 4.9 (881 Reviews)
Pirate Ship is a cloud-based service that assists small businesses in purchasing postage and printing shipping labels for domestic and international packages using USPS postage. It allows users to buy and print shipping labels in ZPL or PDF file format, and then share them with customers via a private link.
To collect order details and track the delivery of items, batch shippers can connect with various e-commerce websites such as Shopify, Etsy, WooCommerce, eBay, and others. It enables businesses to send emails based on pre-built templates and notify clients about package statuses, facilitating transparency throughout the pipeline. Furthermore, for future reference, the centralized platform stores information about frequently shipped packages in a unified repository.
Pirate Ship assists in the generation of purchase postage, return labels, and online payments via instant bank transfers or credit cards. It includes customs forms for processing domestic and international shipments as well as delivering batches to multiple locations.
EasyPost
Cost: Not provided by the vendor.
Features
Shipment Tracking
Shipment Tracking
3PL Management
Barcoding/RFID
Inventory Management
Capterra Rating: 4.3 (11 Reviews)
EasyPost allows you to monitor packages, buy postage labels, compare shipping rates, and verify customer addresses with all of the major shipping companies and it offers a Shipping API that solves complex shipping problems for online merchants, allowing them to provide their customers with a delightful online shopping experience. These best-in-class Shipping APIs provide end-to-end flexibility and control over parcel shipping and logistics processes to eCommerce retailers, fulfillment centers, marketplaces, and enterprises.
Small businesses can use EasyPost to get USPS Commercial Plus Pricing, UPS Marketplace Shipping, and other discounted carrier rates for domestic and international shipments. Using the Create Label interface, you can save money on shipping with reputed and reliable carriers.
EasyPost's Create Label tool is powered by our Shipping API, the industry's most powerful shipping solution. Small businesses can use the user interface to create shipping labels, verify addresses, track packages, and insure shipments. Best of all, there is no coding required and users can sign up and get started in minutes.
The only downside of EasyPost is that the search feature for looking up a specific past label could be improved. It used to be easy to find a customer's label within their portal by searching by name, but things have changed recently.

ShipWorks
Cost: Starting From $25.00 per feature
Features
Order Fulfillment
Shipping Management
Import Orders
Label printer integration
Reporting
Customization Options
Capterra Rating: 4.4 (33 Reviews)
ShipWorks is a shipping management software designed for high-volume shippers who want to increase revenue through faster processing and lower costs through fulfillment insights. Its distinctive hybrid system facilitates users to take advantage of both the flexibility and usability of the cloud and the speed, dependability, and redundancy of a desktop.
The desktop client provides an infinite number of customization options for creating a workflow that works for your team. The combination of fast order processing and scan-based shipping provides you with the competitive advantage you need to meet your customers' shipping expectations.
ShipWorks is a multi-carrier solution that allows you to compare rates, delivery methods, and schedules from multiple carriers in one place. ShipWorks is easy to use while still providing users with the tools they require to achieve cost-effective efficiencies and streamline operations. It was designed specifically for warehouse customers who require more than basic web brokering but less than a full-fledged logistics system.This adaptable solution enables you to rote based on your specific business rules and can even be configured to respect rules set in your sales platform or marketplace.
ShipWorks also provides its users with the tools they need to automate their shipping processes. This includes detailed shipment reports with images that can be emailed or printed directly from the desktop application from any location.
In spite of that, there are some minor inconveniences in the storage capacity of the software that can be improved.
The bottom line
If you're looking for a company to help you streamline your shipping processes and free up your time for other things, AfterShip is a great option. We believe that AfterShip is the best choice thanks to having the largest carrier network, and delivering a powerful punch in terms of functionality and service.
Generally, these platforms have similar features but each have something that makes them exceptional. Every business' demands are different, so if you're not sure whether AfterShip is the perfect fit for you, sign up for a free trial to test-drive the software for yourself. It's also worth exploring other alternatives to determine if one of these options is a better fit for your needs.
We hope that our in-depth discussion will help you in your eCommerce journey! AfterShip would be a great tool for your eCommerce store.