The Top Route Alternatives and Competitors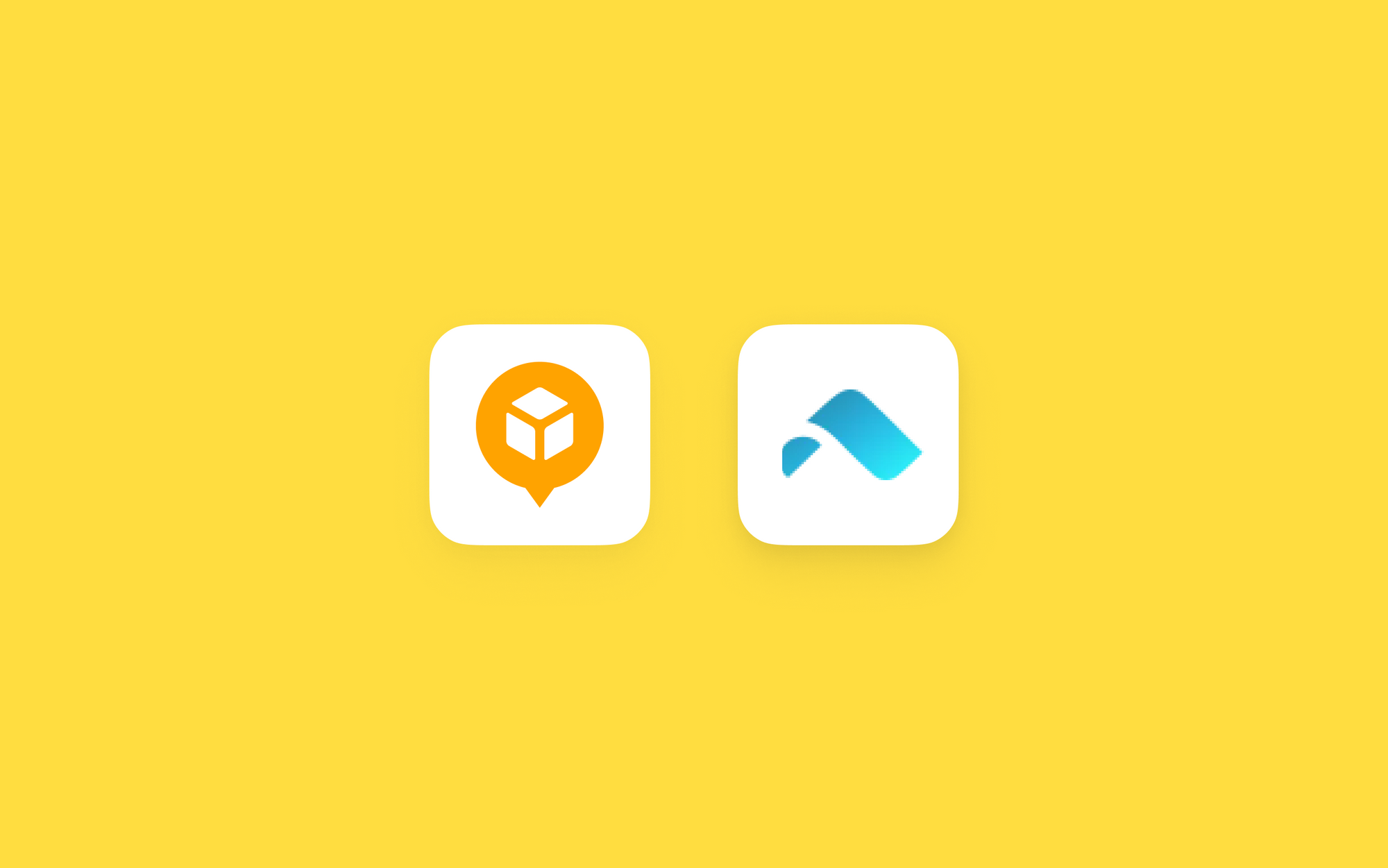 Are you comparing Route with other package-tracking solutions and looking for advice? We're here to help.

Route empowers eCommerce businesses with a premium suite of tracking tools. It offers proactive delivery and shipping updates with every order, while bringing carrier resolution options, visualization maps, and transaction history records into one place.

But Route isn't the only solution provider with these functions. To make the best decisions for your business, it's essential to have a clear view of all your options.

We understand that examining platform specifications can be challenging and time-consuming, so we've created a list of ideal platforms. Read on for the top Route competitors, starting with the best.
AfterShip is the top alternative to Route

AfterShip is the market leader in post-purchase for the eCommerce industry. It can equip your business with real-time order tracking, hassle-free returns, world-class shipping insurance, and much more.

Utilizing AfterShip allows you to immerse customers in your brand from the start of their shopping journey, to returns in the post-purchase phase. The seamless process lives entirely on your website. AfterShip also features a user-friendly, single-source-of-truth shipment dashboard that reflects tracking updates from over 1,000 carriers worldwide. AfterShip offers end-to-end visibility, and automates emails and notifications to help your business and customers stay on top of shipments.

Built to easily integrate with eCommerce systems and marketplaces, AfterShip helps you create effortless logistics management and a seamless post-purchase experience.

More than 10,000 businesses use AfterShip to optimize their shipment tracking, including renowned retailers like GymShark, Wayfair, and Pandora.
What makes AfterShip the best alternative to Route?
Route increases customer satisfaction with shipment visibility with over 600 carriers, branded tracking, shipping updates, and actionable shipping and delivery insights. However, AfterShip fairs better with its more robust toolkit. It supports over 1,000 carriers and provides insightful tracking data (via a centralized dashboard), multilingual tracking pages, an order lookup widget, Instagram feed compatibility, personalized post-purchase communications (including Facebook), and a comprehensive returns portal.

With Route's paid pricing plans, you can integrate with Shopify, Shopify Plus, Magento, BigCommerce, and WooCommerce. And you can incorporate Klaviyo too—but that's about it. AfterShip integrates with the abovementioned platforms, leading eCommerce tools, and more. It enables you to offer shipment tracking via these platforms, and it has apps for importing order info from Walmart and US eBay stores. You can send transactional SMS updates to customers and track multi-channel Amazon orders.

Route and AfterShip both offer a range of pricing plans. Route's paid plans start from $199, which may be unfeasible for new merchants. AfterShip provides more features needed by small businesses, along with a cost-friendly Standard plan at $9 per month. The latter is perfect for companies of all sizes and is the way to go if you want to get things up and running quickly. The choice comes down to your budget and the type of features that are important to you.

As with customer service, Route offers a variety of support options, including a knowledge base, chat, and FAQs. AfterShip, however, provides 24/7 live chat, 24/7 email support, and an online helpdesk service. Users can find further information in the Help Center FAQs. Both Route and AfterShip have self-help resources, and the former can be the right option for certain businesses. But if you need quick support, you would be better off with AfterShip.
Compared to other companies like Route on this list, AfterShip outperforms in several areas, including:
Extensive carrier network
Ability to search and filter shipments
Support for Instagram feeds
GDPR Compliance
Robust shipment notifications
Returns items tracking
Smart return routing
Real-time analytics and insights
24/7 customer support
Developer support
Route is a competent platform, but we believe AfterShip has the edge over them in its extensive carrier support and cutting-edge solutions. If you're looking for an all-in-one post-purchase platform with flexible pricing plans, AfterShip is the best alternative.
That said, it's essential to understand the whole market. So here are some other options. At the top of each review, we've included brief pricing, features, and rating information. If you want to hop straight to the reviews, use the links below to navigate to the section you're interested in.
ShipWorks
ShipHero
ShippingEasy
ShippyPro
Shipsy
Shipstation
Pirate Ship
Malomo
Easyship
EasyPost
ClickPost
ShipWorks
Cost: Starting at $25 per feature

Top features:

Order Fulfillment

Shipping Management

Import Orders

Label Printer Integration

Reporting

Customization Options

Capterra rating: 4.4 (33 reviews)

ShipWorks is a shipping management software designed for high-volume shippers who want to increase revenue through speedy processing and cut costs through fulfillment insights. It enables users to take advantage of both the flexibility and usability of the cloud.

The desktop client provides customization options for creating a workflow that works for your team. The combination of fast order processing and scan-based shipping gives you the competitive advantage you need to meet your customers' shipping expectations.

ShipWorks is a multi-carrier solution that allows you to compare rates, delivery methods, and schedules from multiple carriers in one place. ShipWorks is easy to use while still providing users with the tools they require to achieve cost-effective efficiencies and streamline operations. This adaptable solution can even be configured based on rules within your sales platform or marketplace.

ShipWorks also allows users to automate their shipping processes. The platform produces detailed shipment reports with images users can email or print directly from their desktop applications.

While there are many pluses, there's a downside in its storage capacity, which has room for improvement.
ShipHero
Cost: Starting from $499 per month

Top features:

3PL Management

Alerts

Shipping and Supplier Management

Returns Management

Capterra rating:4.2 (48 reviews)
ShipHero's cloud-based WMS is ideal for small- and medium-sized businesses, as well as those who are just getting started. With warehouse management, order management, shipping and tracking support, and more, ShipHero aims to streamline fulfillment operations.
Ideal for eCommerce brands and 3PLs who require a reliable partner, ShipHero also enables outsourced fulfillment from 7 warehouses across the United States. The platform allows you to focus on other areas of your business without worrying about the finer details of fulfillment.
There are different pricing options depending on what you prioritize (tracking software or fulfillment options), but we'll focus on the software. Starting at $499 per month, it's one of the pricier options on this list, but its comprehensive feature set could be a good match for your company.
ShipHero is a great Route alternative for businesses looking for an all-in-one warehouse management solution.
ShippingEasy
Cost: Starting from $5 per month

Top features:

Returns Management

Sales Reports

Shipment Price Calculation

Shipment Tracking Software

Shipping Labels

Shipping Management

Capterra rating:4.8 (1098 reviews)
ShippingEasy aims to live up to its name. By working with USPS and UPS to offer lower rates, their platform makes shipping easier—especially for those who don't have the time to shop around.
Some key features are paperless shipping, time-saving tools to increase operational efficiency, and a clear overview of all shipments from a single platform.
But they shine in their selection of integrations, allowing you to use the platform with virtually any tech stack. ShipEasy is a flexible, cost-effective solution for eCommerce businesses of all sizes, and it comes with powerful features that can help boost your shipping process.
Beginning at just $5 a month for their entry-level plan, ShippingEasy is one of the most affordable solutions on the market. This comes with limitations, but plenty of pricing tiers are available so that you may find the best fit for your business needs.
ShippingEasy is a great Route alternative for companies that want to uncomplicate the shipping process with an existing tech stack.
ShippyPro
Cost: Starting from €29 per month

Top features:

Invoice Management

Order Fulfillment Software

Order Tracking

Returns Management

Shipment Price Calculation

Capterra rating: 4.5 (51 reviews)
ShippyPro is a shipping solution that lets online companies ship, track and manage returns online. Merchants can connect over 70 marketplaces and over 160 couriers in over 120 countries to automate their fulfillment operations.
Some key features include generating shipping labels in bulk, keeping track of all shipments with a tracking dashboard, providing a returns policy, and building a bespoke returns process.
With varied features, high-quality customer support, and competitive pricing plans starting at €29 a month, ShippyPro is a great Route alternative for eCommerce enterprises that can benefit from an integrated shipping solution. It's also perfect for companies that base their business in Europe and want to link up with marketplaces and couriers worldwide.
Shipsy
Cost: Upon Request with Company

Top features:

3PL Management

Carrier Management

Customer Portal

Delivery Tracking

Routing

Capterra rating: 4.7 (15 reviews)
Shipsy allows businesses to be more digitally visible to their customers. Simply put, Shipsy's solutions give you more control over the shipping process and enable better and more efficient communication with your customers.
While they are more known for their final-mile delivery and logistics tools, their software includes a fulfillment management system that you can use to monitor inventory and shipments and a CRM system to manage customer interactions.
Prices are not shared publicly, but a free trial is available for you to test everything out for yourself.
Shipsy is a great Route alternative for eCommerce companies that want to do more with customers through notifications without complicating their existing tech framework.
Shipstation
Cost: Starting from $9 per month

Top features:

Shipment Tracking Software

Shipping Labels

Shipping Management

Shipping Services Integration

Shipment Status Tracking

Capterra rating: 4.6 (826 reviews)
ShipStation is a multi-channel shipping solution built with online retailers in mind. It's linked to marketplaces, shopping carts, and over 150 carriers. When integrated, you'll be able to automate operations and batch-print labels easily.
Starting at $9 a month for a basic plan, this tool is one of this shortlist's most affordable shipping software. There is a free trial option for new users, and their cheapest tier does come with limitations:
Only 50 shipments per month
Only 1 user
While their basic options offer a good feel of the platform's services, they don't provide a comprehensive product experience.
ShipStation is a suitable Route alternative for businesses that hope to integrate with multiple carriers and marketplaces.
Pirate Ship
Cost: Pricing is not publicly available

Top features:

Shipment Price Calculation

Shipment Tracking

Air Shipping

Import / Export Management

Parcel Shipping

Capterra rating: 4.9 (907 reviews)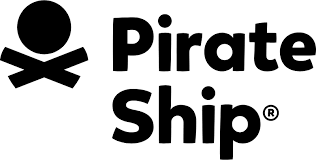 Pirate Ship is a cloud-based platform that enables small businesses to purchase postage and print shipping labels, for domestic and international packages, using USPS postage. It allows you to buy and print shipping labels in ZPL or PDF file format, and then share them via private links with customers.

To collect order details and track the delivery of items, shippers can connect with various eCommerce websites, such as Shopify, Etsy, WooCommerce, eBay, and more. It can help you send customized emails and notify clients about package statuses, facilitating a branded experience and transparency throughout the journey. Additionally, the centralized system stores data on frequently shipped packages in a unified repository. This function enables you to improve fulfillment management and business strategies in the long term.

Pirate Ship also assists in online payments via instant bank transfers or credit cards. It includes customs forms for processing domestic and international shipments, as well as delivering batches to multiple locations.
Malomo
Cost: Starting from $99 per month

Top features:

Alerts and Notifications

Delivery Record

Tracking Status

Integration with Website

Capterra rating: No current reviews
Malomo focuses on the customer journey and experience. It's suitable for direct-to-consumer brands, and its customer notification tools and tracking pages bring ease and efficiency to eCommerce businesses.
Malomo gives more control over the shipment tracing experience with notifications, order status tracking, and various integrations to plug into existing tech stacks.
Users lean toward Malomo when they are looking to create a stronger brand presence. Their notable features—customizable tracking pages and automated notifications—enable you to build a better, branded experience for your customers.
Their 30-day free trial gives you basic access and limits the number of integrations, webhooks, and connections to carriers. Their paid options start at $99 a month and allow you to customize your shopping experience.
Malomo is a suitable Route alternative for brands that wish to focus on post-purchase and brand-building.
Easyship
Cost: A limited free plan and paid plans starting at $29

Top features:

Shipping Labels

Shipping Management

Transporation Management Software

Warehouse Management Software

eCommerce Management

Capterra rating: 4.2 (125 reviews)
Easyship performs well and stays true to its name with a simple shipping experience. The platform is a user-centric product that uncomplicates cross-border shipping and logistics.
Top features include procuring special delivery rates from leading couriers, taking on-demand pickup requests, and offering a dashboard for tracking shipments.
Easyship provides a selection of subscription tiers. This includes a free option limited to 100 shipments per month and 1 team member. This option, however, excludes the ability to link to your respective carrier accounts. Nevertheless, it offers a basic, informative experience of the platform that will help you move on to their paid tiers. Their higher, more advanced tiers begin at $29 a month.
Easyship is an excellent Route alternative for brands that want to remove the trouble of figuring out cross-border logistics while simplifying their processes.
EasyPost
Cost: Pricing is not publicly available

Top features:

Shipment Tracking

3PL Management

Barcoding / RFID

Inventory Management

Capterra rating: 4.3 (11 reviews)
EasyPost allows you to monitor packages, purchase postage labels, compare shipping rates, and verify customer addresses. It also has a shipping API that helps resolve delivery problems for online merchants, allowing you to provide your customers with a pleasant online buying experience. These top-class shipping APIs enable end-to-end flexibility and control over parcel shipping and logistics processes for eCommerce retailers, fulfillment centers, marketplaces, and enterprises.

New or smaller businesses can use EasyPost to get USPS Commercial Plus Pricing, UPS Marketplace Shipping, and other discounted carrier rates for domestic and international shipments. Using the 'Create Label' interface, you can save on shipping fees with reputed and reliable carriers. Additionally, you can use the interface to verify addresses, track packages, and insure shipments. There's also no coding required. Users can sign up and get the platform rolling in minutes.

The only lacking point of EasyPost is its search feature—for looking up a specific past label—can be improved. It used to be easy to pull up a customer's label, by searching for their name, but the function has changed.
ClickPost
Cost: Pricing is not publicly available

Top features:

Activity Dashboard

Alerts/Notifications

Delivery Tracking

Dispatch Management

Order Management Software

Order Tracking

Proof of Delivery

Reporting/Analytics

Capterra rating: 4.3 (15 reviews)
ClickPost is made for eCommerce businesses. The focus is on providing the best shipping experience for customers with a combination of valuable features.
Notably, ClickPost enables users to have tracking pages with updates sent through email, SMS, or WhatsApp. You can also link up with multiple carriers and track shipments with an intuitive dashboard.Their website does not feature pricing plans, but you can speak with their team for a demo of products, or even start a free trial to see if their solutions fit your needs. Currently, there are more than 200 companies using ClickPost.

ClickPost is a suitable Route alternative for businesses that want more efficient customer interactions through flexible notifications and alerts.
Bottom line: which are the best competitors to Route?
In general, we believe Route and AfterShip are a close match. But AfterShip has the upper hand in modern shipment tracking, making it a more suitable option for businesses. It integrates with the largest network of carriers and comes packed with cutting-edge features, integrations, and best-in-class support. Whether you are scaling or are already a larger company, AfterShip gives you the post-purchase experience that can help you reach new heights.
That said, the specific needs of your business would determine the best alternative to Route.
The platforms mentioned in this article offer similar solutions, such as tracking, fulfillment management, and program integrations. They each have unique tools that make them a good fit for your business.
The best way to determine the best match for your business is to try out a few tools. Hopefully, this guide presents a valuable starting point for your review of great Route alternatives.
Here's wishing you good luck on your eCommerce journey!