The Top parcelLab Alternatives and Competitors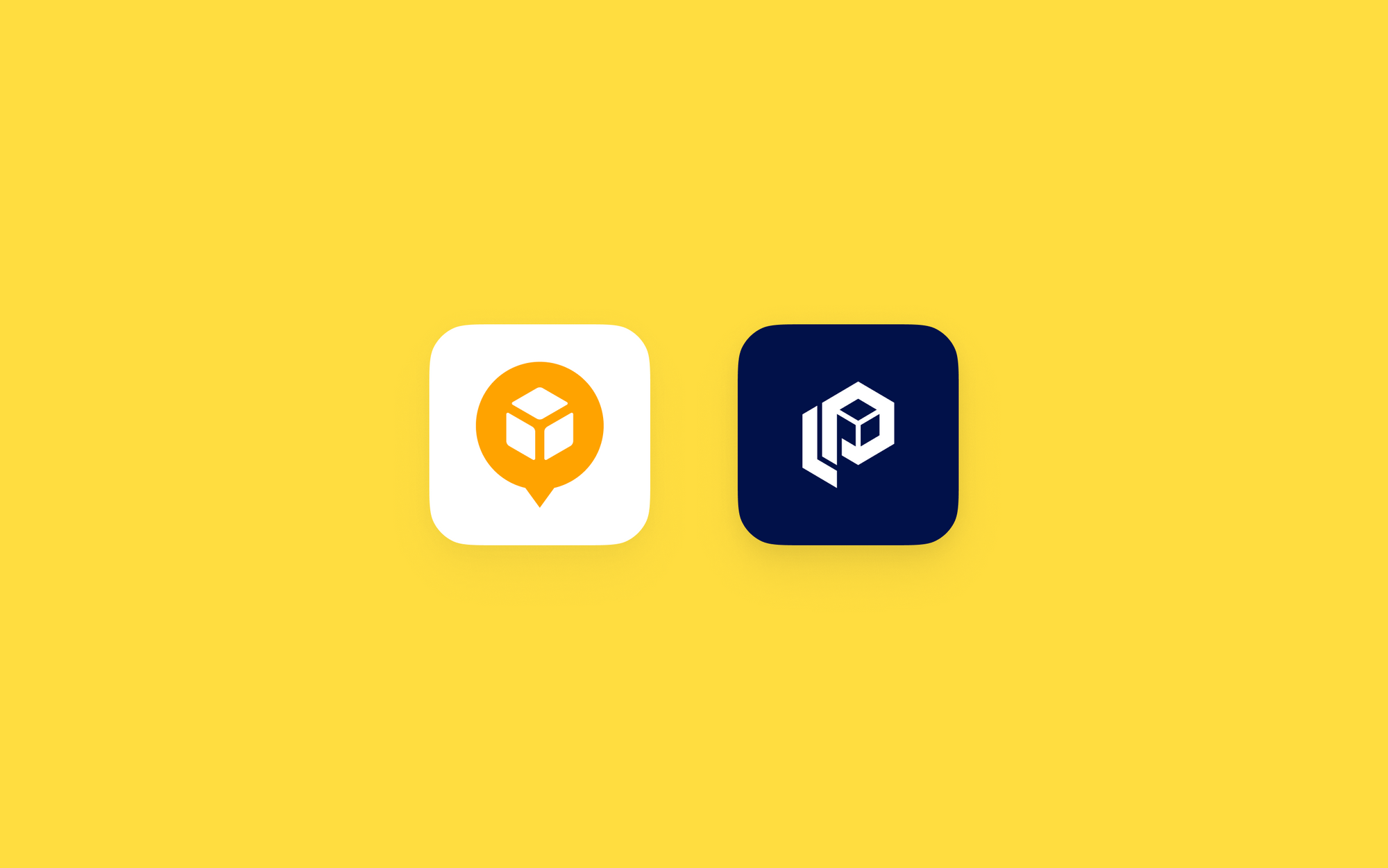 It's no secret that the shipping industry is booming. With online shopping becoming more and more popular, the need for fast, reliable shipping has never been greater. This has led to a surge in demand for companies that offer parcel shipping services.
The popular software parcelLab is one of these companies, and it has quickly become one of the leading players in the market.
However, parcelLab is not the only option out there. There are other companies that offer similar services. Some of these companies have been in business for a longer time than others. Others may provide more customization options to their clients. In this article, we'll take a look at some of the top parcelLab competitors and alternatives.
AfterShip: The Leading Choice for Your eCommerce Business

When it comes to post-purchase, there is no company more reliable than AfterShip. AfterShip has been in business for over a decade, and during that time, it has established itself as the leading choice for eCommerce businesses. AfterShip provides a wide range of shipping services, including parcel tracking, return management, and shipping insurance.
One of the things that sets AfterShip apart from its competitors is its focus on customer service. AfterShip has a team of dedicated customer service representatives who are always available to help you with any issues you may have. This is something that you won't find with other shipping companies.
AfterShip provides branded tracking pages for its clients. This allows businesses to track their shipments in a professional and organized manner. The tracking pages are customizable, so you can make them look however you want. You can also add your company logo to the pages. This is a great way to promote your business and show customers that you're a professional company.
In addition to these features, AfterShip also offers a wide range of other features that make it an ideal choice for eCommerce businesses.  AfterShip provides support for nearly 1,000 carriers worldwide, so you can be sure that your shipments are being tracked even if you use multiple carriers. With its comprehensive tracking features and ease of use, AfterShip is an ideal solution for eCommerce businesses of all sizes.
Other parcelLab Alternatives
ShipStation

Pricing: starting at $9.99/mo for 50 shipments
Capterra Rating: 4.7
ShipStation is a shipping automation and order management software company established in the United States. The platform was established in 2011 and is based in Austin, Texas. The company assists eCommerce businesses in managing their shipping, fulfillment, and order processing processes.
ShipStation is a platform that boasts an all-in-one dashboard where you can see and manage all of your orders in one place. This can be a lifesaver if you sell on multiple channels and need to keep track of your inventory.
ShipStations has over 100,000 eCommerce retailers on its platform and is linked with over 34 marketplaces and digital storefronts. It also provides API interfaces with over 84 shipping and logistics firms worldwide.
One of the things that sets ShipStation apart from its competitors is its focus on automation. With ShipStation, you can automate your shipping process so that orders are automatically sent to the right carrier. This can save you a lot of time and hassle, especially if you have a large number of orders to ship.
Shippo

Pricing: Free to use
Capterra Rating: 4.6
Shippo is a shipping software company based in San Francisco that was launched in 2013. It is used to help eCommerce companies manage their day-to-day logistics and shipping operations. To do this, they have collaborated with a vast number of carriers and shipping partners.
Shippo is a shipping software that is built to handle larger scale operations. This is evident in its pricing structure, which starts at $5 per month for 500 shipments. This makes it one of the more expensive shipping software options on the market.
However, Shippo does offer a lot of features that justify its price tag. For example, Shippo offers discounts on shipping rates from major carriers like FedEx and UPS. Shippo also provides a wide range of features, including address validation, tracking, and insurance.
If you have a large amount of inventory, Shippo could be the solution for you. With its large-scale pricing and comprehensive features, Shippo is an option for businesses that need to ship a lot of orders.
ShipEngine

Pricing: pay-per-use model based on number or orders fulfilled per month
Capterra Rating: 4.5
ShipEngine is a shipping software that claims to provide a bespoke shipping solution. The platform is based around their APIs, which can help customers with domestic and international shipping, as well as keeping track of all orders.
If your business has a development team, this could be the shipping solution for you. However, if you don't have a team of developers, then integrating their technology into your eCommerce platform could get complicated very quickly. Additionally, ShipEngine's pay-per-use model could become very expensive.
For businesses that need a more custom solution, ShipEngine could be a good option. However, their pay-per-use model and reliance on APIs may not be suitable for all businesses.
Trackhive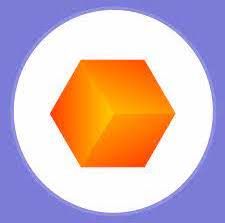 Pricing: Free
Capterra Rating: n/a
Trackhive aims to make the shipping process easier for its customers by offering tools like auto-detecting couriers based on tracking number format. Trackhive also offers tracking for over 300 couriers, so you can be sure that your shipments are being tracked even if you use multiple carriers. Trackhive also allows its customers the option of customizing shipping materials to maintain a seamless and branded customer experience.
Trackhive is free of charge, and this may be an attractive option for businesses that are on a tight budget. However, Trackhive doesn't have the same comprehensive feature set as some of its competitors.
ShipBob

Pricing: Custom pricing, contact for more information
Capterra Rating: 3.8
Shipbob is another eCommerce shipping solution that is well equipped to handle large-scale businesses. This can be seen in their pricing, which is not publicly available.
ShipBob has a wide range of features that can help businesses with their shipping needs. For example, they offer real-time tracking, order management, and even warehousing solutions. They also have a large network of fulfillment centers around the world, so you can be sure that your orders will be shipped quickly and efficiently.
If you have a large business with complex shipping needs, ShipBob could be a good option for you. However, their lack of public pricing information could make it difficult to compare them to other shipping software options.
Parcel Track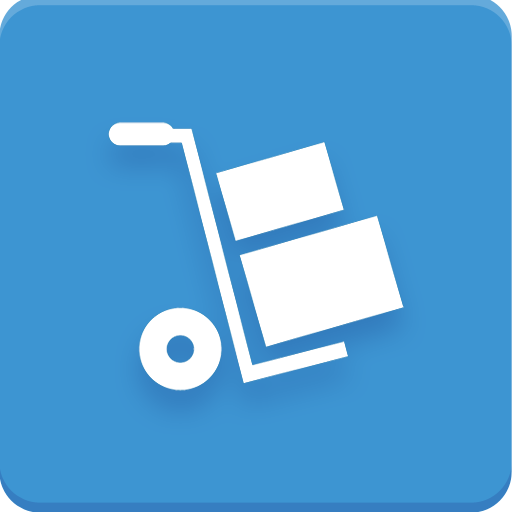 Pricing: Free
Capterra Rating: 4.0
Parcel Track is a shipping software that offers a range of features to help businesses with their shipping needs. These features include tracking, insurance, and even address validation. One unique feature that Parcel Track offers its customers is live tracking of deliveries. This can be a helpful way to keep track of your shipments and ensure that they are delivered on time.
Parcel Track is a free shipping software, which could be attractive for businesses that are on a tight budget. However, like other entries on this list, their lack of some features (such as discounts on shipping rates) could make them less appealing than some of their competitors.
Sendcloud
Pricing: Free
Capterra Rating: 4.4
The effectiveness of your whole shipping strategy may be increased by using Sendcloud, an eCommerce shipping platform. Businesses can easily manage their orders, expand their delivery services, and quicken the logistics process. Each customer order may be processed, labeled, sent, tracked, received, and analyzed quickly by your company. The greatest domestic and international carriers may be combined with Sendcloud, and you can choose the one that best suits each distinct client and each distinct cargo.
For small enterprises that deliver 100–400 parcels a month. Start with a 14-day trial and use Sendcloud to pay the lowest monthly cost of €40. A few of the features include Ship with Your Contract (limit 400 labels/mo), all Branded Tracking Emails, Phone Assistance, Branded Return Site, Service Point Selector, and Five Store Connections. Standard shipping, dynamic checkout, and five predefined shipping rules.
WeSupply Labs
Pricing: not provided by vendor
Capterra Rating: N/A
WeSupplyLabs offers shipment management software for eCommerce enterprises in the United States who want assistance with customer relations and operational efficiency. From a single dashboard, you can print labels, check addresses, and control freight services.
Anyone interested in WeSupplyLabs' services can request a free demo and offers a control tower that generates analytic information on shipment performance on a regular basis. Entrepreneurs may use many metrics to track various aspects of their firm.
WeSupplyLabs software can assist you in integrating with over 100 carriers and eCommerce platforms. It has an EDD and automatically displays and sends tracking alerts to consumers, as well as a branded tracking website and a branded returns gateway. Furthermore, the software system provides more delivery alternatives, including curbside and store pickups.
Furthermore, their beginning price is zero. However, if you want to sell to numerous areas, you'd be better off with a WeSupplyLabs option because its carrier variety is very restricted.
ShipRocket
Pricing: Starting at 15$/month
Capterra Rating: 4.6
ShipRocket's third-party integration tool assists businesses in integrating with a variety of carriers, partners, and selling channels. These connections can be used to distribute both domestically and abroad. ShipRocket can also pick up orders from a place of your choice using its smart pickup tool, and its insurance plan will cover lost or damaged items up to Rs. 5000. It offers outstanding order management services for online retailers, allowing them to import all of their orders onto a single platform and manage forward and return orders effortlessly.
ShipRocket is a pay-as-you-go service. It does not have any setup or monthly fees. However, customer support is not always responsive, and order updates are frequently delayed.
Orderhive
Pricing: Starting at 95$/month
Capterra Rating: 4.4
OrderHive is a top parcel and shipment tracking software that provides eCommerce retailers with order management services. It automates the parcel tracking software system.
Orderhive is an eCommerce service providing shipping and inventory management software. To simplify the delivery process, it interfaces with channels like Amazon, Etsy, Shopify, Magento, and others. Orderhive is a SaaS-based service that allows you to save time while growing your business. E-businesses can use this software system to deliver order updates, take payments, receive sales orders, and accept payments.
With real-time stock visibility, the platform speeds up D2C and B2B sales. Customers may use it to order, shop, and reorder items. Orderhive offers personalized packing, including shipping labels and printed templates. It also provides a 50% discount on orders to US clients only. Other shipping services offered by Orderhive include FBA management, returns management, and drop shipment.
Shipup
Pricing: not provided by vendor
Capterra Rating: 5.0
Shipup is an all-in-one shipping platform that provides a perfect alternative to EasyShip for shops. It provides proactive solutions and successfully simplifies supply chain processes. Shipup is an excellent shipping management software since it is dedicated to improving the customer experience. It also guarantees that goods are delivered on schedule and resolves any unexpected delays with continuous customer assistance. ShipUp, on the other hand, does not offer fulfillment or warehouse management services.
It offers customizable analytics dashboards with automatic reporting to assist you to enhance the productivity of your e-commerce firm. You may use their integrated tracking system to get timely alerts regarding your orders. Shipup provides easy connectors as well as a complete management system. Unfortunately, Shipup's tracking system is only ideal for small businesses rather than huge organizations.
EasyShip
Pricing: not provided by vendor
Capterra Rating: 4.2
EasyShip is a supplier of worldwide courier and cargo management services. It is connected with over 250 courier and logistics providers, allowing enterprises to reach over 220 countries worldwide. It collaborates with over 100,000 companies from 27 countries. EasyShip is a cloud-based shipping management software with an easy-to-use dashboard for shipment management.
It provides the greatest shipping discounts with DHL, USPS, UPS, and other courier partners. Easyship enables companies to manage various carriers and place orders from a single platform. It enables organizations to automate the carrier selection process based on specified factors. Businesses may use the same platform to produce shipping labels, packing slips, and other documents.
Easyship is a low-cost solution that is great for companies that need to expand. Users cannot alter information once it has been submitted into the site. To make changes, the user must restart from the beginning.
Shipway
Pricing: starting at $8
Capterra Rating: 5.0
Shipway is shipment management and order monitoring software that assists eCommerce firms in processing orders more quickly and accurately. ShipWay works with over 550 couriers to deliver packages all over the world. ShipWay's API enables eCommerce businesses to automate a variety of tasks such as producing shipping labels, designating carriers, and determining order package sizes. By arranging pickups, ShipWay enables complete visibility into the shipment's path from the warehouse. With selling channels and eCommerce platform connections, you can also optimize everyday workflow and shipment management.
A company may seek alternatives to Shipway for a variety of reasons, including scalability, customer experience, user interface, cost, and others.
Ordoro
Pricing: starting at 0$/month
Capterra Rating: 4.8
Ordoro is a multi-carrier logistics and shipment management software that serves over 100,000 businesses worldwide with shipping, order, and post-purchase management services. It works with over 50 courier and logistics service providers and handles 100 million orders each year on average.
Ordoro enables retailers to consolidate their many selling channels onto a single platform. It allows for the preparation of orders and the printing of shipping labels, as well as the provision of cheap shipping choices. It enables businesses to increase their exposure by using sophisticated monitoring pages and status notifications. The platform includes a returns management system for handling reverse logistics and even creates free return labels.
Ordoro's customer service is exactly what any new eCommerce firm requires. The ability to personalize shipping and return labels would be a great addition.
MetaPack
Pricing: not provided by vendor
Capterra Rating: 3.0
Metapack is a delivery management software that offers automated services to help with order fulfillment. The carrier selection algorithm in the program allows you to pick a carrier depending on your requirements.
Metapack has partnered with 400+ carriers to offer its services in the United States and Europe, with features aimed at improving the user experience on e-commerce marketplaces and platforms.
Metapack offers a variety of services centered on the post-purchase experience. The program enables you to develop a customized branding page with cross-selling features, increasing revenue while decreasing Wizmo calls. To add a personal touch, you can also use Metapack to provide realistic delivery date forecasts on your website and offer customized shipping alternatives at checkout.
Although Metapack can considerably improve the consumer experience on your website, the program lacks key critical client-side functions that might impair the company's performance. The software's customer assistance is relatively sluggish, and new carrier integration can be difficult. Furthermore, the program provides no shipment delay management services and an integrated tracking dashboard, which can have an impact on the overall efficiency of your fulfillment operations.
The Choice Is Clear: Get Started With AfterShip Today
AfterShip is the clear choice for eCommerce shipping software. Not only does it have a robust feature set, but it is also easy to use. Additionally, AfterShip offers its customers discounts on shipping rates, which can save businesses a lot of money.
They also provide automatic tracking for your shipments, so you always know where your products are and when they will arrive. This can save you a lot of time and hassle, as you won't have to constantly check on the status of your shipments yourself.
AfterShip also offers a wide range of features to customize the tracking process to your specific needs. For example, you can choose to receive notifications by email or text message, and you can even set up custom alerts for different events (such as delivery). This allows you to stay on top of your shipments without having to constantly check the website.
Last, AfterShip has almost 1000 carrier partnerships worldwide, which gives businesses a variety of shipping options to choose from. This can be helpful in ensuring that your shipments are sent quickly and efficiently.
With all these benefits, it's no wonder that AfterShip is the best choice for your eCommerce business. Try it today and see for yourself!