The Top Malomo Alternatives and Competitors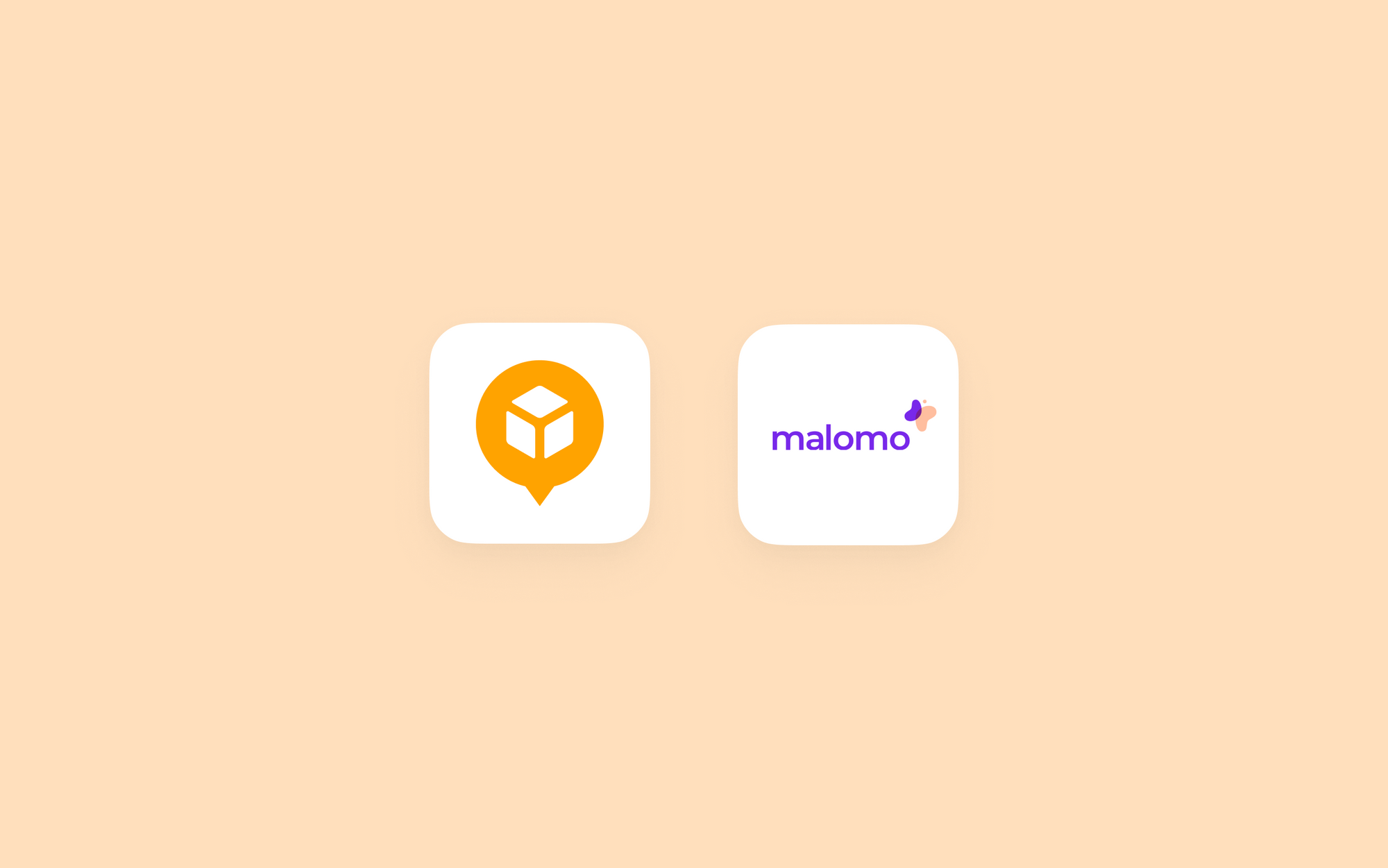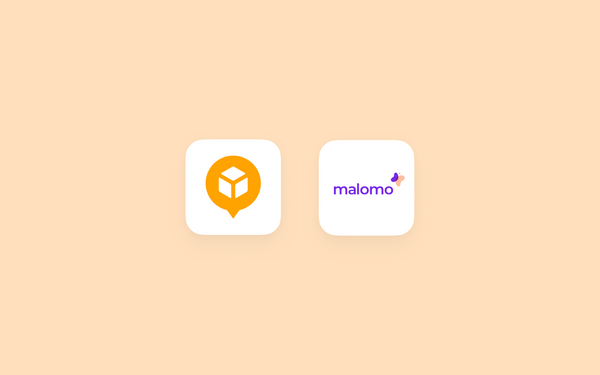 Finding the right shipment tracking solution for your business can be tricky. There are a lot of different factors to consider, from cost to speed to reliability. But with a little bit of research, you can find a shipping solution that's perfect for your business.
Let's take a deeper look at one of those solutions, Malomo. Their software helps people ship their products all over the world. They are known for their reliable and efficient service. If your eCommerce business is looking for an alternative, however, there are plenty of great options out there.
In this post, we'll take a look at some of the best alternatives to Malomo and why you might want to consider them. We've done the research for you so that you can make an informed decision about which post-purchase platform is right for your business.
AfterShip: The Best Shipping Solution for Your eCommerce Business

AfterShip is a leading global shipment tracking platform that helps over 1 million businesses and shoppers track their parcels every day.  They offer a wide range of features, including automatic tracking updates, real-time tracking maps, delivery predictions, and more. Plus, they have an excellent customer support team that can help you with any problems you might have.
AfterShip boasts partnerships with nearly 1000 carriers worldwide, including major carriers such as USPS, FedEx, and DHL. Thanks to these partnerships, AfterShip is able to offer real-time tracking for over 60 million shipments each month.
Additionally, AfterShip also offers a range of features to help businesses automate their shipping process and improve their operations. With its powerful platform and comprehensive carrier partnerships, AfterShip is leading the way in helping businesses take the hassle out of shipping.
Trackhive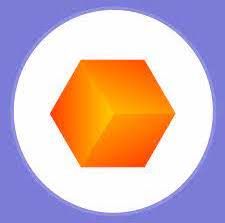 Pricing: Free
Capterra Rating: n/a
Trackhive is a lightweight shipment tracking software that offers features such as real-time shipping notifications and customizable templates for SMS and email marketing. It also features an easy-to-use API for developers who wish to extend and customize the features of the platform further.
For the time being, Trackhive is free for all users, although this is subject to change at any time.
ShippingEasy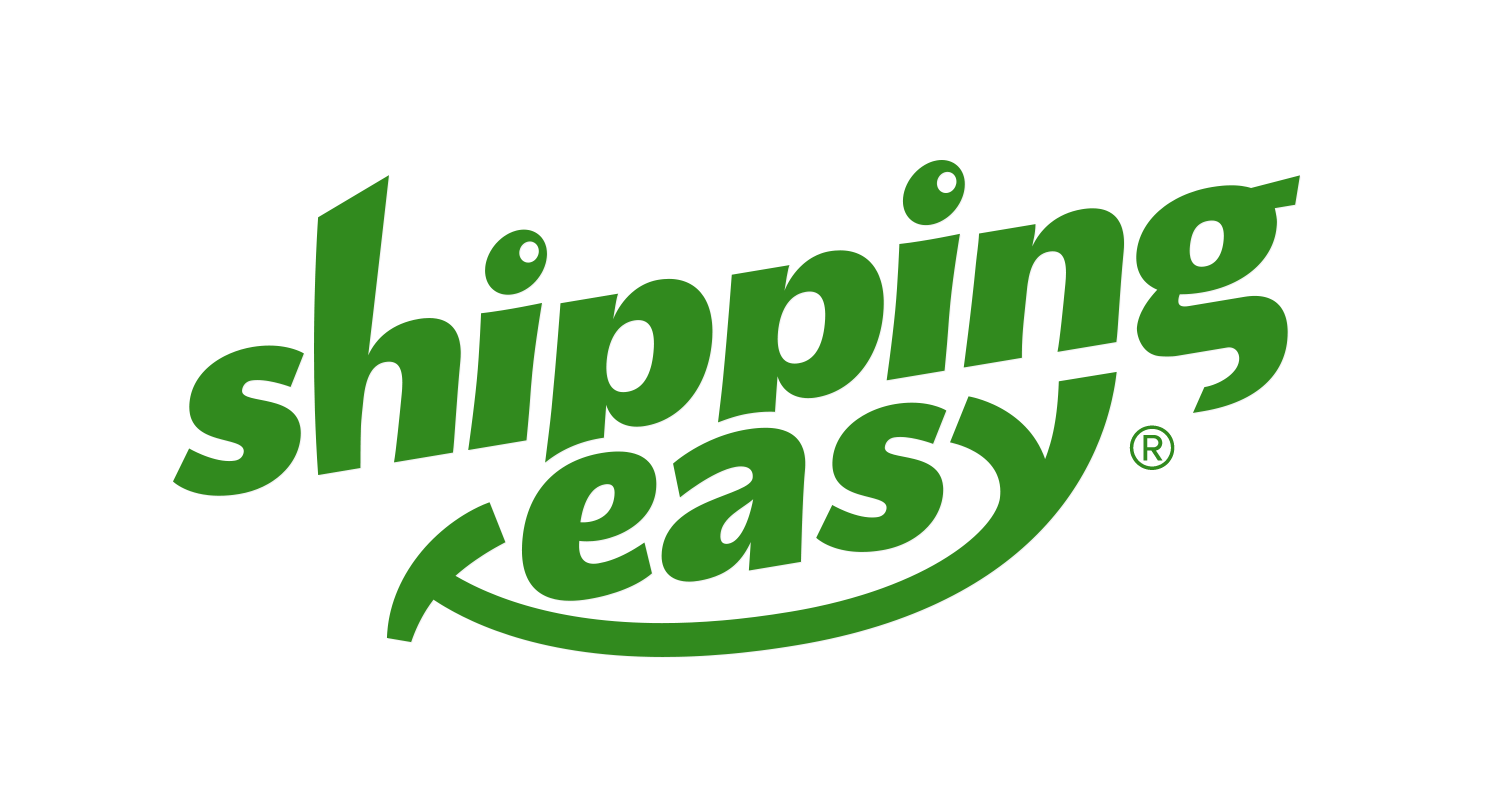 Pricing: Starts at $29 per month
Capterra Rating: 4.5
ShippingEasy is a comprehensive shipping software that offers features such as real-time tracking, order management, and label printing. It integrates with popular eCommerce platforms such as Shopify, BigCommerce, and WooCommerce, making it easy to get started.
ShippingEasy also offers a free plan for small businesses, which includes 50 free shipments per month.
Easyship

Pricing: Starting at $29/mo for 500 shipments
Capterra Rating: 4.1
Easyship offers its customers direct integration with all major eCommerce store platforms including Shopify. It is also partnered with over 250 shipping partners worldwide.  Easyship provides real-time shipping quotes and allows customers to automate their shipping process with features such as label printing and order tracking.
Easyship plans start at $29 per month for 500 shipments and goes up to $399 per month for unlimited shipments. They also offer a free 14-day trial so that you can try out their platform before committing to a paid plan.
ShipStation

Pricing: Starts at $9/mo
Capterra Rating: 4.7
ShipStation is a comprehensive shipping solution that offers features such as order tracking, label printing, and automatic shipping notifications. It also offers integration with over 50 eCommerce platforms and marketplaces, making it a popular choice for businesses that sell online.  
ShipStation plans start at $9 per month for 500 shipments and go up to $159 per month for unlimited shipments. They also offer a free 14-day trial so that you can try out their platform before committing to a paid plan.
Zoho Inventory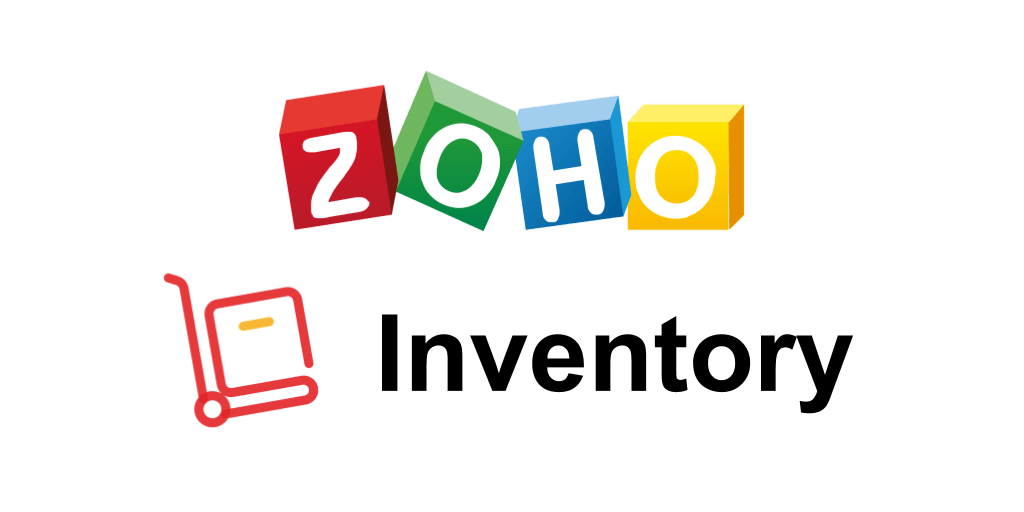 Pricing: starting at $59/mo for 1500 shipments
Capterra Rating: 4.5
Zoho Inventory is a comprehensive inventory management software that also offers shipment tracking capabilities. It allows customers to automate their shipping process with features such as real-time tracking and order fulfillment. Zoho Inventory also has an integration with Shopify, making it easy for customers who use both platforms to keep their data synchronized.
Zoho Inventory acknowledges the requirement for mobility among its consumers. They were pleased to showcase the brand-new Zoho Inventory Android app, which manages order and warehouse administration for your business on the move. It is an excellent opportunity to track your shipments from anywhere and at any time.
Pricing for Zoho Inventory starts at $59 per month for 1500 shipments and goes up to $499 per month for unlimited shipments. They offer a free 14-day trial so that you can try out their platform before committing to a paid plan.
With Zoho Inventory, you can check stock levels, manage activity across various warehouses, produce reports in seconds, and much more. When you connect to the Internet, Zoho CRM's Mobile Edition allows you to operate in offline mode to create, change, or remove data, which are saved locally and synchronized with your account. Everything else is available online. However, the assistance is patchy.
17TRACK

Pricing: Free
Capterra Rating: 4.5
17TRACK, created in 2010, is one of the world's third-party shipment tracking service platforms. It has users from roughly 220 nations since it is translated into numerous languages and can thus be understood by individuals from many different countries. It is available in 30 different languages and serves 220 different countries.
17TRACK is a lightweight choice for shipment tracking, offering real-time updates and the ability to track shipments from over 170 countries. It also offers integration with eCommerce platforms such as Shopify, making it easy to keep track of your orders. It is not as full-featured as many other options that appear on this list, but if you want something simple to work with, 17TRACK may be the option for you.
17TRACK is free to use, and there are no subscription fees.
Ordoro
Pricing: Staring at $0/month
Capterra Rating: 4.8
Ordoro is a sophisticated, user-friendly, and intelligent shipping system with inventory management capabilities. It has been painstakingly built to assist merchants in managing all processes that occur once an order is made on the website.
The software automates and makes error-proof numerous processes such as shipping, inventory management, and dropshipping. A powerful API is employed to enable seamless integration with commonly used online sales channels, as well as to dispatch orders more effectively and efficiently via the industry's top carriers. Furthermore, Ordoro is reasonably priced, and it comes with a slew of capabilities for improving the whole commerce experience that other eCommerce platforms lack.
Small Businesses (1-50 workers) and the Retail industry are the most prevalent Ordoro users. Ordoro is also slower than other suppliers in synchronizing sales and shipping data, which has been a stumbling block for them.
Shipup
Pricing: not provided by vendor
Capterra Rating: 5.0
Shipup is customer experience management software that enables you to deliver vital elements for a smooth platform experience. The features entice customers to return to your platform for further transactions, hence increasing brand loyalty and recognition among the general public. These aspects are critical in calculating several KPIs for your eCommerce platforms, such as conversion and return rates.
Shipup is customer experience management software that enables you to deliver vital elements for a smooth platform experience. The features entice customers to return to your platform for further transactions, hence increasing brand loyalty and recognition among the general public. These aspects are critical in calculating several KPIs for your e-commerce platforms, such as conversion and return rates.
Because the program is primarily focused on creating a better customer experience, there are certain drawbacks to adopting it. The lack of shipping and delivery management features in the program hampers the entire delivery process. Customers, on the other side, say that the software has extremely delayed customer service, which becomes an issue when there is an urgent or serious defect in the product.
XPS Ship
Pricing: not provided by vendor
Capterra Rating: 4.7
XPS Shipping is a premier shipping app for small businesses that allows them to make use of the best shipping alternatives while paying the lowest shipping prices. This program integrates with the world's most popular online marketplaces, including Amazon and eBay.
It may also interface with major eCommerce sites such as Etsy, as well as major delivery providers such as DHL, UPS, and USPS. Small companies may use XPS Shipping to locate large shipping savings, calculate shipping prices, and send things at affordable local and worldwide rates.
Its whole system is cloud-based, which means there are no downloads or installs necessary to use it. This program also allows users to track deliveries, create shipping labels, handle orders, and do other administrative tasks. If you're seeking shipment tracking software that can be accessed via mobile phones, this is the one for you. Unfortunately, their breadth is limited since they emphasize small businesses.
ClickPost
Pricing: starting at $300/month
Capterra Rating: 4.3
ClickPost is one of the world's leading shipping software providers for eCommerce firms. ClickPost offers a comprehensive range of critical shipping services that improve consumers' post-purchase experiences. It decreases unsuccessful deliveries with its NDR management tool, which predicts delays or exceptions and tells the consumer and business owner.
The ClickPost system gives each Commerce firm a unique dashboard from which to access all data related to all orders. Every order placed with each courier partner may be viewed and monitored from one single site. Orders can be cataloged and monitored depending on their delivery state (for example, picked up, ready for delivery, unsuccessful delivery attempt), the courier partner employed, or a variety of other data. This simplifies the entire order management process.
The system at ClickPost is incredibly user-friendly and can handle high order volumes. It is also well-known for offering the quickest carrier integrations. Regrettably, ClickPost's services are best suited for major eCommerce firms and only a few SMBs.
Shippingbo
Pricing: starting at 9.73/month
Capterra Rating: 4.7
Shippingbo provides a wide range of services, including personalization. Labeling items with pertinent information such as colors, sizes, and dates is necessary. They also have strong carrier management, which looks for, evaluates, and selects the freight carrier that is both punctual and cost-effective. They provide classification or cataloging, allowing users to generate digital catalogs of items or services with descriptions, features, and pricing.
This is without a doubt the greatest SaaS platform for managing your eCommerce transactions, which can be easily connected to over 70 different marketing sources. It provides a free version for you to try the software. The subscription's standard plan is €9.90 per month.
Shippingbo's multi-channel management system enables them to monitor and maintain stock levels across all channels, including retail stores and warehouses, depending on consumer demand and channel performance. They also monitor the process from the time cargo is received until it reaches its final destination within a facility.
Customization may enhance the clients' shipping, but it may also incur more expenditures.
Narvar
Pricing: not provided by vendor
Capterra Rating: 4.4
Narvar, a well-known Shipup rival, is a shipping program that provides a post-purchase client experience. It is interconnected with over 400 carriers, all of which can be accessed from a single platform. This tool may also be used to analyze and optimize your business operations by providing access to shipment data from all carriers.
Narvar Concierge provides consumers with a specialized interface for picking their chosen points from a pool of 9000 locations. As a result, Concierge is useful for optimizing pick-up and drop-off services. Furthermore, Narvar is coupled with a dependable parcel tracking system to offer order status by SMS, email, and Whatsapp updates.
Narvar allows you additional flexibility in customizing elements such as the returns portal. However, receiving notifications in real-time may be difficult.
ShipRocket
Pricing: Starting at $15
Capterra Rating: 4.6
ShipRocket is a prominent shipping aggregator that connects and integrates eCommerce businesses with numerous carriers. ShipRocket, founded in 2011, operates in 220 countries and services over 29000 pin codes in its home nation of India.
Like most courier aggregators, it provides a wide variety of logistical services, from first to last-mile delivery, as well as add-ons such as rapid delivery and returns management. ShipRocket has played an important role in shipment monitoring for a wide range of eCommerce brands, including Gillette, Relaxo, and BodyCare.
eCommerce businesses may handle their orders with these connected shipping partners from a unified interface by integrating the ShipRocket API. Orders may be tracked from this consolidated website, eliminating the need to switch between carrier systems.
ShipRocket's multi-carrier integration dashboard provides the order number, allocated shipping partner, and order progress. ShipRocket's onboarding procedure is quick and simple, and it has a user-friendly UI.
While COD remittance is available, ShipRocket does not give the same alternatives for everyone, which is why there are several plans. As a result, your early COD remittance might take anywhere from 2 to 9 days. According to ShipRocket reports, there are still frequent delays in COD repayment with specific carriers.
Qapla
Pricing: Starting at $38.34
Capterra Rating: 4.7
Qapla is a cutting-edge shipping software platform that provides order management services as well as connections with over 160 carriers. With this dependable alternative to Stamps, the customer may access all of their shipments from all carriers on a single dashboard. Qapla's platform is integrated with several marketplaces and online retailers, including Amazon, eBay, Aliexpress, Shopify, and others.
Qapla's platform allows for quick post-purchase administration, making it convenient for its clients. You may use this logistics software to automate typical tasks such as shipment processing and label production to speed up your supply chain. Furthermore, it offers inexpensive costs through subscription packages based on the size/scale of your organization.
The program allows you to produce shipping labels for orders from all sales channels in one location for improved shipping and order administration. Worse still, Qapla reviews suggest that the absence of customizations in the software's shipping labels might degrade the shipping experience and the level of branded expertise you want to deliver to your consumers.
Convey
Pricing: not provided by vendor
Capterra Rating: 5.0
Convey is a shipping software company located in the United States that uses predictive analytics to improve customer experience and multicarrier integration.
Convey offers several connections with international carriers and eCommerce partners. Customers' projected delivery dates can be forecasted and presented on the eCommerce platform. In addition, when updates are available, tracking messages are immediately sent to clients. Furthermore, shipping processes are routinely adjusted using predictive analytics.
They allow you to interact with clients by sending automated and personalized tracking notifications. Convey, despite its emphasis on intelligent logistics, lacks capabilities such as exception handling and end-to-end supply chain management.
Response times to queries can be improved through Convey's predictive analysis. Yet, the shipping exceptions management and branding are not the focus of Convey.
The Choice Is Clear: Get Started With AfterShip Today
Choosing the right shipping solution for your eCommerce business can be a daunting task, but we hope this article has helped to make the decision a little easier. As we've seen, there are a lot of shipping solutions out there, but AfterShip is definitely one of the best.
They have partnerships with pretty much all the major carriers, so you can be sure that your shipments are in good hands. And their tracking platform is super user-friendly and comprehensive too—you can track your shipments every step of the way, and even get real-time updates if there are any delays.
But what really sets AfterShip apart is its customer support team. They're always available to help with whatever you need, and they really go above and beyond to make sure you're happy with the service. So if you're looking for a new shipping solution, AfterShip should definitely be at the top of your list!
What are you waiting for? Get started with AfterShip today!