The Top Convey Alternatives and Competitors
If you're an online business looking for software to help with post-purchase and shipment tracking, we know it can be a stressful time. There are just so many options to consider.
In your search, you may have come across Convey. With Convey, you can quickly get your packages out the door and on their way to their destination. Plus, their platform is great at managing large sets of data in real time. This is great for keeping your team working on the same page with data from a single source of truth.
But what are your options when it comes to shipment tracking? We've done the legwork, so you don't have to! In this post, we'll explore some alternatives that may be a better fit for your business.
In recent years, a number of alternative post-purchase platforms have emerged that offer more affordable, flexible options for any businesses looking to scale. We'll take a look at some benefits and drawbacks so you can make an informed decision about which is best for you.
AfterShip: Top of the Class

As the world of eCommerce has grown, so too has the need for software that helps with the overall post-purchase experience, that can keep up with the demand. That's where AfterShip comes in. AfterShip is a platform designed for eCommerce businesses of all sizes. With AfterShip, you can automate your shipping process and keep track of all your orders in one place.
One of the best things about AfterShip is that it's affordable. They have a free trial that includes all the basic features you need to get started, and their paid plans start at just $10 per month. AfterShip also offers some features that Convey doesn't, such as support for nearly 1,000 international shipping carriers. And, if you're looking for a more hands-off approach, AfterShip also offers an API that you can use to integrate their platform into your existing systems.
AfterShip has a host of other unique features, like its order widget capabilities. This is a great way for customers to keep track of their orders without having to leave your store. With the widget, end users can see all your recent orders, track your packages, and get shipping updates right on your page.
Next, we'll take a look at other options in the online shipping space.
Other Convey Alternatives
ClickPost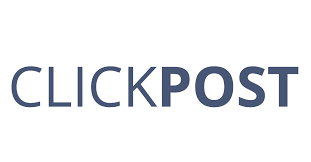 Pricing: Pricing information not available
Capterra Rating: 4.3
ClickPost is a complex shipping solution that offers a number of features for businesses of all sizes. With ClickPost, you can automate your shipping process and keep track of all your orders in one place.
ClickPost also offers an API that you can use to integrate their platform into your existing systems. This is great for businesses that want to automate their shipping process and make it as hands-off as possible. ClickPost also boasts integrations with the popular Shopify platform and multiple shipping partners as well.
The number of features and level of customization may work for you, or it may be more than what you are looking for depending on the specific needs of your business.
Multiorders

Pricing: starting at $49/mo for 500 orders
Capterra Rating: 4.8
Multiorders is a software great for small businesses all the way up to full enterprises. If your business deals with large quantities of stock, this is a platform you may want to seriously consider.  With Multiorders, you can have all of your inventory in one place regardless of where it's being stored. This is great for businesses with multiple warehouses or who dropship from multiple suppliers.
Multiorders also offers automatic order tracking and shipping label creation. You can also automate your shipping process and keep track of all your orders in one place. They also provide a wide range of additional features, such as seamless search results and filtered job listings. You can customize your message to suit your needs and audience, with the flexibility of their platform allowing you to adjust it as needed.
Multiorders offers a lot of features, which might be just what you are looking for. Depending on the size of your business, however,  the price tag may be a bit high.
Sendcloud

Pricing: Starting at $40/mo for 400 shipments
Capterra Rating: 4.5
Sendcloud is a Netherlands-based eCommerce platform that has been around since 2012.  Sendcloud offers a wide range of features for businesses of all sizes, including automated shipping, real-time tracking, and order management.
Sendcloud integrates with over 100 eCommerce platforms, including Shopify, Magento, WooCommerce, and PrestaShop. This makes it a great option if you're looking for a platform that will integrate seamlessly with your existing systems.
Sendcloud also offers an API, so you can automate your shipping process and make it as easy as possible. Plus, they have a wide range of shipping partners, so you're sure to find one that works for you.
Depending on your business needs, Sendcloud may be a great option for you. Their wide range of features and integrations make them a platform worth considering.
Metapack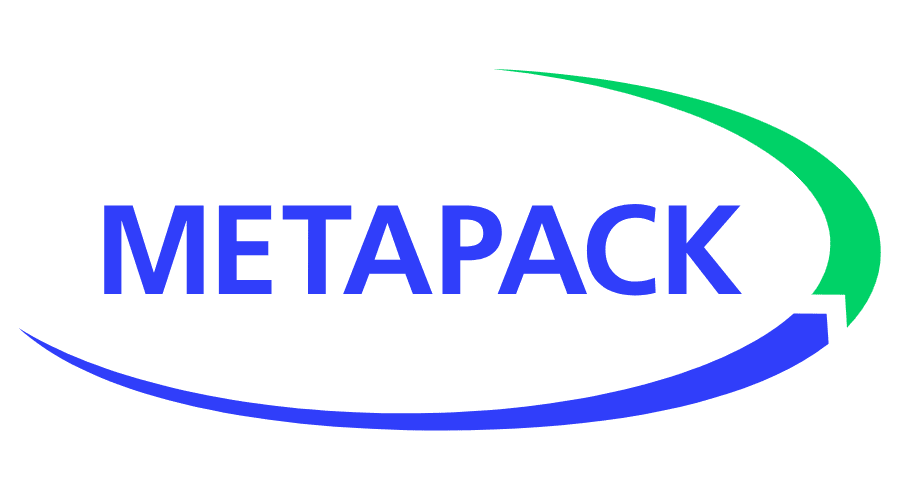 Pricing: Not available
Capterra Rating: 3.0
Metapack is a UK-based platform that has been around since 2000. They offer a wide range of features, including order tracking, shipping label creation, and automated shipping. Metapack also integrates with a wide range of eCommerce platforms, so you're sure to find one that works for you. They have partnerships with over 350 global carriers, making it easier to be sure that there's a solution that will work for you.
Metapack also features an emphasis on sustainability, with several features that make it easier to shrink your business' carbon footprint.  If sustainability is a priority for you and your business, Metapack may be the right choice for you.
Shippo
Pricing: not provided by vendor
Capterra Rating: 4.9
Shippo is a shipping logistics software company based in San Francisco, California that assists online retailers in optimizing their eCommerce processes. It includes a comprehensive list of domestic and international shipping carriers. Shippo's website also includes a shipping rate calculator, which allows businesses to simply assess their expected shipping expenses.
Shippo offers eCommerce businesses shipment management and multi-carrier integration software. There are now around 85 carriers that can be linked with Shippo. Shippo allows you to integrate with multiple carriers at the same time. Once the link is complete, you may follow the order using Shippo by using the order's allocated identification code. When you enter the Shippo Tracking page, you will see the order, its status, and other data.
For starters, there are no expenses associated with using this software. You may have an access for the following advantages:
There are no monthly subscription fees.
No per label fee with Shippo's Default Carriers
Best USPS, UPS, and DHL express discounts.
Email and live chat support
5/Label When Using Your Connected Carrier Accounts.
If you're a high-volume shipper that needs batch and automation workflows, you may avail of the professional package for only $10 per month.
Shipping labels may be created with this program, and shipping costs from several carriers can be evaluated so that the most cost-effective carrier is chosen for each purchase.
WeSupply
Pricing: not provided by vendor
Capterra Rating: no current rating
WeSupplyLabs was founded in and is headquartered in Philadelphia. It offers shipping management services through the use of backend software and automation. Furthermore, consumers may have various delivery alternatives, such as curbside pickups or in-store pickups. It enables empowered customers to submit return requests using a self-service returns portal.
Businesses may give near-accurate delivery date estimates to customers at the checkout or product pages with WeSupplyLabs. It also functions as a non-delivery report or NDR management software, which can aid in the reduction of unsuccessful deliveries.
Through its exceptional features, WeSupply assists merchants in providing the finest post-purchase customer experience while selling online by providing a full bundle of services that are already connected with one another to ensure a seamless purchasing experience for end-users. Proactive Notifications of delivery status, Package Tracking, Returns & RMA, Store Locator with comprehensive SEO schema and Social Integration, Delivery Estimate Algorithm based on historical processing and delivery, and In-Store Pickup & Curbside Pickup are some of its important features.
EasyShip
Pricing: Starting at $29/mo for 500 shipments
Capterra Rating: 4.1
In an ever-changing technological landscape, adopting a platform that natively supports hundreds of shop connections is critical. Easyship allows businesses to sync orders, transmit tracking numbers, change fulfillment statuses, and give dynamic pricing at checkout with a few clicks of a button, from marketplaces like eBay to e-commerce systems like Shopify.
EasyShip is an American shipping software company that focuses on carrier performance and enhanced shipping processes. EasyShip is well-known for offering the most affordable shipping costs. The dispute over USPS vs. FedEx vs. UPS may be put to rest if you utilize EasyShip, which offers the lowest shipping costs on all three services. Because of the incredible savings and zip code reach that EasyShip and its rivals give, they are an excellent replacement for Convey (now Project 44).
EasyShip has recently improvised its shipment tracker features. The USPS labels are now delivered faster than ever before. This is a game changer for this organization since it introduces new ideas for automatically allocating weight to things. When it comes to generating shipping labels, this will save you time.
FourKites
Pricing: not provided by the vendor
Capterra Rating: 4.0
FourKites is a Chicago-based technology company that offers legitimate tracking and distribution network transparency services that make it easier for the whole logistics sector to disseminate essential load information. It can track truckload, LTL, rail, intermodal, and ocean cargo. They will keep track of the equipment you allocate to their common customer's active loads.
Customers that pay a monthly fee to use the platform receive a full supply chain visibility solution from FourKites. They give useful data and actionable information to assist both clients and their carriers in improving their operations. There is no direct cost to carriers to integrate with FourKites. They do not charge LSPs or carrier partners to track mutual client loads on the platform, nor do they charge for setup or onboarding. FourKites has in-house resources to assist carrier partners with technical requirements.
If you plan to automate more regular and precise location updates, resulting in fewer check calls and text messages to drivers, then FourKites is could be considered.
Freightview
Pricing: not provided by the vendor
Capterra Rating: 4.6
Freightview, a cloud-based freight management system, helps manufacturers and distributors reduce freight shipment time and costs. It contributes to the whole shipping configuration being more visible, efficient, and cost-effective.
Users may evaluate shipping costs, schedule pickups, produce bills of lading, print shipping labels, track shipments, manage carrier relationships, and negotiate pricing. Reports, graphs, and charts provide a comprehensive view of shipping operations.
The firm offers a 14-day free trial without requiring credit card information. They can assist you in determining functional fit in relation to various businesses without any commitment.
Freightview prevents overpaying for shipments by allowing users to readily compare costs on a dashboard.  It offers smart decisions that enable real-time visibility, allowing decision makers to negotiate the best prices and keep track of all expenditures by using data. One of its finest benefits is that it simplifies freight management through analytics, real-time updates, booking, tracking, reporting, auditing, and other tools. You will save time by having access to all updates, information, freight location, and other factors from a single window.

Shipsy
Pricing: not provided by the vendor
Capterra Rating: 4.7
Shipsy is a complete software package that uses actionable information to assist logistics and supply chain companies to improve operational efficiency and service standards.
Sending a shipment from the origin to the destination necessitates a variety of actions to be completed methodically. The first step is to obtain freight estimates from freight forwarders or shipping businesses. As a result, Shipsy has developed an automated method for procuring and comparing freight costs, allowing you to select the best option within your budget. It also gives end-to-end insight to guarantee that each task is completed on time.
Shipsy provides a one-stop platform for all stakeholders to interact and communicate. It reduces the likelihood of shipping delays and other problems, which can increase the overall cost of transportation.
The cargo is scanned for tracking by logistics operators in the second phase. With Shipsy, the delivery service obtains all the information needed to track the shipment after checking the product barcode. The parcel is now ready to be dispatched to the destination following the scanning procedure.
Trackhive
Pricing: free
Capterra Rating: n/a
Trackhive is a completely free shipment tracking program developed by Orderhive developers. Due to the lack of a unified solution for global logistics organizations to track all shipments, they decided to create Trackhive. It is a limitless eCommerce shipping solution with free shipment tracking and 80% global zip code coverage.
The program allows you to keep your consumers informed with proactive shipping updates in real-time. Trackhive gives notifications when the delivery status changes. You will get shipping alerts by email, SMS, and mobile app notifications, and you will be able to distribute them to your customers as well.
Furthermore, handling many packages in a single day might be difficult, especially if you don't recall the service provider for all of your different couriers. Thankfully, Trackhive can recognize the tracking ID. The technology automatically recognizes the service provider. So you don't have to remember the service provider every time you mail a package.

Zoho Inventory
Pricing: starting at $59/mo for 1500 shipments
Capterra Rating: 4.5
Zoho Inventory is a cloud-based inventory management system for small and medium-sized organizations. Inventory management components such as reporting and analysis, vendor-managed inventory, and lot traceability are included. It includes mobile apps for Android and iOS devices.
Zoho Inventory interfaces with a variety of e­Commerce platforms, including eBay, Etsy, and Amazon. It is charged on a monthly subscription basis, with the number of orders handled per month determining the fee.
Zoho Inventory pricing ranges from $59 per month for 1500 shipments to $499 per month for unlimited shipments. They provide a 14-day free trial to allow you to test out their platform before investing in a subscription plan.
Users may invoice, ship, and track items with Zoho's built-in shipping estimate, tracking, and delivery confirmation tools. Users may use the service to make purchase orders, backorders, and drop shipments. With the serial number and batch tracking capability, users may trace every item in the inventory.
Make the Change From Convey to AfterShip Today!
If you're looking for the best package tracking software on the market, look no further than AfterShip. Although there are many alternatives to Convey, AfterShip offers the most comprehensive set of features and integrations. With AfterShip, you can track any type of package from any carrier, automatically provide customers with updates via email or SMS, and even create custom reports.
In addition, AfterShip integrates with popular eCommerce platforms such as Shopify, WooCommerce, and Magento. This makes it easy to keep track of your orders and ensure that they're being delivered on time. Best of all, AfterShip is offered at a very competitive price.
So if you're looking for the best package tracking software available, be sure to check out AfterShip today!