Shippo vs. AfterShip Postmen: Which is Best for Your Business?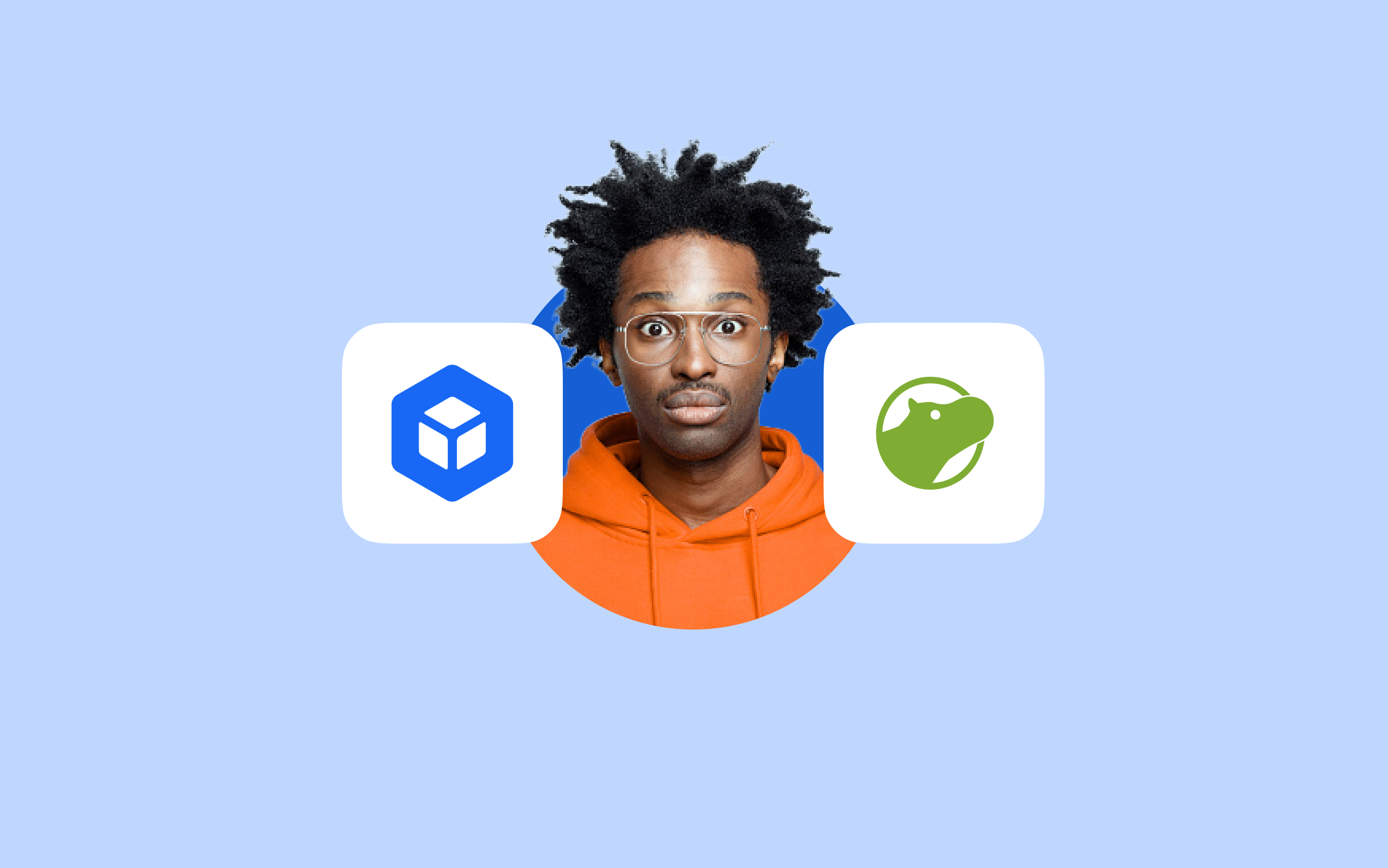 Do you rely on multiple carriers to get products to your customers? Are you looking for a way to integrate their shipping software into your eCommerce website or enterprise system? Good news: Shipping APIs have got you covered.
Shipping APIs (application programming interfaces) are software connectors that allow two different systems to interact with each other without user intervention. eCommerce companies can use a shipping API to connect with couriers' systems to get real-time rates, print shipping labels, and ship orders faster to meet customer expectations of delivery time.
Shippo and AfterShip Postmen are two global shipping API providers that enable companies to connect carrier accounts and automate shipping to shorten fulfillment time. Both allow you to calculate rates across multiple carriers and give customers the convenience of choosing the cheapest shipping method at checkout. But which is the better choice for your business?
In this article, we'll make a detailed comparison between Shippo and AfterShip Postmen. The goal is to break down functions and differences to help you pick the right option for your business.
Shippo vs. AfterShip Postmen: Software and API capabilities

When it comes to choosing a shipping API, the very first thing to evaluate is the underlying software. What are the features it provides to set your shipping up for success? Can it increase delivery accuracy? Will it reduce your cart abandonment? Knowing answers to these questions is vital for you to select an API you can trust to deliver as your company scales.
With that said, let's see how Shippo's API stacks up against AfterShip Postmen's.
Order management portal
Being able to manage and fulfill eCommerce orders from one place is key to improving operational efficiency and delivering products faster. However, not all shipping APIs are capable of consolidating order information from multiple channels in one place.
With AfterShip Postmen, you can effortlessly send eCommerce orders from one location to save fulfillment time. It is free to get started with this feature. As a result, you can ship orders quickly through the use of automation to make sure you ship on time. You may also find the right shipping service easily to meet customer expectations of delivery time and create labels in a few clicks with pre-filled order information to reduce shipping errors.

Furthermore, you may generate shipping labels that are certified by 87 carriers worldwide for free. You may have an orderly approach to controlling the shipping process with four order statuses to speed up the shipment and eliminate human mistakes. Most crucially, AfterShip Postmen automatically alert sales channels, which means they transmit tracking numbers to sales channels when order is recorded as delivered on Postmen.

With AfterShip Postmen, you can fulfill orders from a single dashboard and manage the shipping process with automation to quicken delivery. The software lets you pre-fill order details and notify sales channels automatically when it is shipped. It's also possible to define multiple warehouse locations and easily choose when you fulfill orders.
Giving customers accurate shipping information and tracking updates indicates their company's dependability and trustworthiness, which is critical for client retention. This functionality is simple to develop by utilizing tracking APIs such as Shippo Tracking.
Using your reference or order number, your customers may track their delivery straight from your eCommerce website using the Tracking API. Customers may check the brand tracking website for regular updates on their orders. This return traffic may result in repeat customers and increased sales.
Shippo lets you consolidate orders and view all information through what it refers to as "the orders endpoint". However, everything from creating an order to getting a packing slip requires you to use specific commands in the API interface.
Users can check on and monitor their shipments in real-time thanks to the Shippo Shipping API connection for Order Tracking. It notifies users of any updates via push notifications and preserves a record of the tracking history.
Shippo also assists eCommerce enterprises in creating their own branded page for their consumers, allowing the monitoring of specific live shipments so that the client is always aware of where their purchase is.
So if convenience matters the most to you, or you'd like to make life easier for your developers, AfterShip Postmen would be the better pick.
Multi-carrier shipping APIs
Many eCommerce companies use multiple shipping services, but it's time-consuming and inefficient to manually compare rates and different shipping methods every time.
Every eCommerce firm begins small but soon requires at least 2-3 carrier partners to manage order fulfillment. Managing several carriers, on the other hand, is a challenge in and of itself that needs the assistance of a Multi-Carrier Shipping System. With over 100 million consumers flocking to online shopping, the sector has been swamped with growth and expansion potential. Growth, however, has a cost. Maintaining and managing your connection with international and regional carriers is the cost of completing 2,000, 10,000, or 20,000+ orders each month.
The conventional method of evaluating carrier shipment performance required eCommerce retailers to follow their orders through each courier company's website. Most online shops across the world rely on shipping aggregators and other more modern multi-carrier shipping solutions to avoid this ugly problem.
AfterShip Postmen saves you time by letting you integrate with 83 carriers worldwide using one API. You can push orders to carriers, create shipping labels in a single API request, and calculate rates across different carriers to identify the best shipping service for your online business. Dedicated calculators are available for USPS and Sendle.
AfterShip Postmen Multi-carrier shipping allows your eCommerce store to use multiple carriers to deliver items. While many firms continue to send parcels using only one carrier or carrier network, single-carrier shipping is no longer a successful business model.
A successful customer experience is comprised of three major components: a positive on-site shopping experience, rapid order delivery communication, and speedy order delivery. eCommerce firms must optimize their delivery prices, networks, and timeframes by using a multi-carrier shipping strategy in order to achieve faster deliveries at lower rates. This method enables merchants to employ many carriers and shipping firms to deliver products to various regions while maintaining delivery schedules.
AfterShip Postmen also aids in international shipping. Using the software, you can easily include the details required for the customs clearance of your international packages, such as item HS code and origin.
Shippo is yet another California-based parcel shipping and supply chain software startup that mostly works in the United States, however, it also handles worldwide shipments and delivery. It may help with importing and exporting documents as a worldwide functioning service provider. Shippo software simplifies order administration by creating automatic shipping labels and packing slips.
It also allows online retailers to give their consumers a single-view tracking website where they can receive real-time delivery updates on their goods, as well as automatic alerts telling them when their purchase has been picked up or is ready for delivery.
Shippo integrates with a few more carriers than AfterShip Postmen, but it doesn't let you create labels for free unless you use the company's default carriers. This adds to your cost, especially if you heavily rely on non-US carriers to fulfill customers' orders. With AfterShip Postmen, you get free labels and the option to use AfterShip's core platform, which connects with 1,017 carriers at this time of writing.
You must consider serviceability while selecting the correct software for your firm. In this case, serviceability refers to the area of operation for each multi-carrier shipping system. This criterion simply demands you to have a clear awareness of the regions your company services in and compare it to the various places served by the appropriate shipping system.
Checkout shipping options, address validation, and more
Besides the capabilities we've listed above, AfterShip Postmen and Shippo offer other features to improve shipping and increase customer satisfaction. However, we couldn't find much detail about them through the Shippo website to do a comprehensive review.
AfterShip Postmen offers intuitive checkout shipping options
Let your customers select their desired shipping method with cost and time visibility to reduce shopping cart abandonment. You can choose to offer free shipping or charge shipping for any fulfillment option. Also, Postmen lets you specify processing time to dispatch orders, including order cut-off time to set accurate delivery expectations. However, we couldn't confirm if Shippo's API offers these features to eCommerce companies.
Both Shippo and AfterShip Postmen offer address validation
When a customer enters their shipping address when placing an order, the online business sends a request to the API to validate this address and identify any potential difficulties that may emerge during delivery. In the event of an issue, the API immediately returns it to the website, which shows an alert to the consumer.
This is usually the case if the address is incorrect or partial. This helps to avoid complications such as failed delivery and the need to reprint shipping labels due to address adjustment. Furthermore, this process assists in avoiding lost logistic expenditures that the company would spend in the event of inaccurate shipment documentation.
AfterShip Postmen, however, lets you connect with its support team round-the-clock to get your customers' addresses validated quickly. Build customer loyalty by shipping orders to the correct addresses and avoid correction surcharges using Postmen APIs. AfterShip has tested all its API integrations with millions of shipments, so you can be confident that Postmen will handle your shipments with high delivery accuracy.
Shippo vs. AfterShip Postmen: Integrations
Since we're discussing shipping APIs, it's crucial to know which internal applications they connect with and whether it's easy for developers to add them into your pipeline.
AfterShip Postmen integrates with your existing eCommerce systems, including Shopify, WooCommerce, BigCommerce, and LINGXING. You can connect your website to Postmen APIs using code or seek assistance from our technical support staff to help you integrate faster. Save development costs and enjoy free order management by connecting Postmen with other applications.
Multi-carrier integration might be critical to your fulfillment operations since it allows you to reach more customers and deliver faster. With this connection, activities such as AWB production, shipping label generation, and communicating tracking information with clients may be automated.
Shippo is an ideal choice for individual merchants and eCommerce businesses who sell their items through marketplaces. Their API integrates with numerous marketplaces for Shipment Label Generation and shipping to help you automate the process. According to Shippo reviews, the majority of consumers like the connectivity with big marketplaces such as Shopify, eBay, and Etsy. For orders received from various platforms, Shippo offers automated shipping label printing and scheduled delivery.
Shippo also offers eCommerce integrations, but it doesn't say which platforms connect with its API. The complete suite of Shippo products connects to 17 platforms, whereas AfterShip's full suite integrates with more than 129 tools and systems. As such, you get a lot more flexibility with AfterShip.
Shippo vs. AfterShip Postmen: Customer support
AfterShip Postmen is well-known for offering a very effective package monitoring solution that allows businesses to maintain track of their shipments while they travel large distances to reach clients. Its most significant capabilities are connected to shipment tracking automation and increasing post-purchase customer experience through tracking.
It's no secret that the shipping API provider you choose should have customer service you can rely on in your time of need. Here, AfterShip Postmen is a notch above Shippo with its live chat and 24/7 email support, dedicated help center, and more.
Shippo seems to offer dedicated customer support on its enterprise plan. However, other users get limited to email and live chat (office hours only) support. Users looking for self-help resources can check out Shippo's knowledge base to find answers to their questions.
Shippo Pricing vs. AfterShip Postmen Pricing
Now we'll answer the question that's probably on your CFO's mind: which solution is better priced? Fortunately, AfterShip Postmen and Shippo pricing details are readily available on the AfterShip and GoShippo websites — we've broken them down for you.
Unlike Shippo, AfterShip Postmen offers a free plan to all businesses, not just enterprises.
Aftership Postmen currently provide three different sorts of premium programs. The first is the Essential plan, which costs $11 a month and offers 100 labels every month if you subscribe to it. Other significant features include support for 80+ carriers, comprehensive eCommerce integrations, the best USPS discount, bulk order detail updates, bulk mailing label creation, and an order management dashboard. This plan is ideal for businesses that are just getting started in the eCommerce market. It is reasonably priced and provides a wide range of vital features.
Next is the Pro Plan, which is currently 50% off and has advanced APIs and automation. The original price was $89 a month, but now it is only $44 a month. The discount is only valid until January 1, 2023. You can have access to everything included in the Essential Plan plus 2,000 labels, powerful automation settings, label and shipping rates API, carrier accounts API, end-of-day forms API, US address validation API, and webhook.
Finally, the Enterprise pricing is determined by how you personalize your membership or the services you wish to access. This product allows for complete customization and provides 25,000+ labels every month. With the addition of custom carrier integration, external single sign-on (SSO), custom API rate limit, dedicated customer success manager, onboarding manager, and silver support package, you may have access to everything contained in pro.

For high-volume stores that require batch and automation workflows, Shippo's pricing starts at $10 per month.
AfterShip Postmen and Shippo also offer enterprise-level plans, with Postmen offering enterprise SLA and quarterly account reviews in addition to the basics. Plus, AfterShip Postmen offers a custom API rate limit based on the user's tracking volume.
Moreover, you can save up to 90% on USPS shipping via AfterShip Postmen, regardless of your shipping volume. Unlike other shipping software providers, Postmen doesn't have a minimum shipping volume requirement.
The Clear Choice for Your Business? AfterShip Postmen
While AfterShip Postmen and Shippo might be a close match for a leading shipping API provider on paper, it's clear that Postmen is more convenient and cost-effective. The platform offers a great order management portal, free shipping labels, and various API integrations for eCommerce companies.
What's more, AfterShip Postmen is a certified USPS shipping software offering up to 90% discounts on USPS shipping. In terms of customer support, Postmen's team is available 24/7, meaning you can have peace of mind while navigating the API documentation. Want to integrate Postmen into your eCommerce system? Go ahead – it's completely free.