Route vs. AfterShip: Which Is Better for Your Business?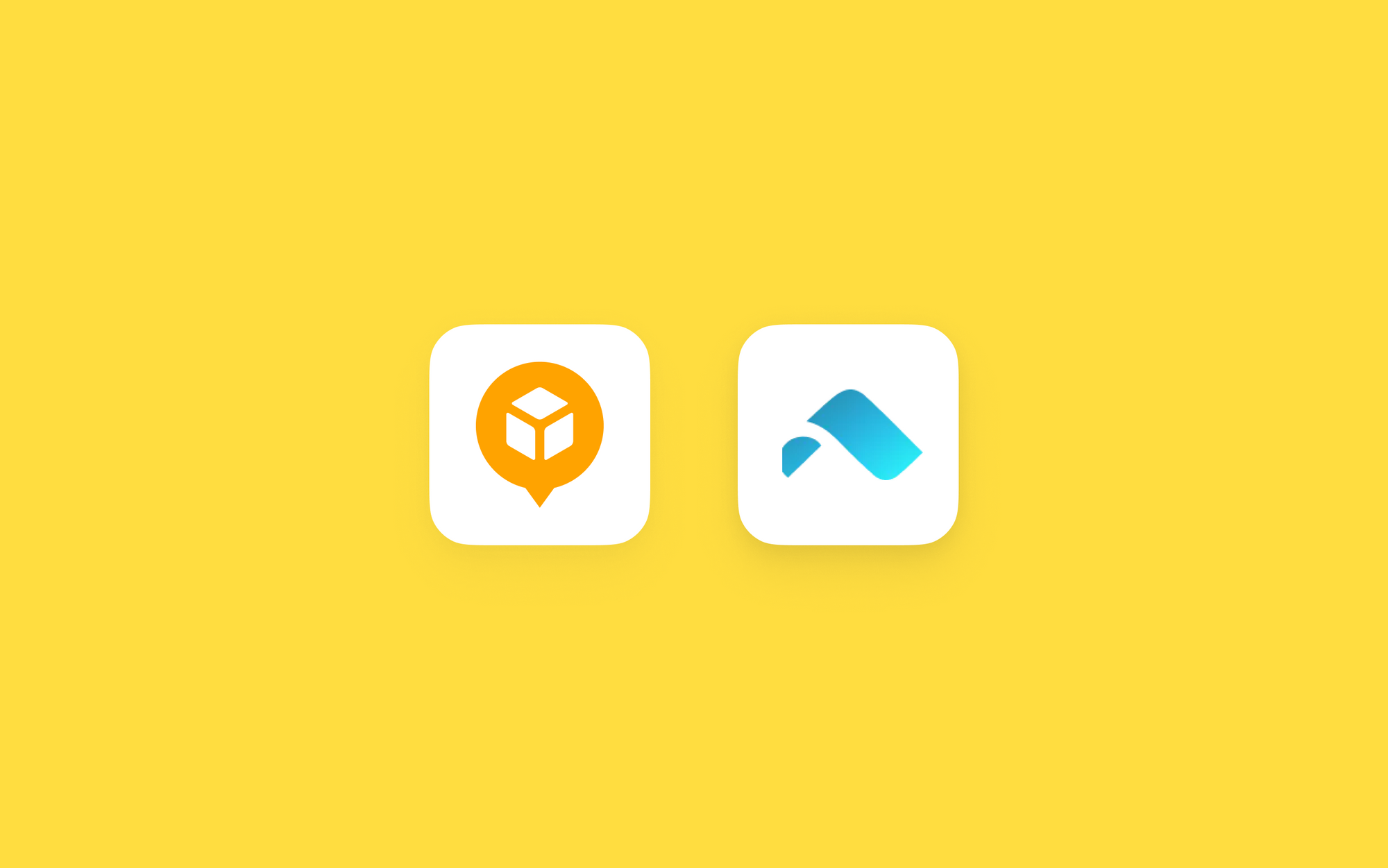 Shipment tracking has come a long way since the days of people using landlines to get package information. Today, it is powered by intelligent platforms that offer real-time visibility into the status of a package. Such platforms are ideal for eCommerce businesses—especially those who want to improve their post-purchase customer experience.
Route and AfterShip are two shipment tracking solutions that consolidate all your orders in one place. Both allow you to avoid WISMO questions with real-time delivery alerts across multiple channels and engage customers beyond checkout. But how do you know which is the better choice for your business?
In this post, we'll compare the capabilities of AfterShip vs. Route to help you identify the best platform for your needs. Read on if you've been contemplating trying shipment tracking technology to see how it can help improve your CX.
AfterShip Vs. Route: Platform Overview

Before seeing how the two platforms compare in different categories, let us give a brief overview of each.
What is AfterShip?

AfterShip is the market leader in the eCommerce shipment tracking space.

Its platform allows you to create beautiful and responsive tracking pages that live directly on your site. This eliminates the need for customers to go back and forth between your online store and the carrier's website.
AfterShip also offers an interactive dashboard that allows you to trace and track all your online orders. Plus, it offers other handy features like an order lookup widget, product recommendations, shipping experience rating, and more.
Over 10,000 eCommerce businesses use AfterShip to optimize their shipment tracking experience, including top brands like Kyle Skin, Gymshark, and Wayfair, and even some of the world's biggest marketplaces like Amazon and Etsy.
What is Route?
Route empowers online brands with a premium package tracking solution.
The solution offers proactive delivery and shipping updates with every order while bringing carrier resolution options, visualization maps, and transaction history into one place.
This helps merchants improve post-purchase communications, as they can quickly see what's happening with shipments and relay that information accurately.
From traditional desktop users to cell phone fanatics, Route has optimized tracking for any audience and device. Many established brands like Boyish, Cotopaxi, and APL use Route to give customers the modern package tracking they desire.
AfterShip Vs. Route: Features
Now that you have some idea of Route and AfterShip, let's see how these platforms compare in functionality.
Shipment visibility
Customers want an accurate picture of their package's location at every step of the shipment journey. And that's only possible with an end-to-end tracking platform.
AfterShip offers insightful tracking data from multiple couriers in a centralized dashboard. After creating an account, you just need to enter the tracking number to receive real-time updates. AfterShip's algorithms automatically detect the carrier based on the tracking number format.
You also get seven key statuses that reveal your shipments' whereabouts. Plus, the platform lets you find specific shipments using parameters like carrier name, customer email, and delivery status.
AfterShip also offers other benefits to those who sign up for a plan, including:
Automatic updates from over 1,000 carrier partners
Unified order and tracking information
Bulk CSV imports
Shipment status modification
Route doesn't cut corners when it comes to shipment visibility either—the platform gathers data across shipment journeys to offer a cohesive order tracking experience.
Route automatically pulls the tracking number from your shipment confirmation email. And in instances where it is unable to do so, you can manually add the tracking number for your order.
However, Route does not say whether it allows businesses to modify their shipment status. Plus, there's no mention of CSV export/import on Route's website, so you may be unable to load shipments as fast as with AfterShip's CSV function.
Branded tracking
If you want to reinforce your brand after a purchase, the best way to proceed is to display a customized tracking page on your eCommerce site. You'll want to place your brand's logo on this page to create trust and build loyalty, as well as a customized message telling people how to track their package.
Both AfterShip and Route allow you to create branded tracking pages and leverage personalization to drive additional revenue.
AfterShip's branded tracking page offers the following:
End-to-end tracking enables customers to track packages no matter what step of the shipment journey they are at
Multilingual tracking localizes the post-purchase experience by offering updates in the customer's language
The redirect delivery option allows customers to route packages to another address
Google Analytics integration allows you to gain more insights into the engagement on your tracking page
Instagram feed allows you to add a personal touch to your tracking page by showcasing product recommendations
Route also lets you engage customers beyond checkout with branded, on-demand tracking experiences on any device. Plus, you can add product recommendations at checkout and to app and web tracking.
However, Route lacks a few functions that AfterShip offers out of the box. For example, you can't add your Instagram feed to present a creative image of your brand, nor can you create multilingual tracking pages to localize the post-purchase experience.
So if you want to delight customers with a personalized tracking experience, AfterShip is arguably your best choice.
Shipping updates
Modern customers expect brands to go beyond offering basic tracking for their packages. After the purchase, they want companies to proactively communicate the status of their package via shipping alerts. Fortunately, both AfterShip and Route offer that capability.
AfterShip lets you send SMS, email, and Facebook updates from when the order is shipped to when the customer receives it. You can send alerts to email subscribers, customers, or yourself to stay on top of delivery incidents.
Want to personalize your post-purchase communications? With AfterShip, you can embed product recommendations and engaging sales deals in your updates to drive additional purchases.
Route lets you give shipping updates via SMS and email, not Facebook Messenger.
You can send real-time notifications across the two channels to decrease your support tickets and increase brand affinity. Plus, you can add recommendations to email shipping updates.
So while both platforms allow you to enhance the post-purchase customer experience, AfterShip is better for updating customers that prefer receiving communications via Facebook.
Order lookup widget
AfterShip has an order lookup widget feature that allows customers to see the status of their package without ever leaving your site. It can prepopulate tracking numbers if instructed, enabling customers to track their orders in one click. You can copy and paste the widget into your website, making it easy to use.
Route does not offer an order lookup widget (or comparable feature), but has other features to make shipment tracking convenient for consumers. But if you want to cover all bases, AfterShip is the best solution available.
Analytics
Measuring your shipping performance can help you make better decisions for the future. For example, if you see a certain carrier completing most of its shipments without delays, you might want to ship more orders through that carrier.
But to identify such opportunities, you need a platform with analytics as one of its core components.
AfterShip lets you evaluate your post-purchase and shipping performance through an interactive dashboard. You can analyze your courier performance, delivery rate, and exception rate to optimize shipping for your business.
AfterShip analytics are also good for measuring the click-through rate and engagement on your branded tracking page. Plus, they give insights into feedback metrics, such as customer reviews and star ratings. These metrics can help you clearly see where to improve or make changes.
With all these insights, AfterShip helps optimize your campaigns to improve customer satisfaction and loyalty.
AfterShip also provides analytics for shipment notifications. You can see how many people engage with your SMS and email updates. Based on the results, you might want to tweak their content to see if they perform better.
Route offers actionable shipping and delivery insights to help you optimize your post-purchase experience. However, feedback metrics seem to be missing from its analytics, which may be a deal-breaker for some businesses.
If you want comprehensive insights into your shipping performance, including what people think about it, AfterShip should cover you better than Route.
Returns
Returns are part and parcel of running an eCommerce business. So it's a bonus if your shipment tracking platform allows you to track and manage returns from one place.
AfterShip offers a dedicated returns portal where you can see details of all your returns. You can use this information to send notifications about return status to improve the customer experience.
Additionally, the platform lets you create smart routing rules to ensure items are returned to the right location using cost-effective shipping.
You can use the discounted USPS return labels in AfterShip to save on shipping. Alternatively, you can apply negotiated rates from your carrier accounts and generate pre-labels. AfterShip syncs with 12 carriers for returns processing.
Connecting AfterShip's shipment tracking platform with its returns management portal is easy. Just a few clicks, and you'll see all your shipments and returns data in one place, allowing you to inform customers about their statuses quickly and efficiently.
Route does not offer returns management, as far as we're aware. Plus, it won't cover shipping if the carrier returns the package to the retailer due to an invalid address or unforeseen delivery barriers.
In instances where the product is returned to the sender and is reusable, Route will refer customers to the retailer.
In summary, AfterShip is the better choice for enhancing the returns experience of your customer. Route doesn't offer returns tracking, so it might not be suitable if you get returns requests regularly.
AfterShip vs. Route: Apps & Platform Integrations
Gone are the days when businesses had to contend with silos in their tech stack. Modern platforms can integrate with a variety of software to provide integrated insights that facilitate strategic decision-making.
AfterShip integrates with the leading eCommerce tools and apps to run your online business. You can offer shipment tracking via Shopify, WooCommerce, Magento, Shopware, and more.
It also has apps for importing order info from Walmart and US eBay stores, sending transactional SMS updates to customers, and tracking multi-channel Amazon orders.
Route integrates with Shopify, Shopify Plus, Magento, BigCommerce, and WooCommerce. Besides, it offers a Klaviyo integration with its paid pricing plans. That's about it.
Overall, AfterShip integrates with more platforms and tools, making it the better option for your eCommerce stack.
AfterShip Vs. Route: Pricing
AfterShip and Route both offer various pricing plans for companies of all sizes. Below, we will compare the cost of each platform to help you decide which is best for your business.
AfterShip offers four clear, straightforward pricing plans:
Free: $0 per month for up to 50 monthly shipments
Standard: $9 per month for up to 100 monthly shipments
Pro: $199 per month for up to 500 monthly shipments
Enterprise: custom pricing for 25,000 monthly shipments
You can upgrade or downgrade any plan as your business needs change.
All AfterShip plans come with developer support, a 99% monthly uptime guarantee, GDPR compliance, and 30+ integrations. For teams of two or more people, multi-user access is available for $5/user/month.
Route has four pricing plans:
Track: $0 per month with free tracking
+Green: $199 per month for 30,000 annual orders
+Grow: $349 per month for 30,000 annual orders
Enterprise: custom pricing for over 240,000 annual orders
Both companies offer a wide range of features in their pricing plans. AfterShip has more features needed by small businesses, along with a cost-friendly standard plan. Route's paid plans start from $199, which might be unfeasible for new merchants.
Ultimately, the choice comes down to your budget and what features are important to you.
AfterShip Vs. Route: Customer Support
Getting a shipment tracking solution means you'll be using new technology. And so, there might be instances where you require support from the provider. This makes it crucial to check customer support options before you invest in a specific platform.
AfterShip's higher-tier plans include 24/7 live chat and email support. On the free plan, you can submit a ticket request and get a reply within one business day.
Plus, AfterShip grants its users access to a Help Center where they can find answers to frequently asked questions. You should be able to use the info there to solve many issues yourself.
Route offers a variety of support options, including a knowledge base, chat, and FAQs. However, 24/7 support isn't available with this platform.
Route can be the right option for certain businesses, but whoever needs quick support should be better off with AfterShip. Both providers have self-help resources in case you want to troubleshoot problems on your own.
Final Verdict: The Better Choice Between Route and AfterShip
AfterShip vs. Route: we've reviewed their features, pricing, integrations, and customer support options. Before we give the final verdict, here's a quick refresher on each platform's offerings:
While Route and AfterShip might be a close match, it's clear that AfterShip has the upper hand in modern shipment tracking, making it a more suitable option for businesses. The platform syncs with over 1,000 carriers, offers various integrations, provides returns management, and has 24/7 customer support – features that are bound to enhance your user experience.
Best of all, AfterShip is flat-out flexible when it comes to pricing. You can get started for free or on the Standard plan, then upgrade or downgrade as your needs change.
Sign up for a 7-day free trial of AfterShip today and experience it yourself.