Linc Global vs. AfterShip: Which Is Right for Your Business?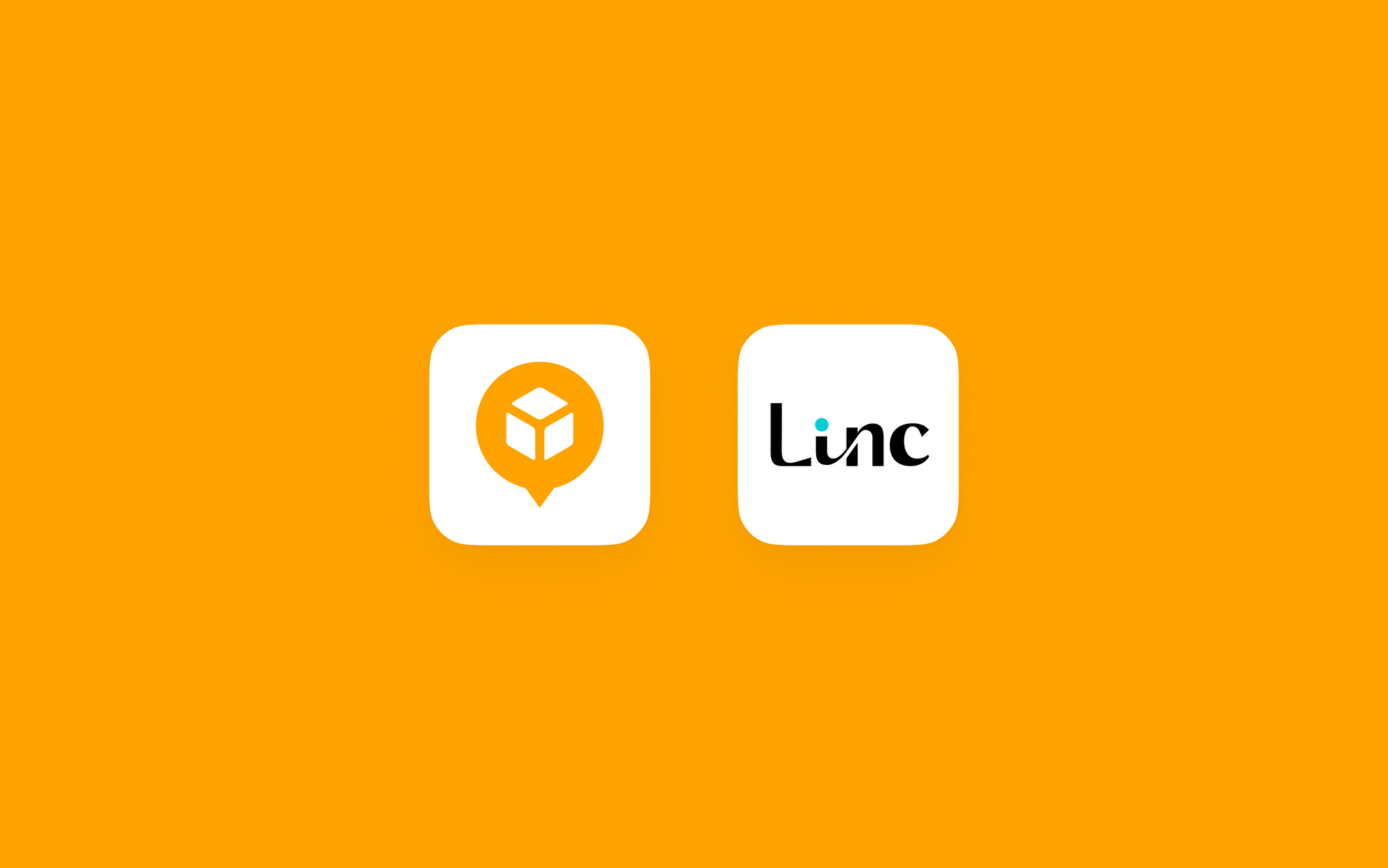 As an eCommerce business, you probably depend on carriers to provide tracking updates to your customers. However, carriers often miss the point when it comes to personalizing and enriching the post-purchase customer experience.
For example, you won't see the likes of UPS or China Post engaging shoppers with post-purchase product recommendations. Nor do these carriers offer a branded tracking experience that modern customers have grown to enjoy.
Linc Global and AfterShip are two platforms that aim to provide the best post-purchase experience. Both allow you to communicate order status while offering intelligence-driven insights to help drive customer ROI. But which is the better fit for your business?
In this post, we'll share a detailed comparison of AfterShip vs. Linc Global. You'll learn about their differences, unique features, customer support, and pricing. All this information should help you select the right post-purchase platform for your eCommerce venture.
AfterShip Vs. Linc Global: Platform Overview
Before seeing how the two platforms stack up in various categories, let us give a brief introduction of each.
What Is AfterShip?
AfterShip is a leading post-purchase and tracking platform for eCommerce businesses.
With AfterShip, you can create a branded tracking page that allows customers to track their orders on your website instead of a carrier site.
Plus, you can drive additional revenue with personalized product recommendations and marketing assets like your brand's Instagram feed.
AfterShip also boasts many other capabilities to help you deliver a memorable post-purchase experience, including multilingual email notifications, shipping experience ratings, and more.
Over 10,000 eCommerce brands use AfterShip to optimize their customer experience, including top retailers like Wayfair, Harry's, and Pandora; and even some of the world's biggest marketplaces like eBay and Amazon.
What is Linc Global?
Linc Global is a Customer Experience Automation platform that helps retail brands create extraordinary experiences spanning the customer lifecycle.
With Linc Global, you can give your customers immediate order updates from the moment of purchase and provide options for multi-destination, combination, or split shipments.
Plus, you can leverage a customer's purchase history and your best-selling products to offer personalized suggestions for their next purchase.
Linc Global customers include the likes of PacSun, Carter OshKosh, Pampered Chef, and Levi's.
Now that you have a basic idea of each platform, let's take a look at how they compare in functionality, pricing, and customer service.
AfterShip Vs. Linc Global: Features
Every post-purchase and CX platform should have specific features to facilitate businesses. These include:
Branded Tracking
What's one of the best ways to personalize the post-purchase experience? Creating a branded tracking page.
A branded tracking page gives customers a familiar feel for the business they purchased from while allowing them to track their shipments. For them, it's a part of your website—like your about page, contact us page, and other pages.
AfterShip allows you to create a beautiful tracking page to drive customer loyalty and additional sales.
With AfterShip's tracking page, you gain various capabilities:
Multilingual tracking offers a memorable experience by adapting to customers' language.
One-click tracking enables customers to track orders on the fly, even when multiple carriers are involved.
Redirect delivery option allows customers to ship packages to another address.
Instagram feed allows you to drive engagement and improve sales with personalized item recommendations.
Google Analytics integration provides actionable insights into visitor engagement on your branded tracking page.
Linc Global doesn't offer any option to create a branded tracking page at the time of writing. Google Analytics integration is also missing from its platform, though you get various other metrics for analyzing your post-purchase performance.
So if you want to provide your customers with an immersive shipment tracking experience, AfterShip is the better choice.
And once you've set up the tracking page, place its link somewhere visitors can easily see it. AfterShip lets you add your branded page link to either your header or footer or in both places.
Post-Purchase Communications
Keeping customers informed after purchase is a great way to build loyalty and drive repeat business. This makes them a must-have for brands looking to create an unforgettable CX.
AfterShip allows you to send engaging Facebook, email, and SMS updates from the moment of purchase till the time of delivery. You can also embed relevant sales deals and product recommendations in these updates to drive additional revenue.
AfterShip's post-purchase updates also help you avoid negative customer sentiment. For instance, if delivery goes wrong, you can immediately notify customers to prevent a bad experience.
Plus, you can send notifications to email subscribers, customers, or yourself to stay informed of delivery incidents. What's more, AfterShip lets you personalize email notifications with a powerful, yet easy-to-use, drag-and-drop editor to achieve high engagement rates.
Linc Global offers many things, but post-purchase notifications aren't one of them. You can't send customers SMS or Facebook updates regarding their package status. That said, Linc Global helps you offer post-purchase order support via a helpdesk to increase customer satisfaction.
While both solutions have their strengths when it comes to post-purchase communications, AfterShip fairs better in delivering transactional updates via multiple channels.
Order visibility
Buyers are eager to know the status of their packages, which can be hard to see without an end-to-end tracking solution.
AfterShip provides you with insightful tracking data from multiple couriers in one place. Once you've created an account, the platform will ask you to enter your tracking number to receive real-time updates. Intelligent algorithms automatically identify the carrier using the tracking number format.
You also get various statuses and sub-statuses that tell you the exact location of orders so you can provide delivery updates faster.
Moreover, AfterShip lets you search for individual shipments quickly using parameters like customer email, delivery status, and carrier name.
There are also other advantages of using AfterShip to track your orders, including
Unified tracking and order details
Order status modification
Automatic updates from over 1000 carrier partners
Bulk shipments CSV export and import
Linc Global also offers order visibility with data from 700+ carriers. Plus, you can modify orders or split shipments based on how the customer prefers to receive their package.
However, we're not sure whether Linc Global allows its users to search and filter orders. Without this option, you'll have to locate shipments manually when viewing tracking information.
Analytics
Measuring your post-purchase performance can help you identify opportunities to improve. And to do that, you need a platform that puts analytics at the heart of its reporting.
AfterShip provides you with granular insights into your post-purchase and shipping performance. Through an interactive dashboard, you can evaluate your courier performance, delivery rate, and more.
Plus, you can use AfterShip analytics to measure the engagement and click-through rate of your branded tracking page.
What's more, the platform caters to store owners looking to minimize customer churn. With AfterShip's customer review metrics, you can see star ratings, reviews, and customer feedback to get a clear picture of where your brand is excelling or struggling.
With all these insights at your disposal, you'll be able to optimize your campaigns to boost customer satisfaction and loyalty.
P.S. AfterShip also offers post-purchase communications analytics that give you insights into your email and SMS engagement. You can tweak or optimize your notification content based on the results if required.
Linc Global's website doesn't say the types of analytics it offers to customers, but one of its G2 reviews reveals the company offers self-service backend analytics. However, the customer who left the review mentioned they're not as robust as she'd have liked.

To summarize, both AfterShip and Linc Global offer analytics to help you consistently measure and improve your post-purchase CX.
Returns
AfterShip and Linc Global also boast features that enhance the returns experience of customers.
Linc Global allows you to process returns and exchanges easily without involving a support agent. This allows you to upsell other products and build long-term loyalty in customers.
In contrast, AfterShip's returns portal gives you a detailed picture of all your returns so you can accelerate the process. You also get the option to send notifications about return status to reduce inquiries and improve order transparency.
Furthermore, you can create smart routing rules to ensure products are shipped back to the right location at a minimal cost.
AfterShip integrates with 12 carriers for returns processing. You can generate pre-printed labels by applying the negotiated rates in your carrier accounts. Don't have access to lower rates? Use the discounted USPS return labels from the portal to save on return shipping.
Besides, AfterShip lets you connect the returns portal to its shipment tracking platform. Once connected and synced, you'll see all your returns and order data in one place, allowing you to easily monitor and relay their statuses to customers.
In a nutshell, both platforms do an excellent job of empowering businesses to provide a great returns experience.
AfterShip Vs. Linc Global: Apps & Platform Integrations
When selecting a post-purchase platform, you'll want to check how easily it integrates with your existing tools and software.
With AfterShip, you can easily integrate branded tracking and recommendations into Shopify, PrestaShop, WooCommerce, Magento, BigCommerce, and more.
AfterShip users also get apps to track eBay shipments, send timely delivery emails, and expand their courier range.
The platform integrates with over 1,000 carriers worldwide, including major ones like USPS, UPS, EMS, Aramex, FedEx, and more. You can view AfterShip's courier list to see if it supports your preferred carriers.
Linc Global also connects with various platforms, but most of its integrations are enterprise-focused. For instance, the platform doesn't integrate with the standard Shopify platform but offers support for Shopify Plus. This makes it unsuitable for small businesses.
Also, Linc Global offers out-of-the-box support for 700+ carriers, meaning you don't get as many options as with AfterShip.
The takeaway? AfterShip is the better choice for businesses looking to get insightful tracking data from various couriers for analysis and decision-making.
AfterShip Vs. Linc Global: Pricing
AfterShip's pricing is clear and transparent, whereas Linc Global doesn't publicly share its pricing. Anyone who wants to learn about Linc Global's plans must contact the company via its official website.
For AfterShip, you get four price plans, plus the flexibility to upgrade or downgrade an existing plan as your business needs change.
Free plan: $0/month for 50 shipments a month
Standard plan: $9/month for 100 shipments a month
Pro plan: $199/month for 500 shipments a month
Enterprise plan: custom pricing for 2,500 shipments a month
AfterShip's plans also come with developer support, multi-user access ($5/user/month), a 99% monthly uptime guarantee, ISO 27001 certification, SOC 2 compliance, and 30+ integrations & apps.
Compared to AfterShip, Linc Global is a mystery for most businesses. The company does not mention pricing for any of its offerings – Linc Global CX reviews don't indicate the approximate cost either. So the only way to learn about its pricing is to contact a sales representative—an added step that increases your work upfront.
If pricing transparency is important to you, or you want to improve your post-purchase experience quickly, then AfterShip is the perfect choice.
AfterShip Vs. Linc Global: Customer Support
No matter how savvy you are, navigating a new technology platform comes with a learning curve that may require you to seek customer support. If your choice of post-purchase platform is not backed by knowledgeable support staff ready to help when needed, your decision to invest in it could backfire.
Fortunately, AfterShip and Linc Global both provide various support options to facilitate their user experience.
AfterShip offers 24/7 email support and live chat assistance on its higher plans. And those who sign up for its free plan may submit ticket requests—expect replies within one business day.
If you want to resolve issues yourself, AfterShip has a Help Center where you can find answers to common platform issues and questions.
Linc Global, on the other hand, provides customer support via email. In terms of support quality, its G2 reviews indicate that Linc's staff members are responsive and eager to find solutions for customers to help enhance their customer experience. However, the company doesn't offer a Help Center to enable users to resolve their own problems.
Overall, AfterShip fairs better in the customer service area with a Help Desk and 24/7 live chat support.
Final Verdict: The Right Choice Between Linc Global and AfterShip
AfterShip vs. Linc Global: we've reviewed their features, integrations, pricing, and customer service. Before we give the final verdict on the platforms, here's a quick recap of what each offers:
AfterShip is the ideal choice for every business—large or small, just starting or looking to grow. The platform offers excellent post-purchase communications, robust order tracking, 24/7 customer support, and transparent pricing.
Large enterprises can make good use of Linc Global, but whichever company opts for it will need to put in the work to learn about its salient features and pricing. In comparison, AfterShip provides all the information for you to get started quickly.
But don't take our word for it, sign up for a 7-day free trial of AfterShip and experience the platform yourself.