New Feature: Return Policy Page
You can customize your return policy page now.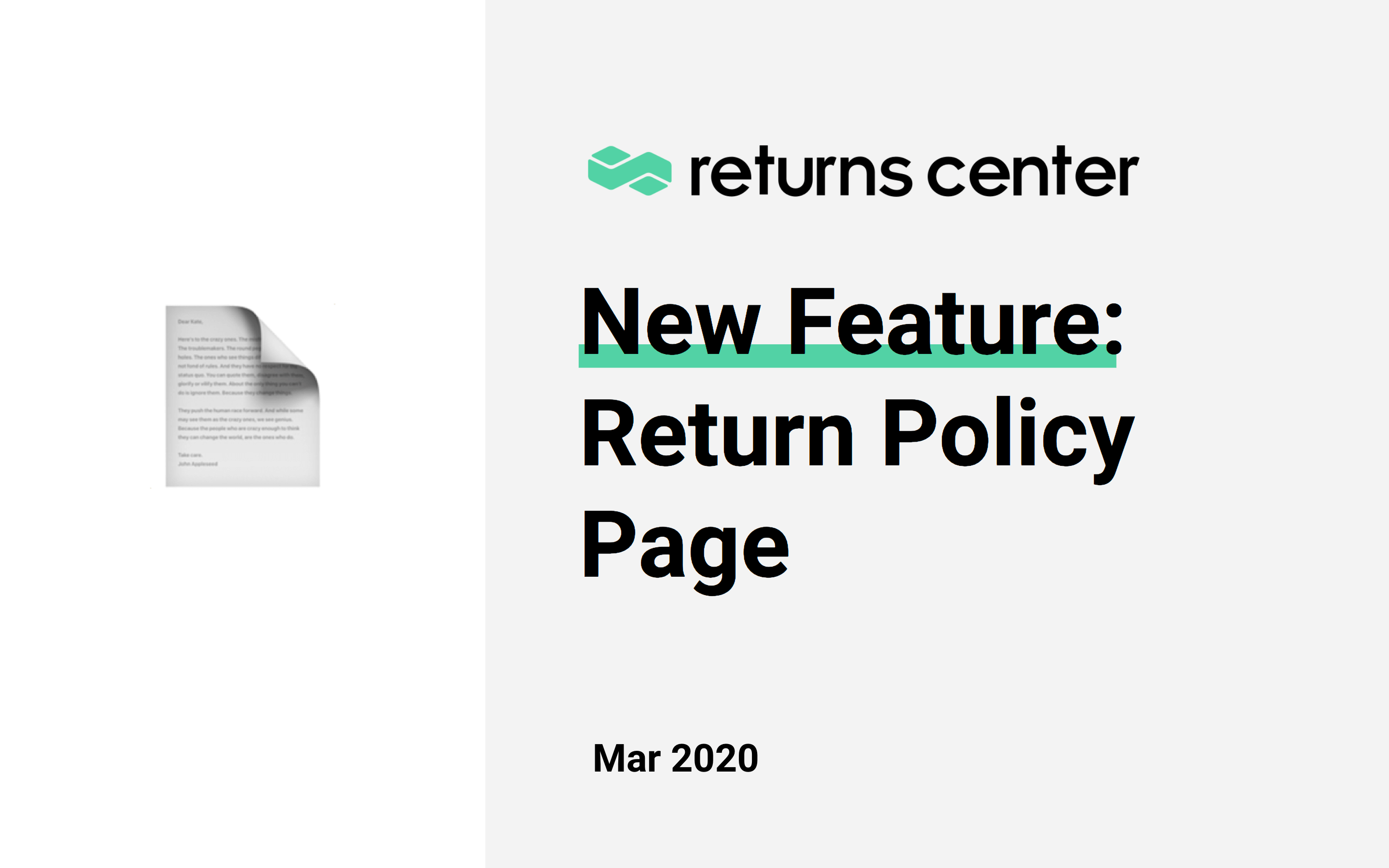 Return policy is crucial to your ecommerce business. A simple and reasonable return policy can gain customers' trust and improve conversion rate. Don't know how to write a return policy? Don't worry, we've prepared for you and it's completely FREE!
AfterShip Returns Center now comes with a customizable return policy page. The default return policy follows the best practice of the top Shopify Plus brands (e.g. FashionNova, Gymshark, Glossier). Simply sign in to get the return policy template for free now.